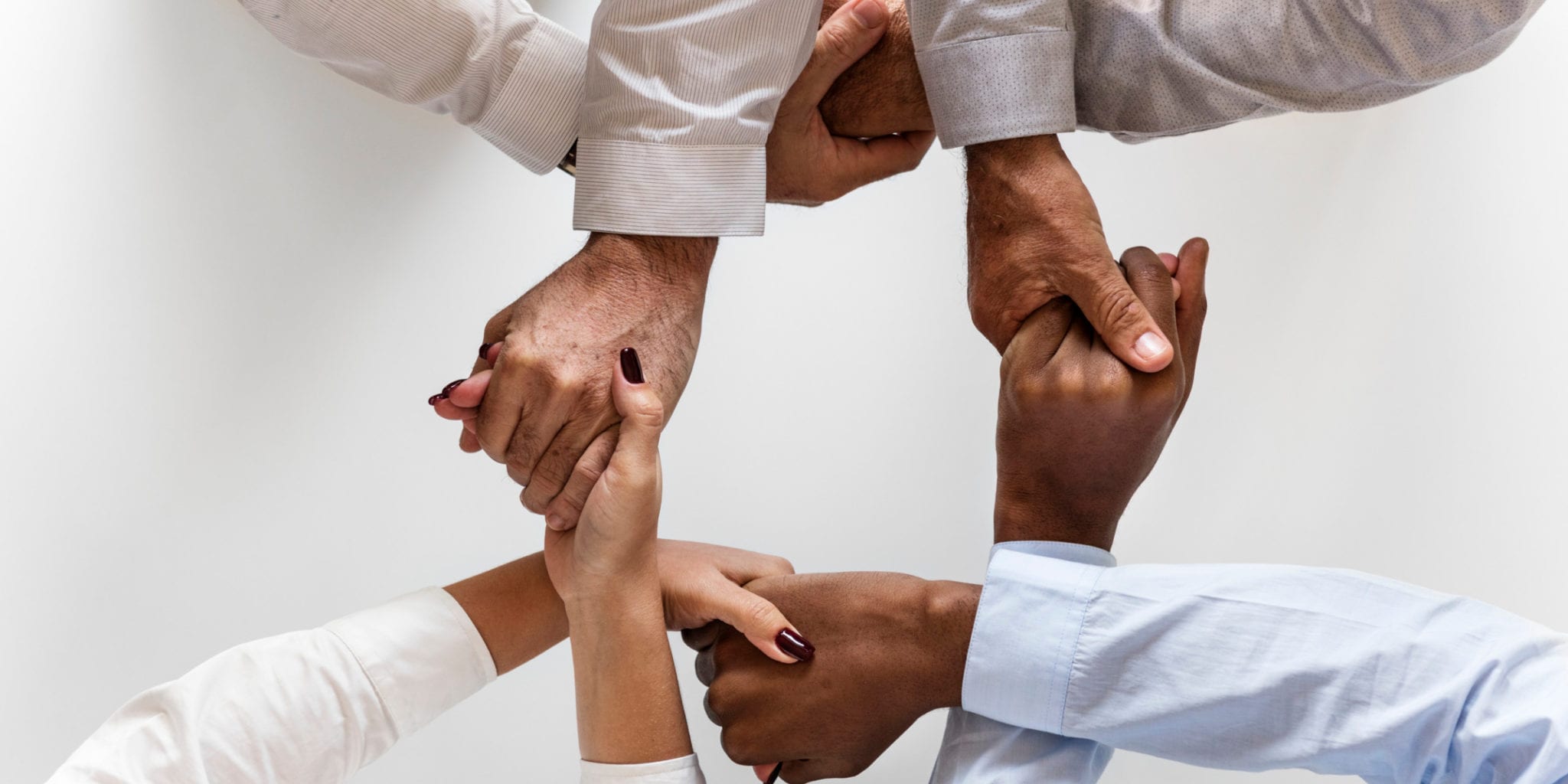 The right mix mat­ters in bio­phar­ma lead­er­ship
Biotech Voices is a collection of exclusive opinion editorials from some of the leading voices in biopharma on the biggest industry questions today. Think you have a voice that should be heard? Reach out to Amber Tong.
Break­ing the bio­phar­ma glass ceil­ing isn't just a moral is­sue; it's a share­hold­er is­sue. McK­in­sey re­port­ed in a re­cent study that com­pa­nies in the top quar­tile for gen­der di­ver­si­ty are 15 per­cent more like­ly to gen­er­ate fi­nan­cial re­turns above the in­dus­try av­er­age; those in the top quar­tile for racial and eth­nic di­ver­si­ty are 35 per­cent more like­ly to do so.
The right mix of ex­pe­ri­ence, per­spec­tives and back­grounds is al­so a pa­tient is­sue. Whether it's choos­ing the right end­point for a prospec­tive ther­a­py or mar­ket­ing a prod­uct in a way that will en­able physi­cians and pa­tients to ac­cess the right med­i­cine at the right time, more com­pa­nies are be­gin­ning to un­der­stand the need to di­ver­si­fy their ranks and groom lead­er­ship teams as di­verse as the clin­i­cians and fam­i­lies they're try­ing to reach. It's good busi­ness and it's good for pa­tients.
There are bio­phar­ma com­pa­nies mak­ing in­cred­i­ble progress in the di­ver­si­ty and in­clu­sion space. Oth­ers want to di­ver­si­fy and are ask­ing for help to broad­en ex­ec­u­tive and board search­es out­side of what are of­ten ho­moge­nous per­son­al net­works. That's why the Biotech­nol­o­gy In­no­va­tion Or­ga­ni­za­tion — the world's largest biotech trade and ad­vo­ca­cy group — is launch­ing a new in­dus­try­wide ini­tia­tive called The Right Mix Mat­ters.
Based on my con­ver­sa­tions, a crit­i­cal mass in biotech al­ready knows that we have a pipeline prob­lem. We should be fas­tid­i­ous in our ef­forts to pro­mote more women, mi­nori­ties and LGBT ex­ec­u­tives up the ranks. Many of us in C-suites and board rooms do feel a sense of ur­gency: More in­sti­tu­tion­al in­vestors and ven­ture cap­i­tal­ist are look­ing at lead­er­ship di­ver­si­ty as a fac­tor in where to put cap­i­tal. Frankly, this needs to be a wake-up call for our sec­tor.
Na­tion­al­ly, on­ly sev­en to nine per­cent of CEO po­si­tions at biotech com­pa­nies are filled by women, ac­cord­ing to na­tion­al sur­veys by Lift­stream. It still hap­pens that when I go to net­work­ing events with my fel­low CEOs, I'm of­ten the on­ly woman in the room.
Like al­most every fe­male physi­cian of my era in Scot­land, I re­ceived my med­ical train­ing dur­ing a time when it was as­sumed we would quit our jobs or work part-time when start­ing a fam­i­ly. As a doc­tor in train­ing, I lost count of the num­ber of times I was asked to make a cup of tea for every­one while my male col­leagues talked about their ca­reer paths with the con­sul­tants.
I be­came a doc­tor be­cause I care deeply about the wel­fare of pa­tients, and be­came a rheuma­tol­o­gist be­cause I've al­ways been at­tract­ed to the most con­found­ing ar­eas of med­i­cine. I dis­cov­ered help­ing pa­tients suf­fer­ing from vex­ing con­di­tions al­most al­ways re­quired more than even the most de­ter­mined doc­tor's best ef­forts. The in­ter­ven­tions of the rheuma­tol­o­gist, nephrol­o­gists and oth­er spe­cial­ists might be life-sav­ing, but it was the phys­io­ther­a­pist, wound nurse and oc­cu­pa­tion­al ther­a­pist who made pa­tients' lives liv­able. This recog­ni­tion that di­verse back­grounds pro­duce the best so­lu­tions has lived with me ever since.
My ca­reer took me to the Unit­ed States for a role in the bio­phar­ma­ceu­ti­cal in­dus­try in clin­i­cal de­vel­op­ment. I put in for a trans­fer on the com­mer­cial side, where­upon the head of mar­ket­ing and sales in­formed me, "You are fe­male, Scot­tish and an M.D. You're just not the right fit." For­tu­nate­ly, that com­pa­ny even­tu­al­ly got new lead­er­ship, and I found a cham­pi­on in the C-suite who saw some­thing in me. He spon­sored for a com­mer­cial lead­er­ship role even though I didn't yet have all the ex­pe­ri­ence of the "per­fect" can­di­date. With­out a cham­pi­on will­ing to open the door to that first crack at broad­er lead­er­ship roles, many women and mi­nori­ties in cor­po­rate Amer­i­ca lan­guish in mid­dle man­age­ment in per­pe­tu­ity —un­able to move up and in­to the C-suite.
But I did move up. When I be­came a can­di­date for my first CEO role, I hired a coach to help me in­crease my ef­fec­tive­ness as a com­mu­ni­ca­tor. I pos­sessed that fa­mil­iar fem­i­nine trait of fail­ing to take enough per­son­al cred­it for my role in the suc­cess­es of teams I led. My coach helped me un­der­stand that in­ter­view­ing with boards is not the time to be mod­est. He was right. I learned how to bet­ter sell my cre­den­tials, ex­pe­ri­ence and abil­i­ties, be­com­ing one of the for­tu­nate few to crack the glass ceil­ing in the bio­phar­ma­ceu­ti­cal in­dus­try.
As the cen­ter­piece of BIO's ef­fort, BIO Board­list went live this month. It's a search­able on­line data­base of di­verse tal­ent where ex­ec­u­tives can nom­i­nate promis­ing tal­ent and where search com­mit­tees can find lead­er­ship can­di­dates that meet their busi­ness needs. The tool was de­ployed by the high-tech in­dus­try in 2017 in the wake of a firestorm ig­nit­ed by the con­tro­ver­sial writ­ings of a Google en­gi­neer that sparked an in­dus­try­wide dis­cus­sion about sex­ism. Now, BIO is bring­ing this tool to the bio­phar­ma sec­tor.
We al­ready have near­ly 50 out­stand­ing, pre-vet­ted can­di­dates who are search­able in BIO Board­list. Our job now is to add more high­ly qual­i­fied, di­verse lead­ers to the data­base. Once we do, BIO Board­list will be es­pe­cial­ly help­ful for small­er and emerg­ing bio­phar­ma com­pa­nies that do not yet have a ro­bust hu­man re­sources func­tion or the means to hire ex­ec­u­tive re­cruiters. BIO Board­list can help com­pa­nies iden­ti­fy, lift up and in­clude di­verse ex­ec­u­tives with lead­er­ship qual­i­fi­ca­tions and as­pi­ra­tions.
BIO al­so launched a sec­ond re­source — a di­ver­si­ty and in­clu­sion toolk­it. We have pooled to­geth­er the best re­sources from suc­cess­ful pro­grams across BIO mem­ber com­pa­nies. Com­pa­nies will find spe­cif­ic HR tem­plates that can be down­loaded and schol­ar­ly pieces and train­ing cours­es on such top­ics as un­con­scious bias, men­tor­ing and spon­sor­ship.
As a prac­tic­ing rheuma­tol­o­gist, I learned that it can take a vil­lage to give pa­tients a life worth liv­ing. Work­ing my way up the ranks to the CEO's of­fice in bio­phar­ma, I have dis­cov­ered the same of­ten holds true to de­vel­op a med­i­cine worth tak­ing or a clin­i­cal pro­gram worth fund­ing. If you're lead­ing a biotech com­pa­ny and want to do right by your con­sumers, in­vestors and share­hold­ers, the right mix re­al­ly does mat­ter.
---
Dr. He­len Tor­ley is CEO of Halozyme Ther­a­peu­tics in San Diego and chairs BIO's Com­mit­tee on Work­force De­vel­op­ment, Di­ver­si­ty and In­clu­sion. Biotech Voic­es is a con­tributed col­umn writ­ten by se­lect End­points News sub­scribers.