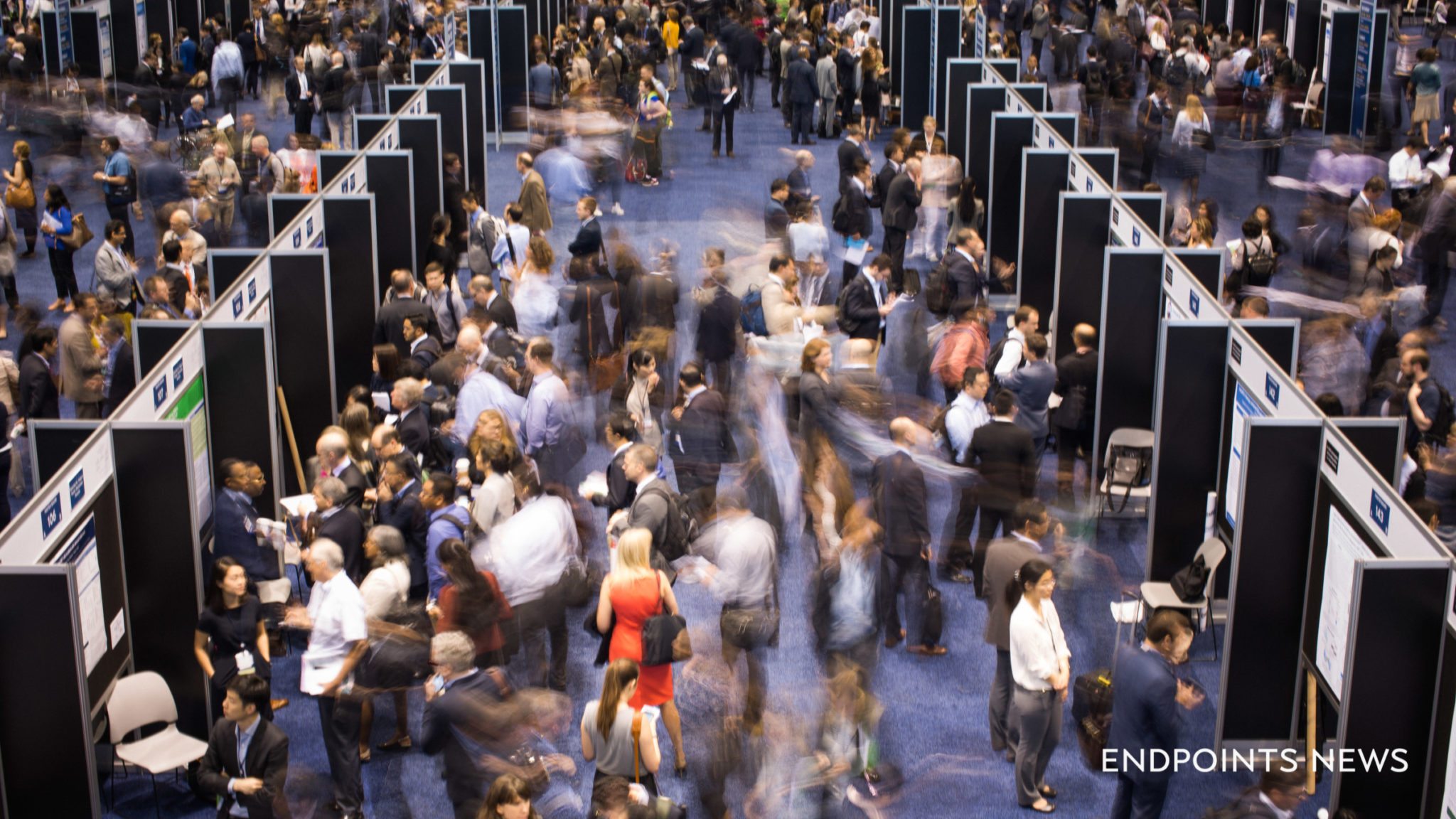 The top win­ners and losers on AS­CO ab­stract night: Loxo, Blue­print, Jounce, Mer­ck KGaA and more
Let the joust­ing be­gin.
The big ab­stract drop ahead of AS­CO — the an­nu­al Olympics of can­cer R&D — pro­vid­ed some ear­ly, quick snap­shots that helped dri­ve stocks up or down, or sim­ply pro­vid­ed a chance to tout some po­ten­tial in a hot­ly con­test­ed field.
As more and more bio­phar­ma mon­ey has been in­vest­ed in the on­col­o­gy field in re­cent years, AS­CO has been at­tract­ing a big­ger range of en­trants, and ab­stract night will help de­ter­mine who comes out on top dur­ing the melee ahead. I've picked out a few of the most no­tice­able ab­stracts, which you can see be­low.
Loxo takes an­oth­er round in its bruis­ing, toe-to-toe fight with Blue­print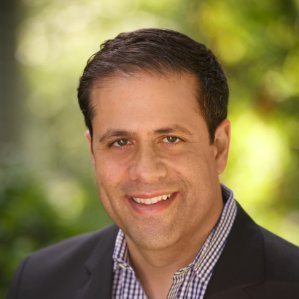 Josh Bilenker
Loxo On­col­o­gy $LOXO was the big win­ner Wednes­day night as in­vestors be­gan to pick through a pile of AS­CO ab­stracts to see what gems could be culled from the num­bers.
The biotech's stock soared 18% overnight as in­vestors spot­light­ed a 69% over­all re­sponse rate among 32 evalu­able RET-fu­sion pos­i­tive pa­tients tak­ing LOXO-292. Loxo's claim to fame is that it de­vel­ops can­cer drugs that tar­get small, ge­net­i­cal­ly de­fined pa­tient groups with an ag­nos­tic ap­proach to tu­mor types. Reg­u­la­tors at the FDA have been en­thu­si­as­tic about this emerg­ing field, which bodes well for Loxo. And they backed that en­thu­si­asm up with da­ta demon­strat­ing a 65% re­sponse rate in NSCLC and 83% for pap­il­lary thy­roid can­cer. 84% (27/32) of the pa­tients had ra­di­ograph­ic tu­mor re­duc­tion rang­ing from 19% to 67%.
That's good, but it may well get bet­ter. Loxo CEO Josh Bilenker has flagged that since the Jan­u­ary cut­off date for the ab­stract the da­ta are even bet­ter now, which we'll see at AS­CO. Loxo helped stoke the en­thu­si­asm with a note high­light­ing that LOXO-292 has been se­lect­ed for best of show at AS­CO, which will keep the com­pa­ny in the spot­light.
Can­cer R&D, though, is the ul­ti­mate blood sport in biotech. And when some­thing goes up, it's of­ten at the ex­pense of a ri­val. In this case, that's Blue­print Med­i­cines — again — which has al­ready felt the sting of a neg­a­tive com­par­i­son with Loxo.
Blue­print Med­i­cines $BPMC has been ad­vanc­ing BLU-667, which has been at­tract­ing warm re­views by an­a­lysts — un­less they start com­par­ing it to the ri­val. That side-by-side com­par­i­son knocked their stock back at AACR, and it did it again last night as the num­bers once again fa­vored Loxo. Shares are down about 8% in pre-mar­ket trad­ing Thurs­day.
No­var­tis vs Gilead/Kite: Is Kym­ri­ah bet­ter and safer than Yescar­ta?
Few ri­val­ries have been as in­tense as the show­down be­tween these two pi­o­neers in the CAR-T field. No­var­tis' Kym­ri­ah $NVS still has to over­come a nag­ging is­sue with one-time man­u­fac­tur­ing is­sues, but Gilead's Yescar­ta $GILD is now be­ing com­pared with its ri­val, and at first blush may have some ex­plain­ing to do.
A group in Bei­jing ran a small com­par­i­son study of the two types of CAR-Ts — which use the 4-1BB and CD28 co-stim­u­la­to­ry sig­nal­ing do­mains — for CD19-pos­i­tive B-cell acute lym­phoblas­tic leukemia and found that the Kym­ri­ah/4-1BB ap­proach ap­pears to have a dis­tinct set of ad­van­tages.
In that 4-1BB arm there was a 100% over­all ob­jec­tive re­sponse rate, com­pared to 89% in the CD28 arm. In ad­di­tion, and more im­por­tant­ly, all 5 of the pa­tients suf­fer­ing from se­ri­ous Grade 3 or 4 cy­tokine re­lease syn­drome were in the CD28/Yescar­ta group. This ar­gu­ment has a long way to run, and Gilead won't con­cede an inch of the race. But the com­par­isons have just be­gun.
On Mon­day, Gilead con­tact­ed us to of­fer this state­ment:
It is im­por­tant to note that Yescar­ta was not eval­u­at­ed in this study. The ab­stract dis­cuss­es da­ta from a study eval­u­at­ing oth­er CAR T prod­ucts us­ing 4-1BB and CD28 co-stim­u­la­to­ry sig­nal­ing do­mains, re­spec­tive­ly. Im­por­tant­ly, Yescar­ta is en­gi­neered us­ing Kite's man­u­fac­tur­ing process. The CD28 CAR T eval­u­at­ed in this tri­al was not man­u­fac­tured by Kite and there have been no head-to-head stud­ies of Yescar­ta com­pared to ti­s­agen­le­cleu­cel.
Ever­core ISI an­a­lyst Umer Raf­fat this morn­ing called the re­sults of this study provoca­tive, but wants to see the de­tails. So do I.
Jounce shares plunge on the lat­est da­ta cut for JTX-2011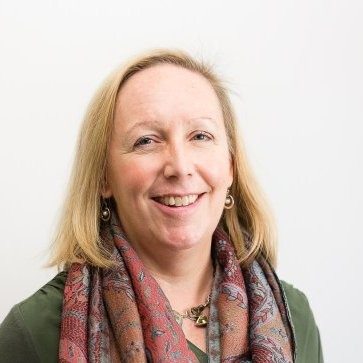 Eliz­a­beth Tre­hu
The biggest los­er overnight was Jounce Ther­a­peu­tics $JNCE, which took a nasty hit af­ter post­ing their up­date on their lead ther­a­py — JTX-2011. As a monother­a­py, 1 out of 7 pa­tients with gas­tric can­cer re­spond­ed, com­pared to 2 out of 19 who got the com­bo with Op­di­vo — an 11% re­sponse rate. The rate wasn't much bet­ter in triple-neg­a­tive breast can­cer.
In a re­lease, re­searchers hit the theme that these were heav­i­ly pre­treat­ed pa­tients, but on­look­ers were in a can­tan­ker­ous mood and didn't like the un­der­whelm­ing num­bers. Shares plunged 26% and Wells Far­go down­grad­ed the stock.
Cel­gene struck a ma­jor deal to col­lab­o­rate with Jounce on this drug, and that wasn't ig­nored this morn­ing.
An­oth­er thing I'll say about this is I've seen $CELG BD head talk about this Jounce deal at a con­fer­ence and how to them this was spe­cial and they threw so much mon­ey at be­cause it is "tar­get­ed, bio­mark­er dri­ven etc" de­vel­op­ment. You have to won­der if Cel­gene has any clue.

— Brad Lon­car (@brad­lon­car) May 17, 2018
"The pre­lim­i­nary da­ta from pa­tients across mul­ti­ple sol­id tu­mor types en­rolled in the ICON­IC tri­al show that JTX-2011 is well-tol­er­at­ed alone and in com­bi­na­tion with nivolum­ab and has demon­strat­ed ev­i­dence of bi­o­log­ic ac­tiv­i­ty and tu­mor re­duc­tions in heav­i­ly pre-treat­ed pa­tients who have failed all avail­able ther­a­pies. In ad­di­tion, a po­ten­tial sur­ro­gate bio­mark­er of re­sponse has been iden­ti­fied that may help to guide JTX-2011 de­vel­op­ment," said Eliz­a­beth Tre­hu, chief med­ical of­fi­cer of Jounce Ther­a­peu­tics.
Nek­tar sees a big ero­sion in re­sponse rates for close­ly-watched I/O star NK­TR-214
Nek­tar $NK­TR scored one of the biggest deals in bio­phar­ma so far this year when Bris­tol-My­ers came in with a $3.6 bil­lion deal to part­ner on NK­TR-214. That part­ner­ship was an­nounced in the wake of the first glimpse of how ef­fec­tive a pair­ing of their drug could be with Op­di­vo, with 63% of a small group of ad­vanced melanoma pa­tients re­spond­ing to first-line ther­a­py. But in Nek­tar's up­date this week re­searchers note that the re­sponse rate in the bas­ket study showed a re­duced melanoma im­pact, with a 52% re­sponse rate.
Re­nal cell car­ci­no­ma al­so dropped, falling to 54%, down from 71% re­port­ed in the com­pa­ny's Q4 call in ear­ly March.
That's by no means the kiss of death. Re­sponse rates tend to de­cline over time. But an­a­lysts will be watch­ing these num­bers close­ly to see just how far they drop for a drug that is now front and cen­ter in the late-stage on­col­o­gy pipeline. The stock is down 3% in pre-mar­ket trad­ing, with the ju­ry still out on this promis­ing ther­a­py.
Mer­ck KGaA plans to shine a light on its can­cer pipeline at AS­CO — with Pfiz­er jump­ing in
Mer­ck KGaA will be back at AS­CO look­ing to earn some re­spect for its can­cer drug pipeline. So far the bulk of the at­ten­tion has gone to Baven­cio, its PD-L1 check­point in­hibitor part­nered with Pfiz­er, which is fight­ing an up­hill bat­tle to gain mar­ket share against the lead­ers in the field. But the Ger­man Mer­ck has a pipeline in on­col­o­gy, and they will do their best to high­light their chances on a range of ther­a­pies in Chica­go.
Its c-Met re­cep­tor ty­ro­sine ki­nase in­hibitor tepo­tinib has earned some ku­dos from Bern­stein. And re­searchers post­ed da­ta on 15 pa­tients with ad­vanced non-small cell lung can­cer har­bor­ing MET ex­on 14 skip­ping mu­ta­tions, with 60% demon­strat­ing a con­firmed par­tial re­sponse. An­a­lysts be­lieve this drug could hit $650 mil­lion in sales by 2030 — not a block­buster but a sol­id suc­cess, which the com­pa­ny bad­ly needs af­ter a long drought in clin­i­cal de­vel­op­ment suc­cess­es.
On the com­bo front, where all the PD-1/PD-L1 play­ers are fo­cus­ing on in a va­ri­ety of ways, Mer­ck KGaA tout­ed their M7824, a TGF-ß trap/an­ti-PD-L1 bi-func­tion­al im­munother­a­py fu­sion pro­tein. High PD-L1 ex­press­ing pa­tients ex­hib­it­ed an ORR of 71.4%.
The next big step on Baven­cio lies in com­bo ther­a­pies, and there Mer­ck KGaA says it gained some ear­ly-stage ev­i­dence to back up a com­bi­na­tion of the check­point with lor­la­tinib in non-small cell lung can­cer — a key com­pet­i­tive front for these play­ers. And their com­bo came out way ahead in the JAVELIN Lung 101 study, which com­pared their check­point with Xalko­ri (crizo­tinib) and the lor­la­tinib match-up. Lor­la­tinib — a drug Pfiz­er has high hopes for — came out way ahead. From the ab­stract:
The con­firmed ob­jec­tive re­sponse rate with A+C in ALK− pts was 16.7% (95% CI, 2.1-48.4; par­tial re­sponse [PR] in 2 pts), and with A+L in ALK+ pts was 46.4% (95% CI, 27.5-66.1; PR in 12 pts; com­plete re­sponse in 1 pt).
---
Im­age: Poster ses­sion at AS­CO 2017. AS­CO