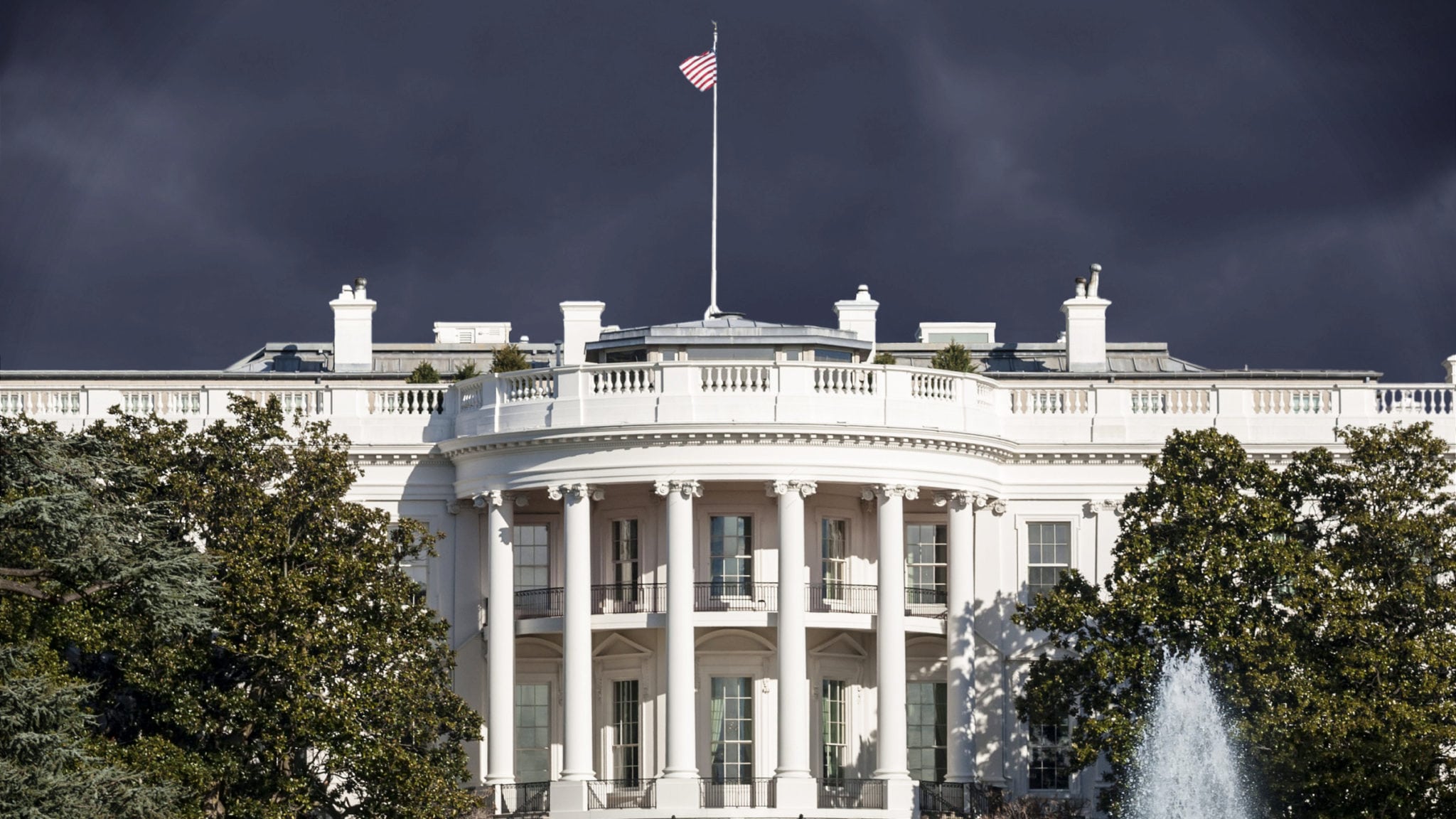 The White House re­view of drug prices: Don't hate the play­er — hate the game
For­eign na­tions are spong­ing off Amer­i­can in­vest­ment in­to phar­ma­ceu­ti­cal R&D and tak­ing ad­van­tage of by US pa­tients by sys­tem­at­i­cal­ly un­der­pay­ing for drugs, a new study by the White House has con­clud­ed.
Surg­ing drug prices in the Unit­ed States are a thorny yet rare bi­par­ti­san is­sue as an­oth­er pres­i­den­tial elec­tion beck­ons. While Pres­i­dent Trump strug­gles to make good on his promise to low­er drug prices, the bio­phar­ma in­dus­try, which has long thrived in its lais­sez-faire ecosys­tem, has per­sis­tent­ly ar­gued that gov­ern­ment in­ter­ven­tion will sti­fle in­no­va­tion.
Mean­while, US law­mak­ers left, right and cen­ter have ar­gued drug prices in the Unit­ed States are too high — and the in­dus­try holds the crown for the least fa­vored sec­tor by Amer­i­cans, falling be­hind the fed­er­al gov­ern­ment it­self. In De­cem­ber, the HHS opened the door to a pol­i­cy that al­lows for the lim­it­ed im­por­ta­tion of drugs from Cana­da.
This new White House analy­sis, how­ev­er, sug­gests that US drug prices aren't un­rea­son­able — its that for­eign gov­ern­ments aren't pay­ing enough for Amer­i­can phar­ma­ceu­ti­cal break­throughs.
This new study — con­duct­ed by the Coun­cil of Eco­nom­ic Ad­vis­ers (a White House group tasked with of­fer­ing the US pres­i­dent ad­vice on eco­nom­ic pol­i­cy) — com­pared the prices of 200 top-sell­ing brand­ed drugs in the Unit­ed States against 15 de­vel­oped coun­tries. Eu­ro­pean coun­tries went from pay­ing about half (51%) of US prices for many best­selling drugs in 2003 to about a third (32%) by 2017, the re­port found, not­ing that gov­ern­ments abroad ne­go­ti­ate drug prices on be­half of their cit­i­zens and there­by ar­ti­fi­cial­ly de­press prices.
"These prac­tices abroad dis­pro­por­tion­ate­ly cost U.S. pa­tients and tax­pay­ers be­cause they pre­vent the Unit­ed States from un­der­tak­ing do­mes­tic poli­cies to low­er drug prices with­out slow­ing down the pace at which new and bet­ter prod­ucts en­ter the mar­ket," the re­searchers wrote.
"We find that if free-rid­ing abroad was re­duced and for­eign rel­a­tive drug prices re­flect­ed rel­a­tive GDP per capi­ta, to­tal in­no­va­tor rev­enues from those coun­tries would have been $194 bil­lion high­er in 2017, rais­ing glob­al rev­enues by 42 per­cent. Re­duc­ing for­eign price con­trols would in­crease prof­its and in­no­va­tion, there­by lead­ing to greater com­pe­ti­tion and low­er prices for U.S. pa­tients."
For in­stance, Cana­da paid 35% of US prices in 2017 — even though its GDP per capi­ta is 78% of the Unit­ed States. If Cana­da were to shoul­der a pro­por­tion­ate cost — it would have paid $27.2 bil­lion in­stead of the ac­tu­al $12.2 bil­lion it part­ed with that year, CEA re­searchers claimed.
In oth­er words, the White House is sug­gest­ing its im­po­tence in im­ple­ment­ing drug price con­trols is linked to for­eign gov­ern­ments not pay­ing their fair share for ben­e­fit­ting from Amer­i­can in­vest­ment in­to phar­ma­ceu­ti­cal R&D.
Crit­ics of that ar­gu­ment will be quick to note that drug prices in the Unit­ed States — a frac­tured sys­tem of health care that runs on pub­lic and pri­vate in­sur­ance, fur­ther com­pli­cat­ed by phar­ma­cy ben­e­fit man­agers — are un­rea­son­ably high and are not nec­es­sar­i­ly linked to the in­vest­ments in R&D. An­nu­al and some­times bian­nu­al hikes that of­ten ex­ceed the rate of in­fla­tion add an­oth­er lay­er of frus­tra­tion.
GoodRx, a com­pa­ny that tracks pre­scrip­tion drug prices in the Unit­ed States and of­fers dis­counts on med­ica­tions, has found that since 2014 (when it start­ed track­ing the da­ta) the pace of an­nu­al price hikes has in­creased, and the num­ber of drugs that are get­ting price up­grades has al­so be­come pro­nounced.
How­ev­er, as po­lit­i­cal scruti­ny in­to drug pric­ing in­ten­si­fied in re­cent years, a hand­ful of big drug­mak­ers pledged to keep their an­nu­al price hikes un­der 10% — and the gen­er­al spot­light on pric­ing has al­so be­gun to thaw the over­all mag­ni­tude of hikes.
This Jan­u­ary, over 100 drug­mak­ers raised the price for 619 brand­ed drugs by an av­er­age of 5.2%. In Jan­u­ary 2019, 486 brand­ed drugs saw in­creas­es by an av­er­age of 5.2%, while 580 brand­ed drugs in­creased by an av­er­age of 8% in Jan­u­ary 2018, ac­cord­ing to GoodRx da­ta. These num­bers should look dif­fer­ent when the to­tal num­ber of hikes over the rest of the year are ac­count­ed for.
Drug man­u­fac­tur­ers of­ten ar­gue that they raise list prices to ac­count for high­er re­bates that are ne­go­ti­at­ed by PBMs — and that net prices and what the pa­tient on av­er­age pays in cer­tain cas­es are in fact low­er.
"Re­bates are kind of hard to no­tice be­cause they're kind of very hush-hush," Tori Marsh, a GoodRx health in­sights an­a­lyst, not­ed in an in­ter­view with End­points News.
When list prices in­crease, that hike is passed on to in­sured pa­tients through co-pay­ments and pre­mi­ums, she said. "And so in­evitably, lat­er on down the line, they're like­ly go­ing to be pay­ing more be­cause drug prices are just in­creas­ing — so they might not ex­pe­ri­ence it im­me­di­ate­ly at the phar­ma­cy but it will trick­le down."