Thiel-backed Com­pass adds $49M to A round, bring­ing to­tal to $132M
A Cam­bridge start­up that's been try­ing — and fail­ing — to op­er­ate un­der the radar these past three years is now ready to step in­to the lime­light. Com­pass Ther­a­peu­tics says it's fi­nal­ly wrapped its years-long quest to raise a Se­ries A mega-round to­tal­ing $132 mil­lion, and it's head­ing to the clin­ic with a lead im­muno-on­col­o­gy drug.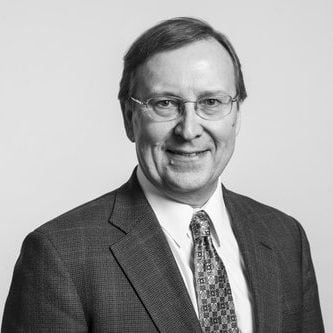 Tom Schuetz
The com­pa­ny has been col­lect­ing chunks of mon­ey for this raise over the past three years, with word leak­ing rather ear­ly in the fundrais­ing process. Re­porters have dug up fundrais­ing up­dates sev­er­al times since (in­clud­ing a piece not­ing Pe­ter Thiel was a backer), shed­ding some light on the com­pa­ny be­fore it was quite ready, Com­pass CEO Tom Schuetz tells me.
The news to­day is that they added $49 mil­lion to a pre­vi­ous­ly-re­port­ed $83 mil­lion round. In­stead of call­ing it a small B round, they're opt­ing to wrap it in­to one big A round (hey, Se­ries A mega-rounds are of­fi­cial­ly a thing).
You may have seen a Boston Busi­ness Jour­nal piece back in 2017 re­port­ing a $172 mil­lion cap­i­tal raise for Com­pass. To clear things up, Com­pass says that was pulled from SEC fil­ings that in­clud­ed war­rants that hadn't been cashed in yet. The $132 mil­lion fig­ure is what the com­pa­ny has raised to­tal since its in­cep­tion — it is not in ad­di­tion to pre­vi­ous­ly-re­port­ed rounds. And those $60 mil­lion war­rants are still avail­able, but Schuetz tells me Com­pass doesn't in­tend to pull them down — they have plen­ty of mon­ey to get in­to the clin­ic.
Fund­ing for this round was led by Or­biMed Ad­vi­sors and in­clud­ed F-Prime Cap­i­tal, Cowen Health­care In­vest­ments, and Thiel Cap­i­tal, among oth­ers.
The new $49 mil­lion that just closed will go to­ward two main ef­forts: push­ing its can­cer drug CTX-471 in­to hu­man tri­als in 2019 and choos­ing two more prod­uct can­di­dates for the clin­ic.
Schuetz wouldn't name the tar­get for CTX-471, but said the com­pa­ny's new ap­proach to mon­o­clon­al an­ti­body dis­cov­ery has al­lowed them to iden­ti­fy 30 tar­gets in can­cer, in­flam­ma­tion, and au­toim­mune dis­ease.
"We can take mil­lions or tens of mil­lions of in­di­vid­ual an­ti­bod­ies and we can dis­play those on the sur­face of hu­man cells, and that tech al­lows us to screen for an­ti­bod­ies that bind to the tar­get of in­ter­est," Schuetz said. "The tech­nol­o­gy has al­lowed us to be ex­treme­ly rapid and ef­fi­cient in drug dis­cov­ery."
Com­pass has more than 15 ther­a­peu­tic can­di­dates ad­vanc­ing through pre­clin­i­cal de­vel­op­ment now.