Think your odds of R&D suc­cess are mis­er­able? MIT's An­drew Lo might have a sur­prise for you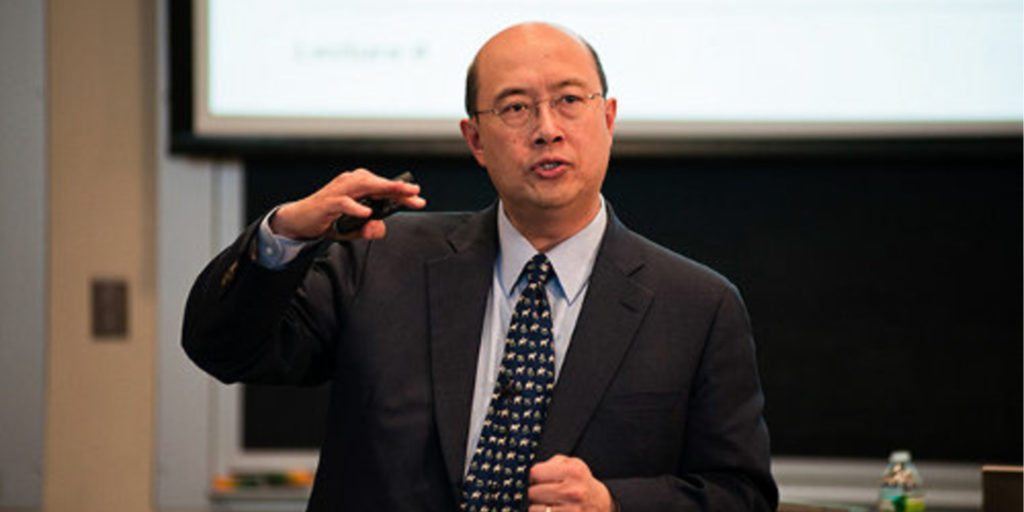 Maybe the odds of suc­cess in a clin­i­cal tri­al aren't as mis­er­able as just about every­one in the bio­phar­ma R&D sec­tor as­sumes.
MIT pro­fes­sor An­drew Lo and his team crunched the re­sults on more than 185,000 clin­i­cal tri­als in­volv­ing 21,000 com­pounds — cour­tesy of some new tech­niques in Big Da­ta analy­sis — and found that near­ly 14% of the drugs that make it to the clin­ic ac­tu­al­ly go on to an ap­proval.
Com­pare that to the 5% suc­cess rate that As­traZeneca just cit­ed in eval­u­at­ing its own suc­cess rate — or the 9.6% fig­ure cit­ed by BIO and Bio­med­track­er that of­ten gets bandied about — and you'll see Lo is com­ing up here with a sig­nif­i­cant­ly high­er suc­cess ra­tio than the in­dus­try is used to see­ing.
Why is this im­por­tant? Lo is a not­ed ex­pert in the field of biotech risk, and he want­ed to break out the num­bers on which pro­grams had the best rate of suc­cess, and what tracked worse, in or­der to help ex­ecs bet­ter un­der­stand the odds they faced. And the num­ber bears a big in­flu­ence on the whole dis­cus­sion about the in­dus­try's ROI, which by all ac­counts has been shrink­ing over the past decade.
Lo, the di­rec­tor of MIT's Lab­o­ra­to­ry for Fi­nan­cial En­gi­neer­ing, puts it this way:
One of the main re­spon­si­bil­i­ties of in­vestors and phar­ma ex­ec­u­tives is risk man­age­ment, hence they need to know what the chances are that a com­pound will tran­si­tion from Phase 1 to Phase 2 to Phase 3 and, ul­ti­mate­ly, re­ceive FDA ap­proval. With­out ac­cu­rate and time­ly es­ti­mates, re­sources may be mis­al­lo­cat­ed and fi­nan­cial re­turns may be mis­judged, which leads to high­er de­vel­op­ment costs, high­er-priced drugs, and lost op­por­tu­ni­ties for in­vestors and, more im­por­tant­ly, pa­tients.
Top marks go to in­fec­tious dis­ease vac­cines, which had a one in three chance of suc­cess. Can­cer drugs had an aw­ful 3.4% suc­cess rate.
That too, is a fig­ure that will like­ly turn a few heads in the R&D game. Can­cer has been at­tract­ing the li­on's share of the in­vest­ment cash that's been fun­neled in­to R&D cir­cles in re­cent years, by every mea­sure. And in­deed Lo notes that with the ar­rival of the I/O drugs com­mand­ing so much at­ten­tion, the suc­cess rate climbed in 2015 to 8.3%.
And Lo plans to keep on track­ing the num­bers for the in­dus­try, of­fer­ing some help in set­ting the odds for suc­cess.
"It's kind of like the dif­fer­ence be­tween dri­ving with GPS to­day ver­sus dri­ving 20 years ago when maps and friends were the on­ly nav­i­ga­tion­al tools at our dis­pos­al," Lo ob­serves. "Our goal is to show all stake­hold­ers the lay of the land so that they can make more in­formed de­ci­sions about where and how to di­rect their re­sources."
But not every­one is sat­is­fied that Lo has cap­tured the right ap­proach.
Not a sur­prise – but hor­ri­bly mis­lead­ing. Pos­i­tive tri­als are heav­i­ly bi­ased to pred­i­cat­ed MoAs https://t.co/rM­MXD­Kj0dc

— David Grainger (@sci­ences­can­ner) Feb­ru­ary 1, 2018
---
Im­age: An­drew Lo. MIT Sloan School