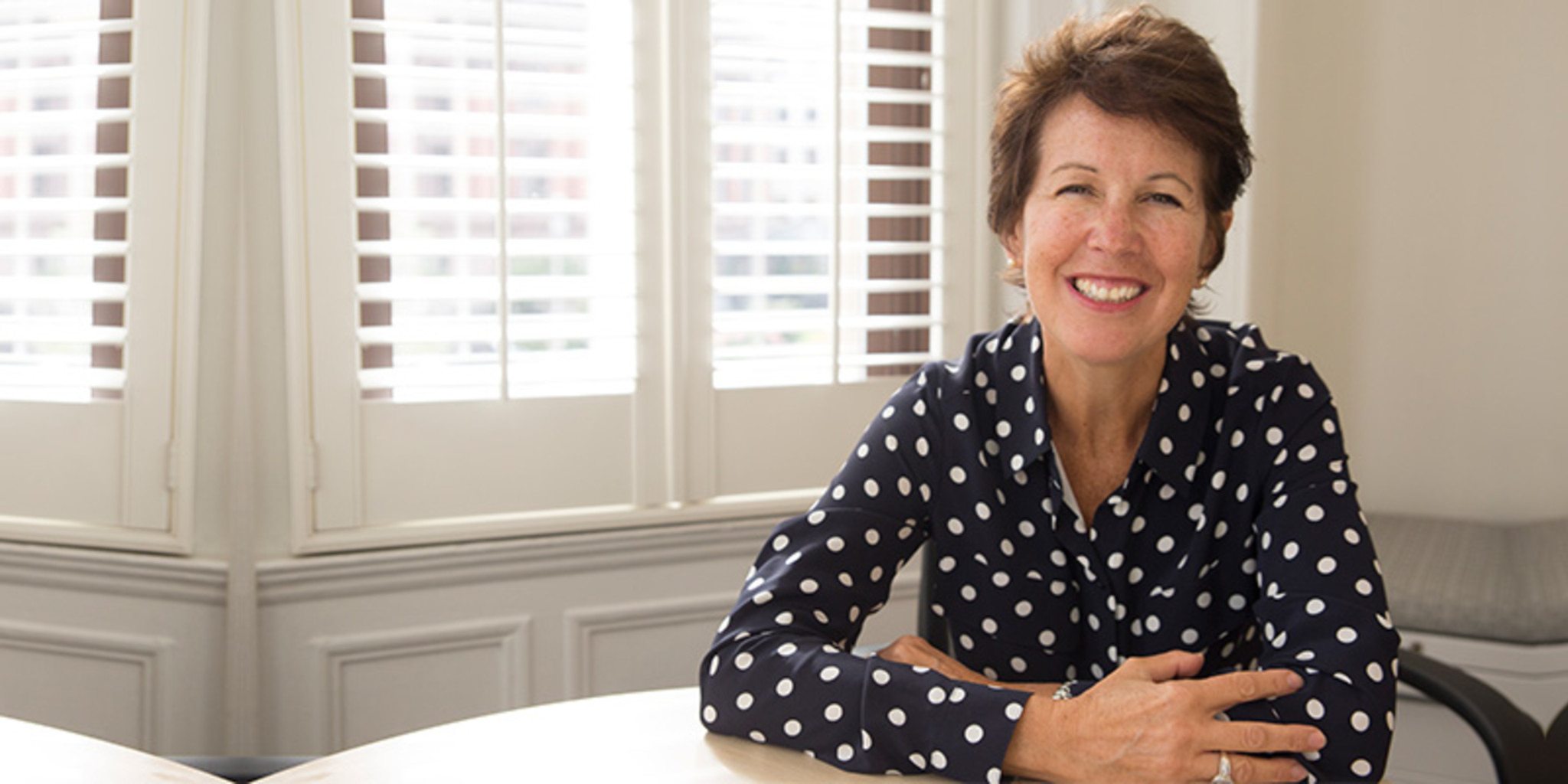 Sandra Glucksmann (Cedilla)
Third Rock-backed Cedil­la reels in $57.6M for small mol­e­cule pro­grams to fight can­cer
Cedil­la Ther­a­peu­tics launched just over two years ago with a $56 mil­lion Se­ries A and a plan to chart new ter­ri­to­ry in the pro­tein degra­da­tion space. Now, CEO San­dra Glucks­mann is fol­low­ing up with a $57.6 mil­lion Se­ries B round to steer the Cam­bridge, MA-based biotech in a slight­ly dif­fer­ent di­rec­tion.
The com­pa­ny is cur­rent­ly fo­cused on find­ing new small mol­e­cule bind­ing sites — which may af­fect pro­tein degra­da­tion, in­hi­bi­tion or both — to drug the un­drug­gable.
"The sci­ence takes you to places, and we broad­ened that um­brel­la," Glucks­mann told End­points News, adding lat­er: "You've got to go where the sci­ence goes, right?"
The Se­ries B — led by Cas­din Cap­i­tal and Box­er Cap­i­tal of Tavi­s­tock Group — will fund ear­ly de­vel­op­ment of the biotech's small mol­e­cule pro­grams, in­clud­ing pre­clin­i­cal work on its first two prod­uct can­di­dates, which Cedil­la is keep­ing un­der wraps for now. Glucks­mann said the com­pa­ny has about 5 or 6 on­col­o­gy pro­grams run­ning in par­al­lel, which are still years away from the clin­ic.
"One of our tar­gets is some­thing that peo­ple have been try­ing to drug for over 20 years," she hint­ed.
Back in 2018, Cedil­la was aim­ing to up­stream a com­mon ap­proach to pro­tein degra­da­tion by us­ing small mol­e­cule drugs to desta­bi­lize dis­ease-caus­ing pro­teins. The pro­tein degra­da­tion field has seen plen­ty of cash flow this year, with new­com­er Jan­pix rak­ing in a $19 mil­lion launch round ear­li­er this month, days af­ter C4, one of the pi­o­neers, land­ed its IPO.
Cedil­la's fo­cus to­day is still on small mol­e­cules, but for in­hi­bi­tion. "By un­der­stand­ing the nov­el tar­get bi­ol­o­gy, how the pro­teins are mod­i­fied, how they take on dif­fer­ent states, we are able to re­veal new small mol­e­cule bind­ing pock­ets, or bind­ing sites," Glucks­mann said. "The bind­ing of that small mol­e­cule may af­fect degra­da­tion and/or in­hi­bi­tion," she added lat­er.
In ad­di­tion to the Se­ries B, Cedil­la is bring­ing Cas­din CIO and founder Eli Cas­din and Box­er se­nior VP Do­minik Naczyn­s­ki on­to its board of di­rec­tors. Since launch­ing in 2018, the biotech has grown from a hand­ful of em­ploy­ees to 35 staffers.
"It takes a vil­lage to de­vel­op drugs," Glucks­mann said. "And it's great to have so­phis­ti­cat­ed and ex­pe­ri­enced in­vestors to be part of the team."
Glucks­mann was re­cruit­ed by Third Rock as an en­tre­pre­neur-in-res­i­dence in 2017, with the in­ten­tion that she would launch Cedil­la. The team took six months to nail down a busi­ness and re­search plan, then un­veiled the com­pa­ny in 2018.
"For me what was ex­cit­ing was to take well-val­i­dat­ed on­col­o­gy tar­gets — where we un­der­stand the bi­ol­o­gy [and] we un­der­stand the role that they play in hu­man dis­ease — and then a tool, which is small mol­e­cules that we know how to de­vel­op, and com­bin­ing those two … to do some­thing nov­el with a team that is ex­pe­ri­enced," she said.
Third Rock chipped in again to the Se­ries B, as well as new in­vestors Eli Lil­ly and Schroder Ad­veq.