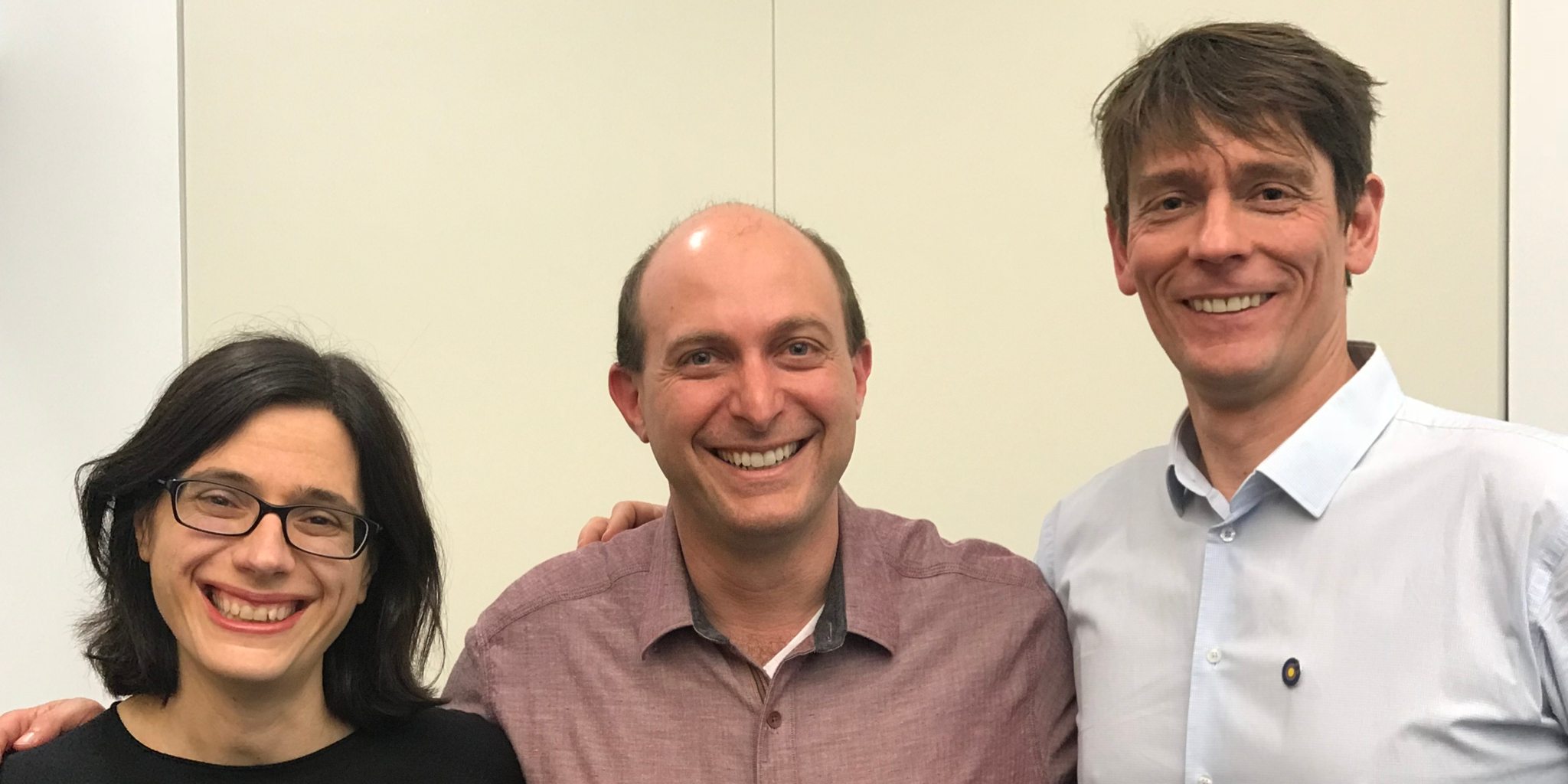 Third Rock, GV back Broad spin­out Cel­sius in bid to de­vel­op pre­ci­sion meds for au­toim­mune dis­ease
Third Rock is team­ing up with Google's ven­ture arm to back a gene ther­a­py start­up step­ping out to­day with $65 mil­lion in new mon­ey. As you might ex­pect with GV's in­volve­ment, the new ven­ture has a tech­nol­o­gy twist, and it might have its hands on some­thing big for the au­toim­mune world.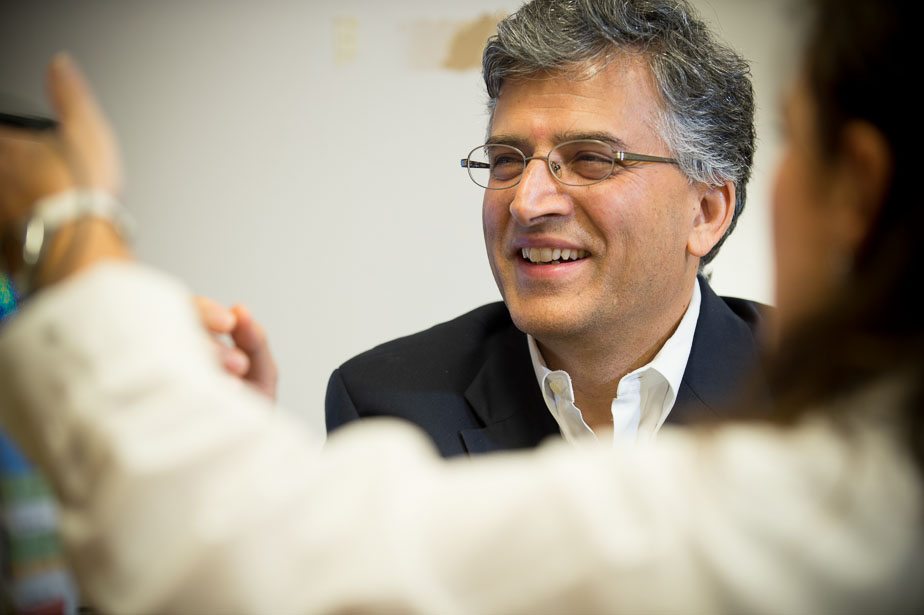 Vi­jay Kuchroo
Are you ready for a game of buzz­word bin­go? The start­up, called Cel­sius Ther­a­peu­tics, is us­ing new tech in ge­net­ic se­quenc­ing (check) — and a pro­pri­etary ma­chine learn­ing (check) al­go­rithm (check) — to tack­le pre­ci­sion meds (check) for can­cer (check) and au­toim­mune dis­ease. I'll break that down for you lat­er.
The tech­nol­o­gy the com­pa­ny is built on was li­censed from the Broad In­sti­tute based on the work of Aviv Regev and Vi­jay Kuchroo (both found­ing sci­en­tists at Cel­sius), in­clud­ing non-ex­clu­sive li­cens­es to sin­gle-cell se­quenc­ing tech and ex­clu­sive li­cens­es to ear­ly-stage drug pro­grams.
The com­pa­ny's co-founder and pres­i­dent, Christoph Lengauer (a Third Rock ven­ture part­ner), tells me Cel­sius has a few things that give it an edge: a mas­sive amount of an­i­mal and hu­man da­ta to work with, a ma­chine-learn­ing al­go­rithm to make sense of that da­ta, and a new tech­nol­o­gy to se­quence sin­gle cells rather than whole genomes.
Our body has tril­lions of cells, each with ge­net­ic in­for­ma­tion stored in­side. The sets of genes vary in dif­fer­ent cell types, de­ter­min­ing a cell's func­tion — and some­times — the code be­hind dis­ease. Hom­ing in on sin­gle cells could help re­searchers bet­ter un­der­stand the in­di­vid­ual cells and their in­ter­ac­tions that cause dis­ease, per­haps lead­ing to bet­ter ther­a­pies down the road.
When com­par­ing sin­gle cell se­quenc­ing with whole genome se­quenc­ing, Lenguaer used an anal­o­gy about mak­ing smooth­ies with fruit.
"If you put straw­ber­ries and ki­wis in a blender, the col­or of your smooth­ie will be pink be­cause it's the dom­i­nant cell pop­u­la­tion," Lengauer said. "Any­thing re­lat­ed to the ki­wi would be lost. That's whole genome se­quenc­ing. With this anal­o­gy, sin­gle cell se­quenc­ing would al­low you to see the in­di­vid­ual fruits in the smooth­ie. And if some­thing was rot­ten, you could pin­point the in­di­vid­ual fruit that's gone bad."
Of course, we're not talk­ing of straw­ber­ries and ki­wis, but of cells that are caus­ing dis­ease and the genes that trig­ger their mal­func­tion. Cel­sius be­lieves this tech could be the key to bring pre­ci­sion med­i­cines to au­toim­mune dis­eases for the first time.
"Many dis­eases are dri­ven by the com­bined dys­func­tion of sev­er­al spe­cif­ic cell types, and the in­ter­ac­tions be­tween them," said Regev, the MIT pro­fes­sor who co-found­ed Cel­sius, in a state­ment. "With tra­di­tion­al ge­nom­ic se­quenc­ing, we can­not iden­ti­fy these in­di­vid­ual con­tri­bu­tions — we on­ly see the av­er­age and can miss out key crit­i­cal caus­es. But for the first time, with the ap­proach­es dis­cov­ered by our team, where we com­bine mas­sive datasets of un­prece­dent­ed size and com­plex­i­ty with so­phis­ti­cat­ed ma­chine learn­ing al­go­rithms, we are able to dis­tin­guish the spe­cif­ic cells, among many oth­ers, that play a key role in dis­ease and iden­ti­fy the genes that are trig­ger­ing their mal­func­tion. We be­lieve our ap­proach will al­low us to more ef­fi­cient­ly iden­ti­fy spe­cif­ic tar­gets for treat­ing dis­eases in spe­cif­ic pa­tients and ul­ti­mate­ly de­vel­op med­i­cines for those tar­gets."
Us­ing this ap­proach, the Broad In­sti­tute has un­cov­ered "a hand­ful" of tar­gets in au­toim­mune con­di­tions and can­cer. Lengauer said Cel­sius hopes to reach proof of con­cept in the next five years, and the Se­ries A should take them at least part­way to­ward that goal.
While Third Rock led the re­cent round, GV par­tic­i­pat­ed along with Her­itage Provider Net­work, Cas­din Cap­i­tal, Alexan­dria Ven­ture In­vest­ments and oth­ers.
The com­pa­ny, which has been op­er­at­ing in stealth mode for the past two years, em­ploys 15 peo­ple at its Cam­bridge head­quar­ters in Kendall Square.
Im­age: Aviv Regev, Third Rock part­ner Alex­is Borisy, Christoph Lengauer. Cel­sius Ther­a­peu­tics