Third Rock ramps up a $57M up­start fo­cus­ing on pro­teins in mo­tion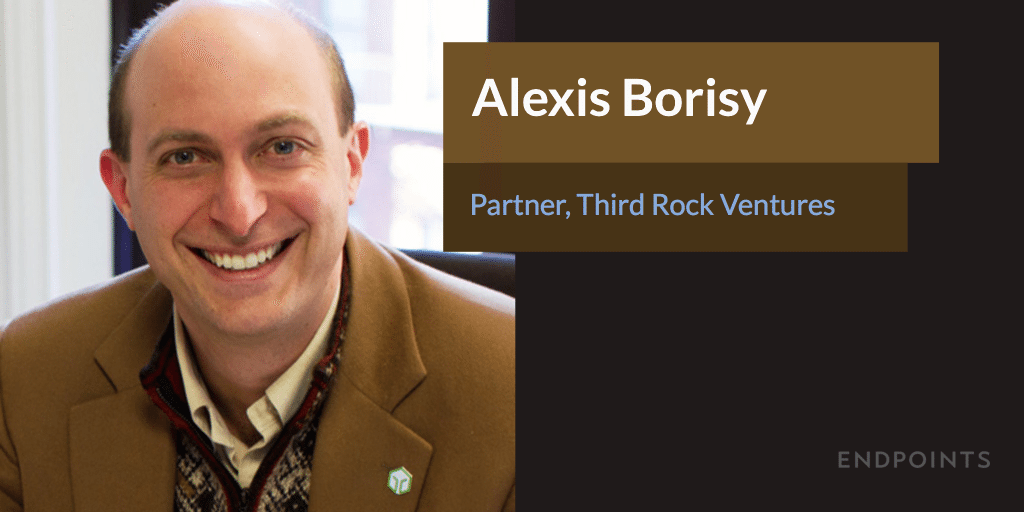 ---
For years now, drug de­vel­op­ers have been tak­ing aim at a snap­shot of a pro­tein's struc­ture. But a biotech start­up says that it's fig­ur­ing out how to go af­ter pro­teins in mo­tion, and they ex­pect to un­cov­er all sorts of new tar­gets to tack­le a wide va­ri­ety of dis­eases in the process.
That, in a nut­shell, is the game plan be­ing laid out at the lat­est Third Rock start­up to come our way. Dubbed Re­lay Ther­a­peu­tics, it's been en­dowed with a $57 mil­lion A round — brought to you by the pro­lif­ic ven­ture group with a con­tri­bu­tion from an af­fil­i­ate of D.E. Shaw Re­search, which is get­ting di­rect­ly in­volved — and billed as the world's first dis­cov­ery plat­form aimed at de­vel­op­ing new ther­a­pies that can be found through the care­ful ex­am­i­na­tion of pro­teins in mo­tion. And it will be god­fa­thered by the ex­pe­ri­enced start­up play­er and ven­ture part­ner Alex­is Borisy, along with a group of sci­en­tists who be­lieve that pro­tein mo­tion's time in the R&D sun is ap­proach­ing.
Pro­teins, ex­plains Borisy, are con­stant­ly in mo­tion. And some new ad­vances in a va­ri­ety of re­lat­ed tech­nolo­gies has helped il­lus­trate that as they change in dy­nam­ic 3-D, pro­teins have dif­fer­ent func­tions.
"That's a huge part of bi­ol­o­gy," says the biotech en­tre­pre­neur, "but we have a hard time see­ing it … Now we're say­ing it can't just be about the still ma­chine, let's look at the movies of what's go­ing on."
The in­tel­lec­tu­al nuggets of this ven­ture go back to a 2014 gath­er­ing of the sci­en­tif­ic brain trusts that Third Rock taps in­to from time to time. They looked at can­cer ge­net­ics, im­muno-on­col­o­gy, neu­ro­science and rare dis­eases and de­cid­ed that this is the time for the right peo­ple to make it hap­pen.
Says Borisy: "We think this is very big vi­sion. I think this is go­ing to be a very big deal." And some of their con­tacts in Big Phar­ma ev­i­dent­ly agree.
Ear­ly stage? And how. Borisy loose­ly guessti­mates that the com­pa­ny will need a 3-4 year time frame to line up all the pre­clin­i­cal ducks. Clin­i­cal proof-of-con­cept, he adds, could be 5 to 6 years away.
That kind of time hori­zon gives Borisy — who helped start Blue­print, Warp Dri­ve, Foun­da­tion Med­i­cine and oth­er biotechs — time to add to the 25-mem­ber team al­ready as­sem­bled and work­ing in Cam­bridge, MA, start to nail down some dis­cov­ery-stage part­ner­ships with the phar­ma com­pa­nies look­ing to get an ear­ly foothold and find a full­time CEO with­in 6 to 18 months.
Go­ing af­ter what have been un­drug­gable tar­gets is go­ing to take new tech bring­ing to­geth­er struc­tur­al bi­ol­o­gy, bio­physics, com­pu­ta­tion and chem­istry. And Re­lay will be tap­ping in­to a pres­ti­gious group of found­ing sci­en­tists. They are:
Matthew Ja­cob­son, PhD, Pro­fes­sor and Phar­ma­ceu­ti­cal Chem­istry De­part­ment Chair, Uni­ver­si­ty of Cal­i­for­nia, San Fran­cis­co (UCSF)
Dorothee Kern, PhD, Pro­fes­sor, Bran­deis Uni­ver­si­ty; In­ves­ti­ga­tor, Howard Hugh­es Med­ical In­sti­tute
Mark Mur­cko, PhD, Chief Sci­en­tif­ic Of­fi­cer and Co-Founder, Re­lay Ther­a­peu­tics; Se­nior Lec­tur­er, Mass­a­chu­setts In­sti­tute of Tech­nol­o­gy (MIT)
David E. Shaw, PhD, Chief Sci­en­tist (D. E. Shaw Re­search)