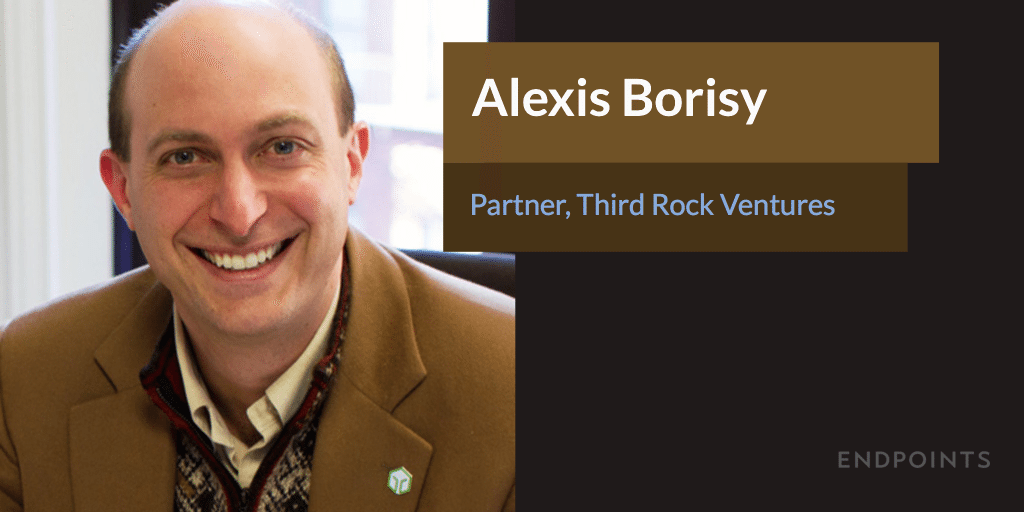 ---
For years now, drug developers have been taking aim at a snapshot of a protein's structure. But a biotech startup says that it's figuring out how to go after proteins in motion, and they expect to uncover all sorts of new targets to tackle a wide variety of diseases in the process.
That, in a nutshell, is the game plan being laid out at the latest Third Rock startup to come our way. Dubbed Relay Therapeutics, it's been endowed with a $57 million A round — brought to you by the prolific venture group with a contribution from an affiliate of D.E. Shaw Research, which is getting directly involved — and billed as the world's first discovery platform aimed at developing new therapies that can be found through the careful examination of proteins in motion. And it will be godfathered by the experienced startup player and venture partner Alexis Borisy, along with a group of scientists who believe that protein motion's time in the R&D sun is approaching.
Proteins, explains Borisy, are constantly in motion. And some new advances in a variety of related technologies has helped illustrate that as they change in dynamic 3-D, proteins have different functions.
"That's a huge part of biology," says the biotech entrepreneur, "but we have a hard time seeing it … Now we're saying it can't just be about the still machine, let's look at the movies of what's going on."
The intellectual nuggets of this venture go back to a 2014 gathering of the scientific brain trusts that Third Rock taps into from time to time. They looked at cancer genetics, immuno-oncology, neuroscience and rare diseases and decided that this is the time for the right people to make it happen.
Says Borisy: "We think this is very big vision. I think this is going to be a very big deal." And some of their contacts in Big Pharma evidently agree.
Early stage? And how. Borisy loosely guesstimates that the company will need a 3-4 year time frame to line up all the preclinical ducks. Clinical proof-of-concept, he adds, could be 5 to 6 years away.
That kind of time horizon gives Borisy — who helped start Blueprint, Warp Drive, Foundation Medicine and other biotechs — time to add to the 25-member team already assembled and working in Cambridge, MA, start to nail down some discovery-stage partnerships with the pharma companies looking to get an early foothold and find a fulltime CEO within 6 to 18 months.
Going after what have been undruggable targets is going to take new tech bringing together structural biology, biophysics, computation and chemistry. And Relay will be tapping into a prestigious group of founding scientists. They are:
Matthew Jacobson, PhD, Professor and Pharmaceutical Chemistry Department Chair, University of California, San Francisco (UCSF)
Dorothee Kern, PhD, Professor, Brandeis University; Investigator, Howard Hughes Medical Institute
Mark Murcko, PhD, Chief Scientific Officer and Co-Founder, Relay Therapeutics; Senior Lecturer, Massachusetts Institute of Technology (MIT)
David E. Shaw, PhD, Chief Scientist (D. E. Shaw Research)
---
The best place to read
Endpoints News

? In your inbox.

Comprehensive daily news report for those who discover, develop, and market drugs. Join 44,100+ biopharma pros who read Endpoints News by email every day.

Free Subscription
---
---
---