Three more biotechs hit Nas­daq as the sec­tor, now with more than $13B raised, con­tin­ues bar­rel­ing to­ward record
Ed­i­tor's note: In­ter­est­ed in fol­low­ing bio­phar­ma's fast-paced IPO mar­ket? You can book­mark our IPO Track­er here.
Af­ter a sum­mer slum­ber, the biotech IPO mar­ket is back in full swing with three new pric­ings drop­ping Wednes­day and two SPACs en­ter­ing the ring.
DiCE Ther­a­peu­tics and Tyra Bio­sciences each hit Nas­daq on Wednes­day with nine-fig­ure rais­es, while small-cap Pa­sithea Ther­a­peu­tics al­so de­buted with a $24 mil­lion raise. The pric­ings have pushed the com­bined in­dus­try raise north of $13 bil­lion so far in 2021, per the End­points News track­er, a fig­ure like­ly to eclipse last year's record to­tal of $16.5 bil­lion.
If the pace stays the same from now un­til New Year's Eve, the biotech sec­tor will end up rais­ing about $18.8 bil­lion this year.
Here's a look at the in­dus­try's newest pub­lic com­pa­nies:
A good roll for Kevin Ju­dice's biotech
DiCE will de­but at $17 per share, the high end of its range, in what comes out to a $204 mil­lion haul for the biotech.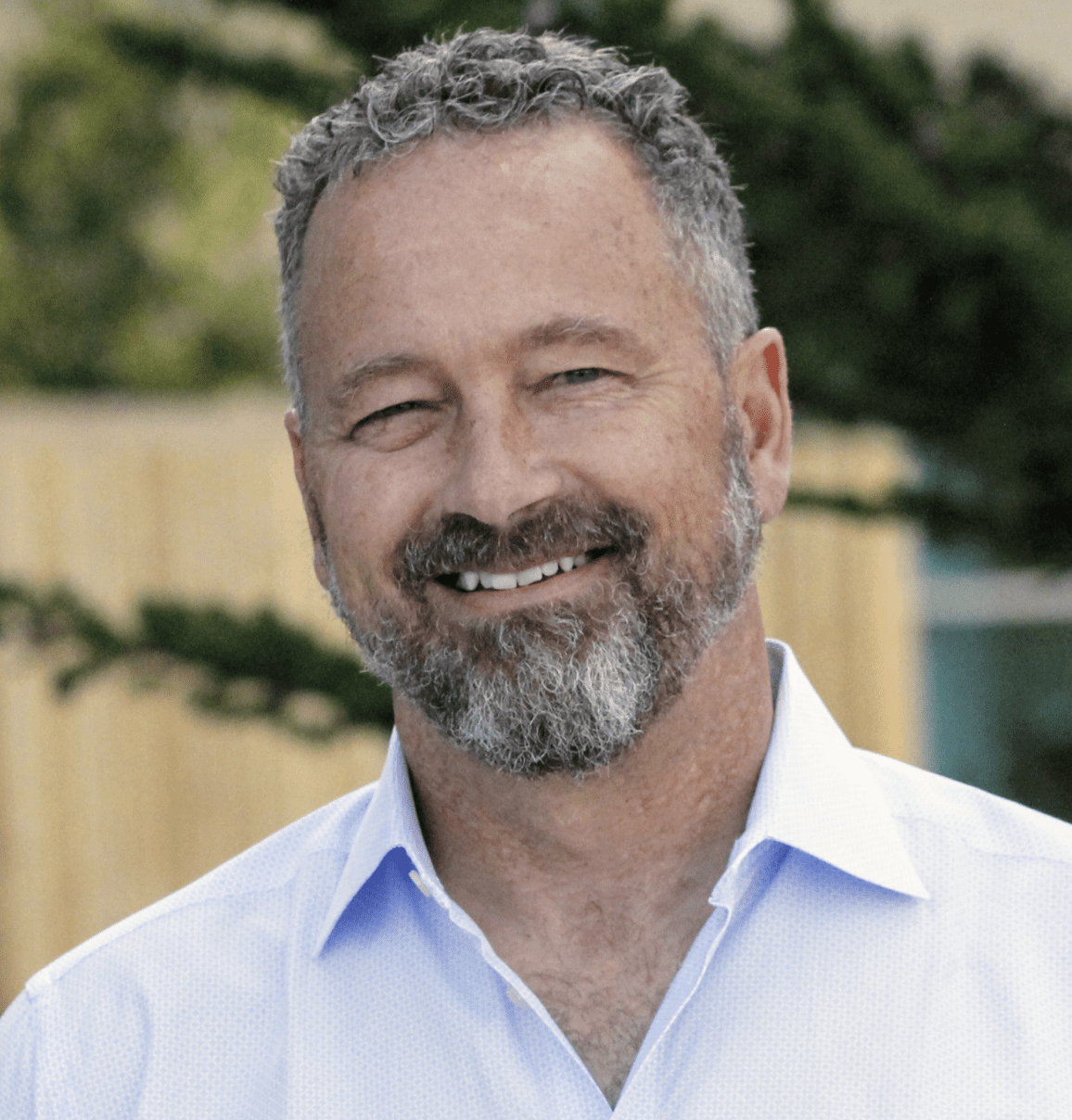 Kevin Ju­dice
Spec­u­la­tion about an IPO had swirled since CEO Kevin Ju­dice put out a terse press re­lease last month say­ing the com­pa­ny raised $60 mil­lion. Af­ter prov­ing an en­thu­si­as­tic in­ter­view ear­li­er this year fol­low­ing a Se­ries C, the cryp­tic Au­gust state­ment stood out as odd. The SEC does re­quire es­sen­tial ra­dio si­lence in the run-up to an IPO.
Now, the world can see where those ef­forts have led. Most of the IPO funds will be di­rect­ed to­ward their lead can­di­date, an IL-17 an­tag­o­nist, and oth­er pro­grams look­ing to hit that tar­get. DiCE ini­tial­ly slat­ed $90 mil­lion to go to­ward these can­di­dates, but that was when they ex­pect­ed a small­er IPO raise of about $144 mil­lion.
As the biotech gets ready for po­ten­tial com­mer­cial­iza­tion, the S-1 re­vealed a few weeks ago that a deal with Roche's Genen­tech end­ed in June af­ter on­ly $6 mil­lion in pay­ments. Sanofi paid more, putting up $9 mil­lion and adding an­oth­er $9 mil­lion in a deal with up to $200 mil­lion in mile­stones.
DiCE is look­ing to com­pete with No­var­tis' Cosen­tyx and Eli Lil­ly's Taltz among IL-17 meds, but the biotech is go­ing af­ter an oral ad­min­is­tra­tion in the hopes of dif­fer­en­ti­at­ing it­self. DiCE is still pre­clin­i­cal but ap­plied to start a Phase I study in the UK in Ju­ly.
The biotech will trade un­der the tick­er $DICE.
A Norse is a Norse, of course, of course
Tyra, mean­while, has priced at the high end of $16, to­tal­ing $173 mil­lion for its IPO raise.
This biotech, too, was like­ly to raise more than its ini­tial $100 mil­lion es­ti­mate, giv­en that it had pulled in $160 mil­lion over its life­time be­fore fil­ing the S-1. Like DiCE, Tyra — named af­ter the Norse god Tyr — is backed by RA Cap­i­tal Man­age­ment, who owns a 20% pre-of­fer­ing stake in the com­pa­ny. Box­er Cap­i­tal al­so has the same size stake, while Al­ta Part­ners and Canaan have al­so con­tributed re­peat­ed­ly lead­ing to 13% and 14.6% stakes, re­spec­tive­ly.
Tyra has de­vel­oped a plat­form it calls SNAP, which in­volves shoot­ing X-ray beams to dis­cov­er the three-di­men­sion­al struc­ture of a par­tic­u­lar pro­tein. It's not a new ap­proach, but Tyra's in-house team col­lects the so-called "SNAP­shots" two to five times a week, giv­ing re­searchers an atom-by-atom look at how a drug is bind­ing to a spe­cif­ic pro­tein.
Right now, Tyra's pipeline will be tar­get­ed at the fi­brob­last growth fac­tor re­cep­tor, or FGFR, fam­i­ly, with the lead pro­gram start­ing off at FGFR3. Known as TYRA-300, the can­di­date is be­ing stud­ied in mus­cle in­va­sive blad­der can­cer and sol­id tu­mors, and about $19 mil­lion of the IPO raise will be fun­neled here to push it through a Phase I/II study.
An­oth­er $20 mil­lion each or so will go to­ward two ad­di­tion­al pro­grams, one tar­get­ing FGFR2 and the oth­er go­ing af­ter FGFR3. Tyra will trade un­der the tick­er $TYRA.
No drugs? No prob­lem
Round­ing out Wednes­day's group, Pa­sithea priced at just $5 per share, or the low end of its range for a $24 mil­lion raise.
The Mi­a­mi Beach, FL-based biotech is aim­ing to treat psy­chi­atric and neu­ro­log­ic dis­or­ders, per the com­pa­ny's S-1, but does not cur­rent­ly have a pipeline. It's still fo­cus­ing on dis­cov­ery work for three can­di­dates, with the hopes of go­ing af­ter a "moon­shot" ap­proach and com­plete­ly new mech­a­nisms of ac­tion.
As a re­sult, Pa­sithea wants to go af­ter the un­der­ly­ing pathol­o­gy of con­di­tions like ma­jor de­pres­sive dis­or­der, rather than oth­er play­ers in the field it says have de­vel­oped ther­a­peu­tics tar­get­ing symp­toms.
The S-1 makes sev­er­al men­tions of the po­ten­tial use of ke­t­a­mine in UK re­search, but it's un­clear if the drugs Pa­sithea wants to de­vel­op will cen­ter around the psy­che­del­ic.
Two SPACs look to give biotechs a blank check
One new SPAC priced Wednes­day and an­oth­er filed for an IPO late Tues­day, il­lus­trat­ing the SPAC at­tack is back on track. Aes­ther Health­care Ac­qui­si­tion priced at $100 mil­lion, while Ar­bor Rapha Cap­i­tal Bio­hold­ings I pen­ciled in a $150 mil­lion raise es­ti­mate.
The first blank-check com­pa­ny is run by Suren Aj­jara­pu, co-founder and CEO of TRx­ADE Health, an on­line mar­ket­place for phar­ma­ceu­ti­cal com­pa­nies. Aj­jara­pu's com­pa­ny de­buted on Nas­daq in Feb­ru­ary 2020. Ar­bor Rapha Cap­i­tal Bio­hold­ings I, mean­while, comes from Ar­bor Re­al­ty Trust CEO Ivan Kauf­man.
SPACs are back on the move af­ter a rel­a­tive lull ear­li­er this year when reg­u­la­tors in­di­cat­ed they'd be crack­ing down on how fi­nan­cial in­sti­tu­tions are in­ter­nal­ly polic­ing the blank check com­pa­nies.