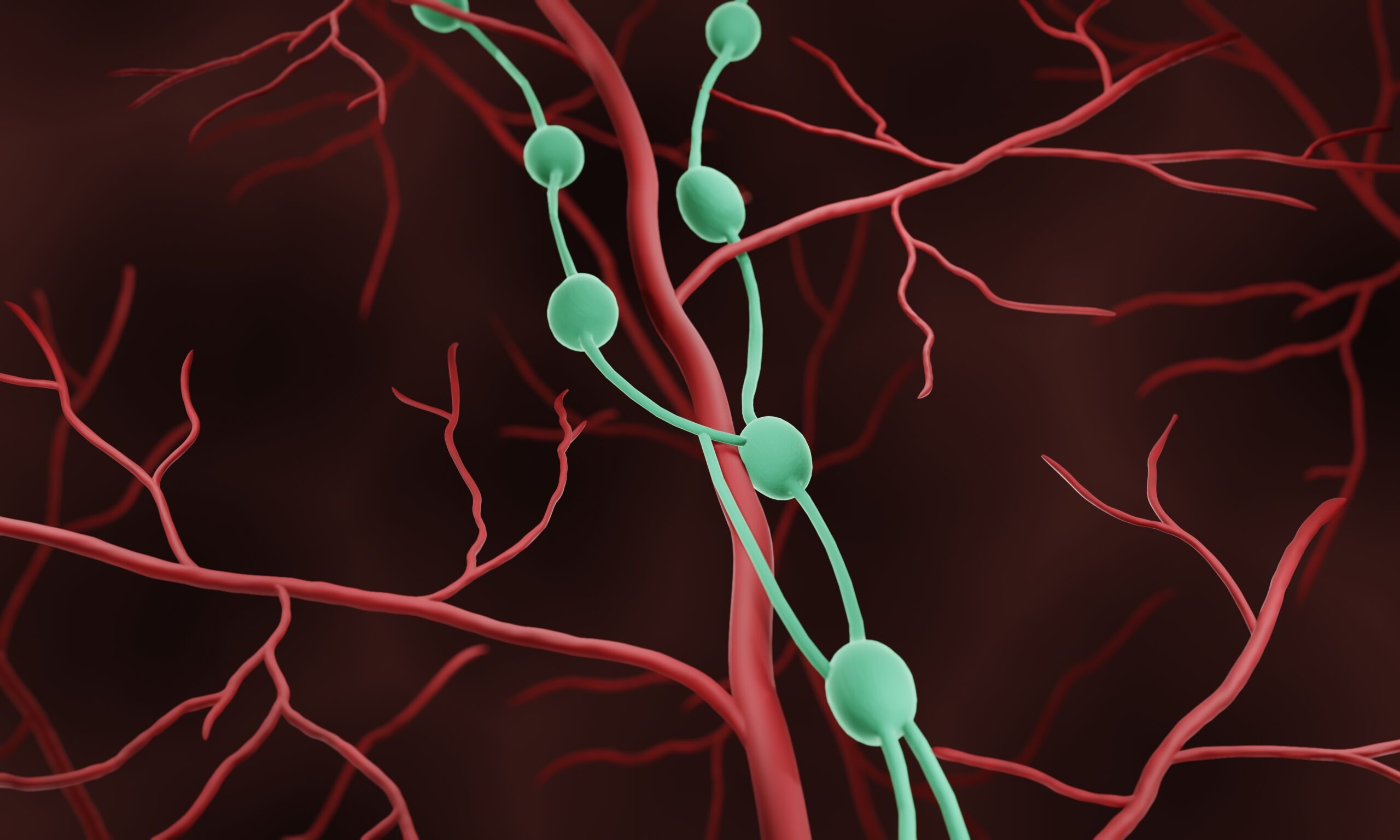 Illustration: Shutterstock
Through the lymph nodes it goes — re­searchers de­vel­op a can­cer drug that avoids tox­i­c­i­ties by skirt­ing the liv­er
PI3K is a pro­tein that is part of a path­way that reg­u­lates cell growth, sur­vival and me­tab­o­lism — earn­ing it the in­scrip­tion of mas­ter reg­u­la­tor for can­cer. How­ev­er, while a num­ber of PI3K in­hibitor drugs have been ap­proved since 2014, the class as a whole has dwin­dled, as it has been plagued by tox­i­c­i­ty is­sues in var­i­ous blood can­cers.
For ex­am­ple, the FDA hit Se­cu­ra Bio's PI3K in­hibitor Copik­tra, which earned ac­cel­er­at­ed ap­proval in 2018, with an in­creased death warn­ing in June fol­low­ing the re­sults of its con­fir­ma­to­ry Phase III tri­al. That warn­ing came af­ter a num­ber of com­pa­nies, in­clud­ing Se­cu­ra, Gilead and In­cyte, with­drew their ac­cel­er­at­ed ap­provals for their PI3K in­hibitors af­ter fail­ing to com­plete con­fir­ma­to­ry tri­als. The FDA now re­quires ran­dom­ized tri­als to be con­duct­ed for PI3K in­hibitors in blood can­cers.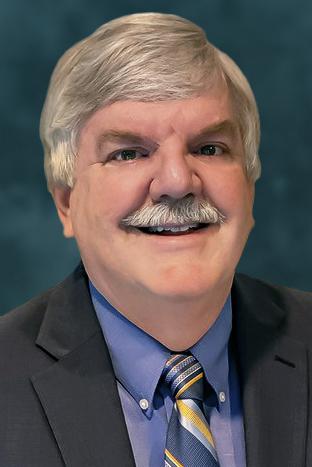 Bri­an Ross
But what if a PI3K in­hibitor some­how avoid­ed those tox­i­c­i­ties? In a pa­per pub­lished in Na­ture Com­mu­ni­ca­tions Wednes­day, re­searchers from the Uni­ver­si­ty of Michi­gan de­scribe a dual PI3K and MAPK in­hibitor that lim­it­ed tox­i­c­i­ties and ex­tend­ed sur­vival time in mice through what lead in­ves­ti­ga­tor Bri­an Ross called an "unan­tic­i­pat­ed" mech­a­nism — go­ing through the lymph nodes.
Six years ago, when Ross — a ra­di­ol­o­gy pro­fes­sor at Michi­gan — start­ed this project, he was not look­ing for a can­cer drug that was ab­sorbed through the lymph nodes. In­stead, his pro­pos­al to the NCI was for a mul­ti-tar­get­ed ki­nase in­hibitor, for which he was giv­en a spe­cial sev­en-year grant to, in his own words, do any­thing he want­ed, "but make it high risk, high re­ward."
Over those six years, Ross' lab has been look­ing at un­con­ven­tion­al struc­tures for and pub­lish­ing about mul­ti­func­tion­al in­hibitors. But when it came to this drug, a PI3K and MAPK in­hibitor dubbed LP-182, they no­ticed it was be­hav­ing dif­fer­ent­ly and that it was be­ing ab­sorbed at a dif­fer­ent rate. "Af­ter talk­ing to col­leagues, we thought per­haps this is a lym­phat­i­cal­ly ab­sorbed drug. So we re­tooled the group, re­tooled the lab … and we found it, in fact, was lym­phat­i­cal­ly ab­sorbed," Ross said. "It was quite as­ton­ish­ing, ac­tu­al­ly."
"To my mind, it's the world's first ki­nase in­hibitor that's lym­phat­i­cal­ly ab­sorbed," he said.
Most oral drugs are ab­sorbed through the blood, mean­ing they first pass through the liv­er, where some drugs are me­tab­o­lized. The bro­ken-down parts of those drugs can con­tribute to liv­er dam­age, but their drug avoid­ed that by go­ing through the lymph sys­tem, ac­cord­ing to Ross. In­stead, the lymph nodes were "sort of like a gas can that you fill up in your car," Ross said. "The drug is fill­ing up this big reser­voir — it's be­ing se­questered away from the en­tire body by the [lym­phat­ic] ab­sorp­tion, and then slow­ly drain­ing over a day in­to a neck vein."
And that slow drip from the lym­phat­ic sys­tem means that the drug doesn't cause an ini­tial spike like tra­di­tion­al oral drugs.
When the re­searchers put the drug in­to mice with myelofi­bro­sis, a form of blood can­cer where scar tis­sue builds up in the bone mar­row, they saw that all the mice treat­ed with their drug sur­vived to 28 days af­ter treat­ment — the planned cut­off for the study — while con­trol group mice had pro­gres­sive dis­ease, "reach­ing hu­mane end­points" be­fore 21 days.
The catch, how­ev­er, is that Ross and his team are still fig­ur­ing out how ex­act­ly their drug works. They are cur­rent­ly test­ing po­ten­tial hy­poth­e­sis, Ross said, not­ing that it's a process that takes time.
Ross has spun his lab's find­ing off in­to a new biotech, named Lym­phar­ma, where he is both co-founder and CEO. Oth­er biotechs and re­searchers are al­so toy­ing with the con­cept of a lym­phat­i­cal­ly ab­sorbed can­cer drug, al­beit with dif­fer­ent ap­proach­es. In a pa­per pub­lished ear­li­er this week in PNAS, re­searchers from Tufts Uni­ver­si­ty de­scribe an mR­NA can­cer vac­cine tar­get­ed to the lymph nodes that boosts T cell re­sponse in skin can­cer.
And Eli­cio Ther­a­peu­tics, found­ed based on work done in Dar­rell Irvine's lab at MIT, is work­ing on "amph-lig­ands," in which some drug or pro­tein is bound to a lymph node-tar­get­ing lipid. The biotech has a Phase I/II study on­go­ing for an amph-lig­and can­cer vac­cine for KRAS-mu­tat­ed can­cers. More sim­i­lar to Ross' ap­proach, PureTech has a plat­form search­ing for an oral pro­drug that can evade the liv­er by go­ing through the lymph nodes.
When asked when he thought his drug for blood can­cer could be in the clin­ic, Ross not­ed that there was still a ways to go, re­spond­ing, "op­ti­misti­cal­ly, with­in two years."