Tiny RXi bags an op­tion to buy CAR-T fledg­ling Mir­Im­mune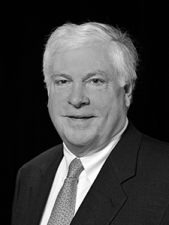 Tim Bar­berich
Eigh­teen months af­ter Mir­Im­mune grabbed a li­cense to RXi's $RXII RNA tech for use in de­vel­op­ing new cell ther­a­pies, the tiny moth­er ship — with a mar­ket cap of on­ly $11 mil­lion af­ter a steady fade of its stock price — is now look­ing to reel back the whole ef­fort un­der a buy­out op­tion.
Based in Marl­bor­ough, MA with a group of co-founders that in­cludes the for­mer CEO of Sepra­cor, Tim Bar­berich, the low-pro­file Mir­Im­mune went to RXi last March to gain a li­cense to a tech that could be used to de­vel­op new cell im­munother­a­pies for can­cer — a hot top­ic in the biotech world. Ini­tial­ly, RXi had re­served an op­tion for a chunk of Mir­Im­mune.
Un­der the new deal, RXi is get­ting rights to buy up the pre­clin­i­cal com­pa­ny for about 20% of its stock and some oth­er, un­de­fined, in­cen­tives based on mile­stones.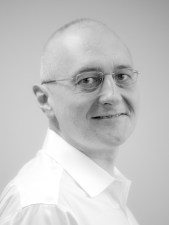 Dr. Alex­ey Eliseev
And the pub­lic com­pa­ny is set­ting up a se­cu­ri­ties of­fer­ing now to help com­plete the deal, ev­i­dent­ly look­ing to help sell shares by tout­ing the prospects of a deal re­volv­ing around cell ther­a­pies.
RXi has un­til April 5, 2017 to de­cide if it wants to pull the trig­ger.
Said Dr. Alex­ey Eliseev, CEO of Mir­Im­mune:
"We treat ther­a­peu­tic im­mune cells with RNAi com­pounds ex-vi­vo to knock down im­mune check­points, such as PD-1, LAG-3 and oth­ers. This treat­ment boosts the an­ti-tu­mor ac­tiv­i­ty of the cells when they are sub­se­quent­ly ad­min­is­tered to the pa­tients."