Tired of be­ing gouged for old, cheap ther­a­pies, a con­sor­tium of hos­pi­tals is go­ing in­to the drug busi­ness — NYT
Over the past few years we've seen plen­ty of pub­lic out­rage over re­peat­ed cas­es where the price of a close­ly con­trolled gener­ic has shot up sud­den­ly, goug­ing pay­ers with nowhere to turn.
But even as law­mak­ers and reg­u­la­tors seem pow­er­less to do any­thing to stop the prac­tice, which is per­fect­ly le­gal un­der ex­ist­ing laws, a big group of hos­pi­tals has come up with a plan to fight back.
In a sto­ry this morn­ing in The New York Times, Reed Abel­son and Katie Thomas re­port that a con­sor­tium of ma­jor hos­pi­tal sys­tems in the US — in­clud­ing the gi­ant non­prof­it As­cen­sion — are cre­at­ing a non­prof­it drug com­pa­ny that can pro­vide a steady and eco­nom­i­cal flow of key drugs that are ei­ther in short sup­ply or over­priced, or both.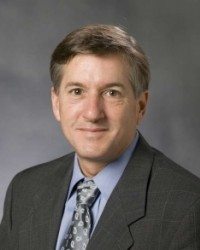 Kevin Schul­man
"If they all agree to buy enough to sus­tain this ef­fort, you will have a huge threat to peo­ple that are try­ing to ma­nip­u­late the gener­ic drug mar­ket," Kevin Schul­man at the Duke Uni­ver­si­ty School of Med­i­cine tells The Times. "They will want to think twice."
Mar­tin Shkre­li, cur­rent­ly in a fed­er­al prison await­ing sen­tenc­ing on felony fraud charges, helped build a bon­fire of pub­lic out­rage on this is­sue when he jacked the price of the old gener­ic dara­prim overnight by more than 5,000%. And oth­ers like Marathon have been tak­ing old gener­ics and study­ing them for rare in­di­ca­tions, bag­ging ap­provals that can pave the way to sky high prices for old, cheap drugs.
Un­der ex­ist­ing law, there's noth­ing to stop some­one from pur­su­ing the same busi­ness mod­el, even af­ter nu­mer­ous hear­ings in Con­gress where law­mak­ers weighed in with scathing con­dem­na­tions.
Pub­lic hu­mil­i­a­tion, though, can on­ly go so far. So the hos­pi­tals are tak­ing a more di­rect ap­proach.
Abel­son and Thomas' sto­ry notes that the hos­pi­tals aren't say­ing ex­act­ly which drugs they plan to fo­cus on first. But they'll ei­ther con­tract out the man­u­fac­tur­ing or arrange to do it them­selves.
I'll add here that while the hos­pi­tals ap­pear to be con­cen­trat­ing en­tire­ly on the gener­ics squeeze, the same kind of al­liance could step in and do the same thing on the brand­ed side. PD-1/L1 drugs, for ex­am­ple, have been mul­ti­ply­ing quick­ly, leav­ing them vul­ner­a­ble to a non­prof­it de­vel­op­ment pro­gram that could gener­i­cize ex­pen­sive drug cat­e­gories. Drug de­vel­op­ers won't be threat­ened by the cur­rent plan in place, but any tweak­ing of the non­prof­it mod­el will be care­ful­ly scru­ti­nized.