Top 10 pipeline blowups, set­backs and sna­fus in H1 2016
Some years you have to stretch a bit to find a line­up of 10 no­table set­backs in the pipeline. In the first half of this year, I could have done one in each quar­ter and had a few left over for the dis­hon­or­able men­tion col­umn.
What we have here is a col­lec­tion of grue­some self-in­flict­ed wounds, more ev­i­dence that the home run swing looks good on pa­per and ter­ri­ble in ex­e­cu­tion and a new cat­e­go­ry: the drug that post­ed pos­i­tive da­ta but looked bad com­pared to the com­pe­ti­tion.
You can mark that last one in red; it will be back in fu­ture lists. Get­ting pos­i­tive da­ta against a place­bo or an old­er stan­dard of care is less and less like­ly to cut it. More and more con­tenders will need to be com­pared in­stant­ly against ri­vals in the pipeline. And with ex­pec­ta­tions run­ning high in fields like can­cer, more an­a­lysts (though not all) are go­ing to be mak­ing some re­al de­mands.
No doubt you'll be think­ing of oth­er set­backs that didn't make the list. And there were some doozies. J&J walked away from its an­ti-NGF pain drug ful­ranum­ab with bare­ly a nod of the head. No­var­tis' "break­through" mus­cle drug bima­grum­ab failed a key study. Aduro's com­bo failed a key test. Es­pe­ri­on was evis­cer­at­ed af­ter it told in­vestors that the FDA was chang­ing course on its tri­al de­mands.
So it goes.
Drug de­vel­op­ment is a tough field. Just ask the fol­low­ing com­pa­nies.
---
1. Clo­vis On­col­o­gy — rocile­tinib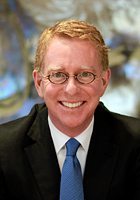 CEO Patrick Ma­haffy
Boul­der, CO
$CLVS
CEO: Patrick Ma­haffy
The prob­lem: Clo­vis On­col­o­gy billed its lead-up to the sub­mis­sion for rocile­tinib as an Olympic dive. For play­ing a di­rect role in turn­ing the dive in­to a world-class bel­ly flop, the biotech wins the top spot as H1's biggest im­plo­sion.
Clo­vis watch­ers will re­mem­ber that the com­pa­ny once played ri­val to As­traZeneca's Tagris­so (9291). But then the FDA called them out on some sus­pi­cious tu­mor re­spons­es and a slew of con­firmed hits had to be trad­ed for miss­es. Its stock col­lapsed, FDA in­sid­ers could bare­ly con­ceal their dis­taste and the com­pa­ny lost a con­sid­er­able amount of rep along with the bulk of its mar­ket cap.
Ro­ci was quick­ly buried and now no men­tion is made of it — even when the FDA's PDU­FA date rolled around June 28 with­out so much as a 2-sen­tence SEC fil­ing to mark the for­mal re­jec­tion.
Cur­rent­ly un­der in­ves­ti­ga­tion by the feds, Clo­vis is now ramp­ing up a new ef­fort to back ru­ca­parib, which finds it­self in yet an­oth­er late-stage horse race with se­ri­ous com­pe­ti­tion. Fail­ure here is not an op­tion, but it's a very re­al pos­si­bil­i­ty.
---
2. As­traZeneca — ZS-9/treme­li­mum­ab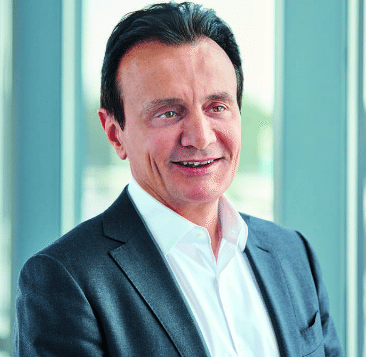 CEO Pas­cal So­ri­ot
Lon­don
$AZN
CEO: Pas­cal So­ri­ot
The prob­lems: You don't pay $2.7 bil­lion for a hy­per­kalemia drug that's await­ing reg­u­la­to­ry ac­tion at the FDA, tell every­one you're go­ing to make more than a bil­lion dol­lars a year off of it and then get hand­ed a re­jec­tion with­out hav­ing a few red faces to show for it.
As­traZeneca says it won't have to run a new tri­al for ZS-9, but it does have some ex­plain­ing to do about man­u­fac­tur­ing that was se­ri­ous enough to war­rant a CRL. As­traZeneca is a Big Phar­ma in a hur­ry, though, and caught up in a bid­ding war it bar­reled in­to a set­back.
ZS-9 is now like­ly on hold un­til around the end of the year or ear­ly 2017 as Re­lyp­sa's ri­val Veltas­sa con­tin­ues to make progress on the mar­ket. Yet to be de­cid­ed: Which of these drugs will have the most fa­vor­able safe­ty pro­file, though ZS-9 still has sev­er­al ad­vo­cates on its side.
As­traZeneca, mean­while, al­so had to ex­plain a so­lo set­back for the CT­LA-4 drug treme­li­mum last Feb­ru­ary. A top prospect at As­traZeneca, the drug failed a Phase IIb tri­al for mesothe­lioma af­ter in­ves­ti­ga­tors re­cruit­ed 571 pa­tients for the test.
---
3. Bio­Marin — dris­apersen
San Rafael, CA
$BM­RN
CEO: Jean-Jacques Bi­en­aimé
The prob­lem: Bio­Marin paid $680 mil­lion to get dris­apersen in its buy­out of Pros­en­sa. But that big gam­ble end­ed up be­ing more than a com­plete write-off.
First, the FDA re­ject­ed the drug, which had al­ready failed a Phase III in the hands of Glax­o­SmithK­line, which quick­ly washed its hands of the drug and walked away. Then the EMA said no as well, and Bio­Marin not on­ly jet­ti­soned the lead drug, the com­pa­ny deep-sixed three fol­low-up ther­a­pies it was work­ing with in Phase II.
The com­pa­ny's in­ves­ti­ga­tors couldn't get any­where with their ar­gu­ment that there was a treat­ment strat­e­gy that could help boys af­fect­ed by the lethal dis­ease. The out­side and in­side ex­perts at the FDA gave that dis­cus­sion short shrift. Now the R&D group is go­ing back to the draw­ing board as Sarep­ta pre­pares to see if it can sur­vive an at­tempt at an ac­cel­er­at­ed ap­proval.
---
4. Alk­er­mes — ALKS-5461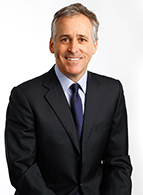 CEO Richard Pops
Dublin
$ALKS
CEO Richard Pops
The prob­lem: A few weeks be­fore the read­out on the first two stud­ies for ALKS-5461 hit in Jan­u­ary, CEO Richard Pops called it a pend­ing "seis­mic" event.
And how.
The first six months of this year was no time to dis­ap­point in­vestors grap­pling with a bear mar­ket for biotech stocks. Alk­er­mes learned that les­son the hard way when its de­pres­sion drug failed two stud­ies and the mar­ket quick­ly re­lieved it of $4 bil­lion in mar­ket cap.
The rea­son de­vel­op­ers have three or four Phase III stud­ies for a de­pres­sion drug is be­cause they are like­ly to fail. One af­ter an­oth­er has been done in by the place­bo ef­fect, but Alk­er­mes be­lieved that it had an edge with a nov­el new tri­al de­sign aimed at thwart­ing that out­come. So two down means the drug is dead, right?
Not quite. The com­pa­ny came up with some post hoc rea­sons to be­lieve they were still on to some­thing and some an­a­lysts be­lieve that a pos­i­tive read­out for the third study could yet sal­vage the sit­u­a­tion. But it's a nar­row, dan­ger­ous path to be trav­el­ing at this stage.
Alk­er­mes' stock has been mak­ing a come­back since the com­pa­ny was blast­ed, but it's been a slow climb.
---
5. In­fin­i­ty Phar­ma­ceu­ti­cals — du­velis­ib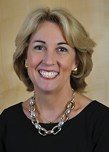 CEO Ade­lene Perkins
Cam­bridge, MA
$IN­FI
CEO Ade­lene Perkins
The prob­lem: Some­times even a sta­tis­ti­cal win can be a big los­er. Case in point: Du­velis­ib.
A few weeks ago their lead drug hit the pri­ma­ry end­point in the Phase II study for in­do­lent non-Hodgkin lym­phoma, and its part­ner Ab­b­Vie quick­ly fold­ed its tent, dis­missed their $250 mil­lion up­front part­ner­ing pay­ment and hit the streets.
It was good, but just not good enough con­sid­er­ing the com­pe­ti­tion.
In­fin­i­ty suf­fered a thump­ing on Wall Street, but af­ter back-to-back re­struc­tur­ings that cost 146 jobs (for­mer "cit­i­zen-own­ers") the com­pa­ny says it can work things out in its fa­vor. Perkins, top sci­en­tist Ju­lian Adams and every­one else still in for the ride can earn a re­ten­tion bonus for stay­ing on board. But af­ter three strikes for three top drugs, some may start to ques­tion why they still have the bat.
---
6. Celldex — Rin­te­ga rindopepimut
Hamp­ton, NJ
$CLDX
CEO: An­tho­ny Maruc­ci
Can­cer vac­cines have had a woe­ful record over the last cou­ple of years. Celldex added an­oth­er dose of dis­as­ter af­ter its try with Rin­te­ga proved so in­ef­fec­tive at treat­ing glioblas­toma the in­de­pen­dent mon­i­tors sug­gest­ed that in­ves­ti­ga­tors go ahead and pull the plug on the piv­otal study last March.
The over­all sur­vival rate ac­tu­al­ly fa­vored the con­trol arm over the drug.
This was a drug that had in­spired con­sid­er­able con­fi­dence from the Phase II, which some in­vestors thought should have been good enough to fu­el an at­tempt at an ac­cel­er­at­ed ap­proval. Some an­a­lysts were al­so let down at the time.
Celldex has sev­er­al da­ta read­outs com­ing up. It's in bad need of good news.
---
7. PTC Ther­a­peu­tics — Translar­na ataluren

CEO Stu­art Peltz
South Plain­field, NJ
$PTCT
CEO Stu­art Peltz
The prob­lem: The FDA doesn't of­ten refuse to file an ap­pli­ca­tion, but it made an ex­cep­tion for PTC.
PTC gets some cred­it for ad­mit­ting that the agency said it didn't have the da­ta need­ed for an ap­proval of Translar­na (ataluren), which pos­si­bly wasn't too sur­pris­ing as their drug had failed a mid-stage and piv­otal study for Duchenne mus­cu­lar dy­s­tro­phy.
Reg­u­la­tors have carved out a spe­cial sta­tus for ex­per­i­men­tal drugs that treat Duchenne, though. That helps ex­plain why the Eu­ro­peans gave it a con­di­tion­al ap­proval two years ago and still have done noth­ing af­ter the lat­est set­back. Even NICE is ne­go­ti­at­ing over what it will pay to cov­er the drug, while it has gath­ered sig­nif­i­cant ev­i­dence that the drug doesn't work well at all.
PTC may have thought that same reg­u­lar­i­ty gen­eros­i­ty would ex­tend to Wash­ing­ton DC. But that was wrong.
---
8. Io­n­is Phar­ma­ceu­ti­cals — IO­N­IS-TTRR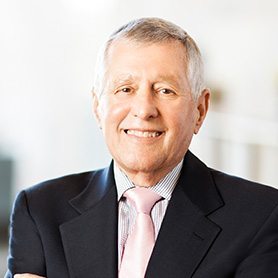 CEO Stan­ley Crooke
Carls­bad, CA
$IONS
CEO Stan­ley Crooke
The prob­lem: Io­n­is changed its name from Isis to put a lit­tle dis­tance be­tween it­self and the no­to­ri­ous ter­ror­ist group. But late­ly, it's been ter­ror­iz­ing in­vestors with a safe­ty haz­ard on its lead an­ti­sense pro­gram.
Io­n­is CEO Stan­ley Crooke took the lead role in the dra­ma, ex­plain­ing dur­ing a call with an­a­lysts in May that their drug – at high dos­es — had been linked to per­plex­ing low platelet counts in pa­tients. That caused the FDA to trig­ger a clin­i­cal hold on a pro­gram, spurring Glax­o­SmithK­line to put a planned Phase III on a back burn­er.
Rather than re­as­sure in­vestors, Crooke seemed on­ly to make mat­ters steadi­ly worse on his call, de­clin­ing to an­swer some ques­tions, such as whether any pa­tients had died. He pled for more time, but in­vestors are im­pa­tient with un­cer­tain­ty and fear.
Fur­ther com­pli­cat­ing Io­n­is' po­si­tion is its close com­pe­ti­tion with Al­ny­lam, which was boost­ed on the tra­vails of its ri­val.
---
9. Ab­b­Vie — Ro­va-T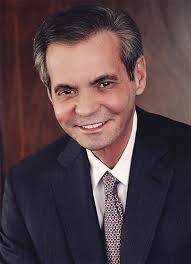 CEO Richard Gon­za­lez
North Chica­go, IL
$AB­BV
CEO: Richard Gon­za­lez
The prob­lem: Ab­b­Vie is de­vel­op­ing a rep­u­ta­tion as an undis­ci­plined buy­er. And you can put much of that down to Ro­va-T now.
Ab­b­Vie paid $5.8 bil­lion in cash to buy Stem­cen­trx, large­ly based on the promise of the lit­tle-known can­cer drug, which plays along a path­way for stem cells. And it has promised $4 bil­lion more in mile­stones.
But at AS­CO the pre­lim­i­nary da­ta for small cell lung can­cer showed a one-month sur­vival ad­van­tage over his­tor­i­cal trends, caus­ing more than a few an­a­lysts to do a dou­ble take on the drug and the deal. Ab­b­Vie can still turn this around, but the pub­lic de­but of this drug turned in­to a prat­fall.
---
10. Reg­u­lus — RG-101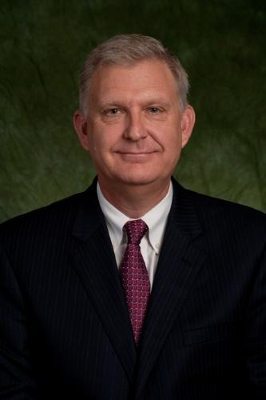 CEO Paul Grint
La Jol­la, CA
$RGLS
CEO: Paul Grint
The prob­lem: Reg­u­lus got start­ed nine years ago as a promis­ing joint ven­ture of Al­ny­lam and Io­n­is, which you passed in the num­ber eight spot on this list. Now in the lead up to its 10th an­niver­sary, the com­pa­ny is faced with a fresh clin­i­cal hold on its lead pro­gram.
The biotech's whole rea­son for be­ing cen­ters on its mi­croR­NA tech. The plat­form led it to a drug, RG-101, that is billed as a po­ten­tial one-time treat­ment for he­pati­tis C. It's al­so now been linked to two cas­es of jaun­dice, which trig­gered the hold.
The reg­u­la­to­ry ac­tion raised all sorts of thorny is­sues for the com­pa­ny, in­clud­ing why it would have a top pipeline drug in a field where sev­er­al new cures dom­i­nate the field. Even if RG-101 turns out to be a suc­cess, it would still face tough com­pe­ti­tion. (There is no tougher com­peti­tor than Gilead, which al­ways plays to win.)
He­pati­tis C is al­so a huge mar­ket with mil­lions of po­ten­tial pa­tients, of course, but that al­so means the reg­u­la­to­ry bar on safe­ty is high. And now it has to face these tra­vails with a bad­ly beat­en down stock price.
That's not a pret­ty pic­ture.