I've been remarking for some time now that the whole biopharma sector globally has grown enormously over the past few years. And thanks to the investment bankers at Torreya I can add a few numbers to put that into perspective, along with the booming role that China has played and is likely to continue to play over the next generation.
One of the charts that really leaped out at me was a look at the market valuations of the top 20 companies. In the past 6 years, says Torreya's new report out on the industry, those valuations have doubled in size, growing from about $1.45 trillion to very close to $3 trillion.
The standouts are Celgene, up 351%, and J&J, which grew by $204 billion to today's $380 billion (up about 1% since Torreya gathered the numbers). That rise alone is getting into the same ballpark as all of Roche's $232 billion. And lets keep in mind that the swelling valuations among the top 20 biopharmas have been tracking rapidly growing stock indexes as well.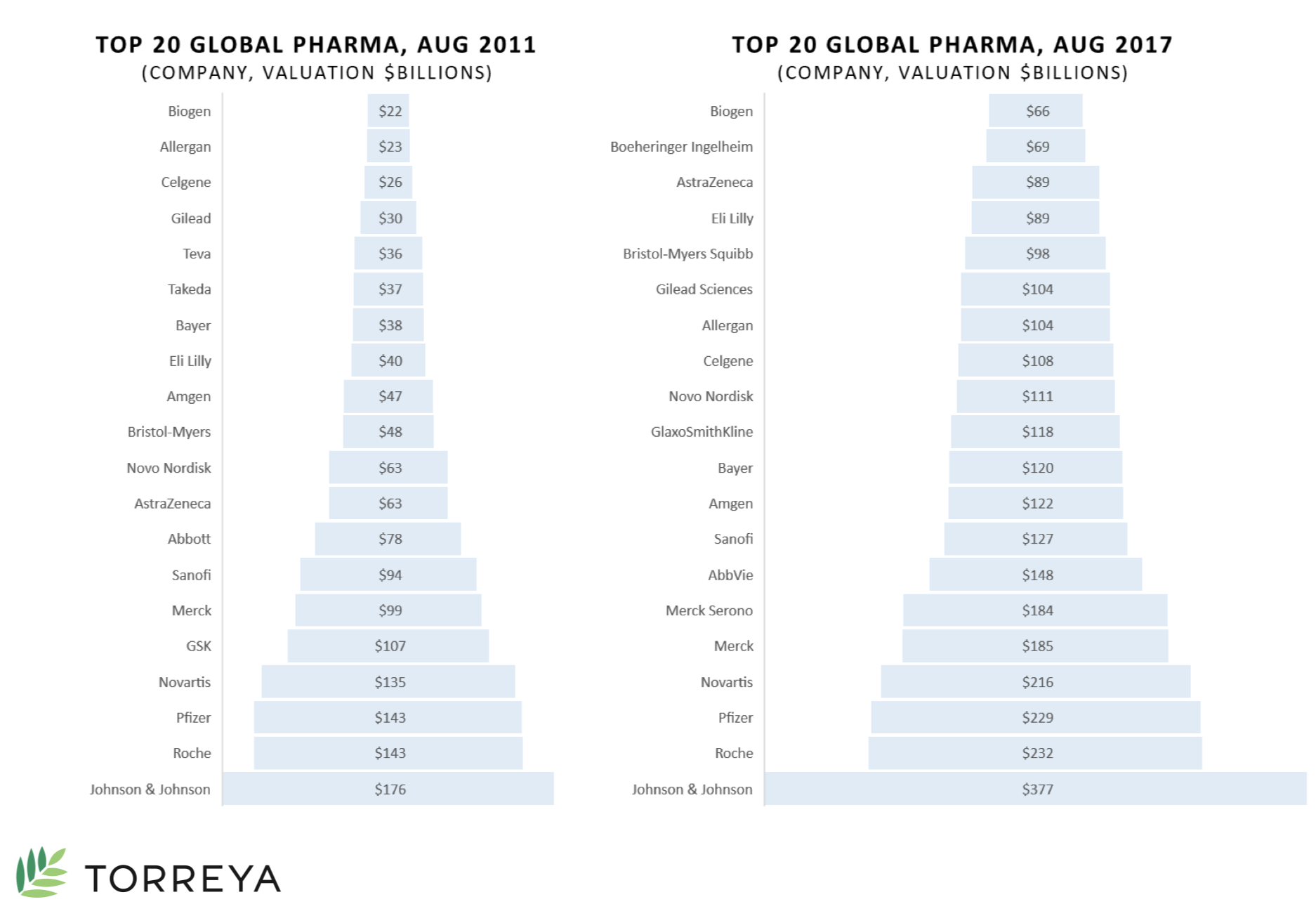 ---
This is occurring during a time in which most governments — outside the US — are more likely than ever to get aggressive about containing the cost of drugs, which helps explain why the 12 big governments in Europe spend 1.2% of GDP on drugs, compared to 2.03% in the US, where cost controls have not been put in place by the government. The US, by the way, is just a little ahead of Japan on that score, which registers 1.93% of GDP going to pharmaceuticals.
Rare diseases and oncology will remain a central focus in R&D. Torreya carved out the top 20 pure-play rare disease companies in the world and calculated they have a market value of $315 billion — which gets back to that J&J comparison to put it into perspective.
If you focus on the value of companies that spotlight rare forms of cancer, there's another $193 billion. So now you're talking around a half trillion dollars for the total.
China, meanwhile, has seen its Pharma sector boom. Over just the last 18 months, the value of the top 20 pharma companies in China grew from $450 billion to $534 billion — up 19%. And Torreya believes this is not a bubble. Over the next 50 years they expect the pharma sector in China will quadruple in size, while the US will double and major European markets will be under the 2X level.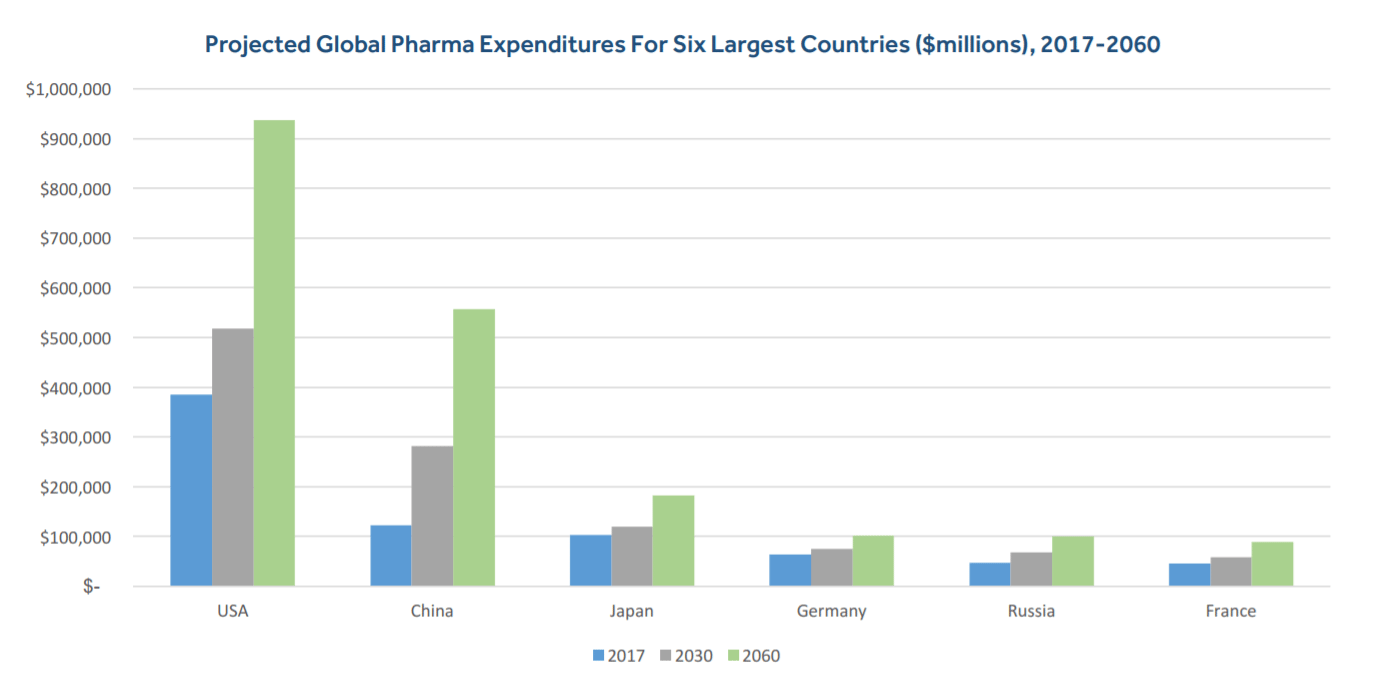 ---
The US will account for 33% of pharma revenue this year, with China weighing in at 10% and Western Europe at 22%. In 2060, Torreya's analysts believe that China will grow to 18%, edging out Western Europe at 17% though still well behind the US share of 30%.
In many respects, this century should mark China's arrival as one of the Big 3 biopharma markets. For now, though, it remains one of the most poorly understood markets in the world.
Biologics in general, and rare disease biologics in particular, will continue to be standouts for the growth companies in the industry, Torreya figures. RNA tech, gene therapies and gene editing will drive future growth while cell therapies become much more routine. And new innovations in pharma manufacturing will create more opportunities at a time that miniature implantable devices help automate the regular use of therapeutics.
---
The best place to read
Endpoints News

? In your inbox.

Comprehensive daily news report for those who discover, develop, and market drugs. Join 47,700+ biopharma pros who read Endpoints News by email every day.

Free Subscription
---
---
---