Top biotech an­a­lyst projects a gloomy out­look for Pfiz­er's JAK port­fo­lio
Many in the phar­ma world are hop­ing — bet­ter yet, ex­pect­ing — JAK in­hibitors to pro­vide one of the next big boons for the in­dus­try. Few have in­vest­ed as heav­i­ly in this area as Pfiz­er, which boasts a port­fo­lio in­clud­ing Xel­janz and at least five mid-to-late stage can­di­dates in the pipeline.
But a top Wall Street an­a­lyst is pump­ing the brakes on just how much good for­tune is in store for the Big Phar­ma.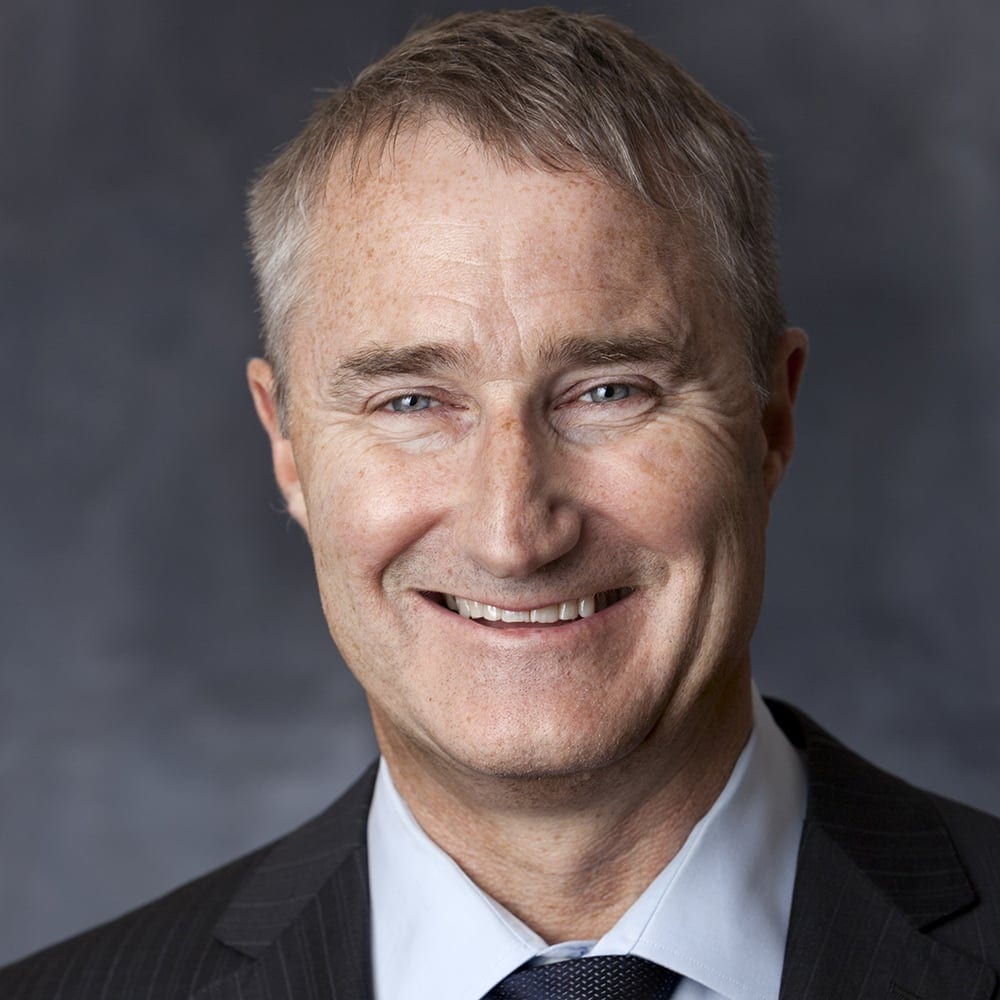 Ge­of­frey Porges
Ge­of­frey Porges of SVB Leerink, one of the mar­quee names in biotech, wrote in a let­ter to in­vestors this week that Pfiz­er is far be­hind the com­pe­ti­tion in the JAK race. Per Porges, "near­ly all in­di­ca­tions" sug­gest that Pfiz­er's can­di­dates could be beat­en to mar­ket, or by bet­ter clin­i­cal da­ta, by oth­er oral­ly ad­min­is­tered JAK chal­lengers.
"At this stage Pfiz­er's JAK op­por­tu­ni­ties ap­pear too lit­tle or too late," Porges wrote. "Based on the low ma­te­ri­al­i­ty and risks to our fore­cast, we do not see the im­munol­o­gy port­fo­lio as a sig­nif­i­cant dri­ver of Pfiz­er's stock per­for­mance in the near-term."
Porges went on to say that Pfiz­er's de­pen­dence on JAK in­hibitors and the bumpy road Xel­janz has faced in re­cent years, with black box warn­ings slapped on the en­tire JAK class by the FDA, will com­pli­cate the phar­ma's fi­nan­cials. Xel­janz is cur­rent­ly ap­proved to treat rheuma­toid arthri­tis, pso­ri­at­ic arthri­tis and ul­cer­a­tive col­i­tis, but Pfiz­er had to sus­pend tri­als on its use for atopic der­mati­tis and Crohn's dis­ease and end­ed up pulling high­er dos­es from shelves af­ter safe­ty risks arose. Porges al­so writes that giv­en the drug's slow up­take in IBD, it might quick­ly be re­placed by oth­er JAK in­hibitors in this area.
Those black box la­bels that stunt­ed Xel­janz sales will al­so es­sen­tial­ly rel­e­gate Pfiz­er's up­com­ing abroc­i­tinib to sec­ond-line AD treat­ment be­hind Re­gen­eron's Dupix­ent. Porges specif­i­cal­ly men­tions two ri­vals that could out­do Pfiz­er and fur­ther hin­der the phar­ma gi­ant's suc­cess: Ab­b­Vie's Rin­voq and Bris­tol My­ers Squibb's loom­ing TYK2 in­hibitor.
Porges said he ex­pects Rin­voq to be pre­ferred by sec­ond-line AD pa­tients due to its "sub­stan­tial­ly" high­er ef­fi­ca­cy than abroc­i­tinib in a cross-tri­al com­par­i­son. This damp­ens find­ings from oth­er tri­als that have shown promis­ing da­ta when com­par­ing abroc­i­tinib to Dupix­ent, the lead­ing first-line treat­ment for AD, Porges writes.
Pfiz­er is hop­ing abroc­i­tinib can even­tu­al­ly re­place Dupix­ent as the Re­gen­eron drug is an in­jectable, which caus­es some pa­tients to dis­con­tin­ue use, and Porges notes physi­cians may ul­ti­mate­ly choose to pre­scribe the can­di­date as they be­come more com­fort­able.
Mean­while, Bris­tol has gone all in on its up­com­ing TYK2 in­hibitor, BMS-986165, af­ter sell­ing off its high­ly suc­cess­ful pso­ri­a­sis drug Ote­zla when the com­pa­ny merged with Cel­gene. The can­di­date has shown "more than dou­ble the ef­fi­ca­cy" of Ote­zla with com­pa­ra­ble safe­ty in tests pub­lished by the phar­ma, Porges writes, and Phase III re­sults are ex­pect­ed in late 2020. This would ef­fec­tive­ly place Pfiz­er's TYK2 pso­ri­a­sis can­di­date, cur­rent­ly in Phase II clin­i­cal tri­als, "rough­ly two years" be­hind Bris­tol's.
Per Porges' most op­ti­mistic fore­cast, over­all sales of JAK in­hibitors are es­ti­mat­ed to grow from $2.7 bil­lion in 2019 to $19.3 bil­lion by the end of 2024. But giv­en the cur­rent po­si­tion of Xel­janz, the black box FDA warn­ing and heavy com­pe­ti­tion, Pfiz­er "might on­ly get a small share" if such growth ma­te­ri­al­izes.
"Com­pared to oth­er large cap com­pa­nies in our cov­er­age uni­verse, we see more op­por­tu­ni­ty else­where," Porges wrote. "At best we ex­pect the op­er­at­ing mar­gin to be flat from 2020, and this means our EPS es­ti­mates are al­so be­low con­sen­sus by 15 to 20 per­cent be­yond 2020."