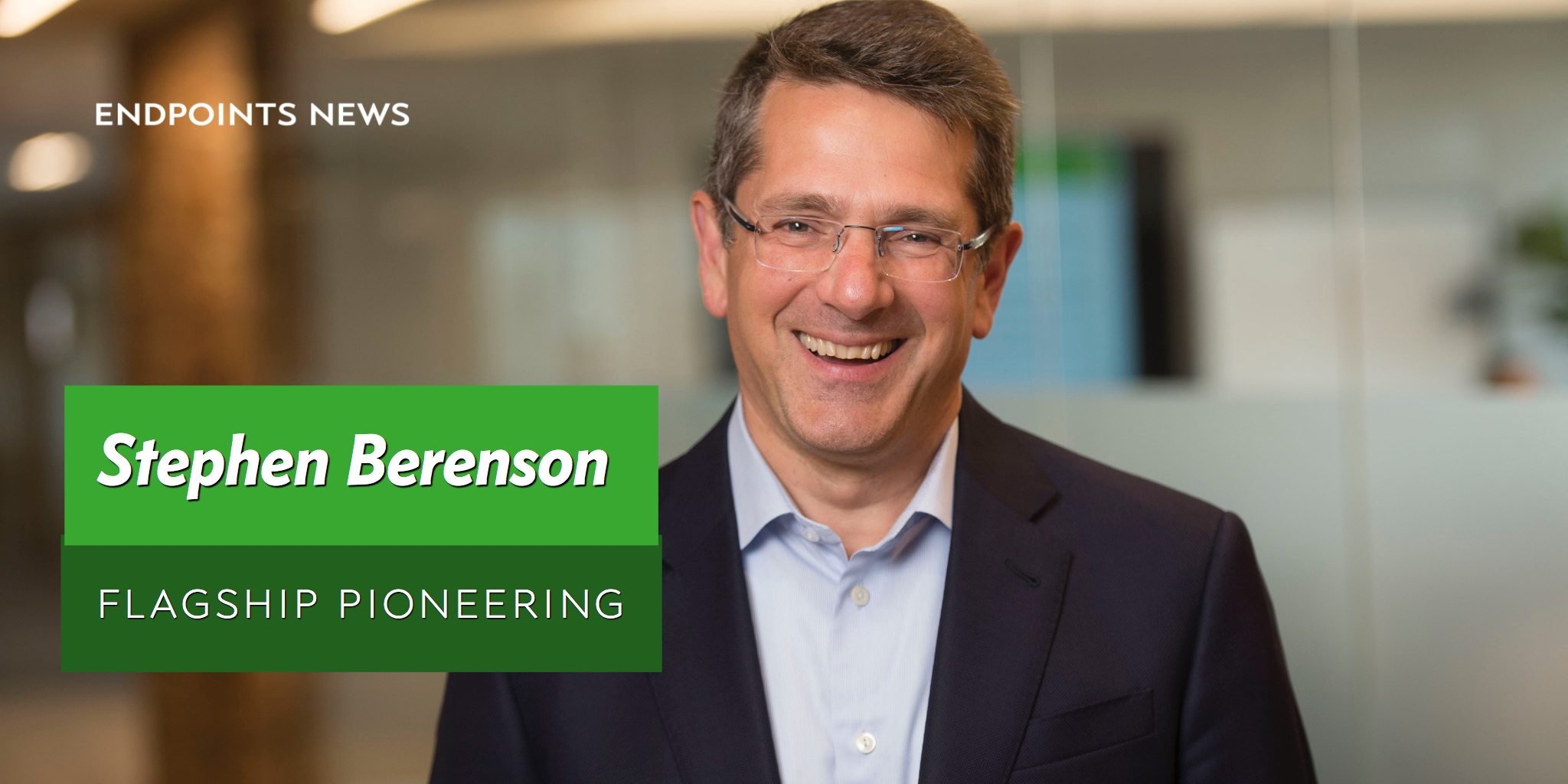 Top JP­Mor­gan in­vest­ment banker brings his tal­ents — and con­nec­tions — to the biotech start­up crew on board Flag­ship
Stephen Beren­son had a 33-year run at JP­Mor­gan be­fore he stepped out as vice chair­man of in­vest­ment bank­ing at the be­gin­ning of the year. By his own ac­count, the 57-year-old had tak­en any num­ber of com­pa­nies pub­lic, worked any num­ber of M&A deals.
But he want­ed to do "some­thing com­plete­ly new and com­plete­ly trans­for­ma­tive."
So to­day you can wel­come him to the biotech world.
Beren­son is Noubar Afeyan's lat­est top re­cruit at Flag­ship Pi­o­neer­ing, the start­up ven­ture group that likes to launch 7 or 8 or 9 new plat­form com­pa­nies a year, all of which are look­ing to do some­thing new and com­plete­ly trans­for­ma­tive in biotech.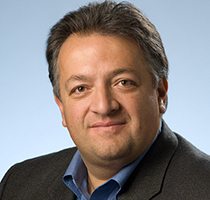 Flag­ship founder and CEO Noubar Afeyan
The new ex­ec­u­tive part­ner at Flag­ship joins a list of re­cent se­nior part­ner picks with decades of ex­pe­ri­ence: David Ep­stein, the se­nior No­var­tis phar­ma ex­ec who took the first ex­ec­u­tive part­ner po­si­tion at Flag­ship in Jan­u­ary; se­nior part­ner Jim Gilbert joined last year af­ter stints at Bain and Boston Sci­en­tif­ic; and Michael Rosen­blatt, Mer­ck's chief med­ical of­fi­cer, joined up a year ago as CMO.
"There's a the­o­ry out there," says Beren­son, "that biotech­nol­o­gy will be to this cen­tu­ry what in­for­ma­tion tech­nol­o­gy was to the last cen­tu­ry. Flag­ship is at the epi­cen­ter of so many fas­ci­nat­ing things."
These things in­clude mes­sen­ger RNA at biotech uni­corn Mod­er­na and new can­cer meds at Agios.
And that all sounds like "tremen­dous fun" to Beren­son, who as the new ex­ec­u­tive part­ner will now start tak­ing a lead role in the art of cap­i­tal for­ma­tion, biotech style — for Flag­ship as well as its grow­ing list of port­fo­lio biotechs, where you can ex­pect him to start tak­ing board roles and men­tor­ing start­up CEOs.
"What's in­trigu­ing is how do we take this ecosys­tem with 7 to 9 projects a year and have it be a 10-, 20-, 30-year in­sti­tu­tion," Afeyan tells me. Get­ting some­one with Beren­son's ex­pe­ri­ence in the tech in­dus­try fits right in­to that, giv­en the way Flag­ship op­er­ates.
In 80% of the com­pa­nies spawned by Flag­ship, in­clud­ing 35 they're work­ing with now, adds Afeyan, "we are founders or co-founders and we are de­ploy­ing the first $40 to $50 mil­lion of cap­i­tal. Our role is not buy­ing and sell­ing shares. We own the shares, large­ly cap­i­tal­iz­ing these com­pa­nies like J&J cap­i­tal­izes di­vi­sions, or Mer­ck cap­i­tal­izes a new pro­gram. The re­la­tion­ship doesn't stay at a board­room lev­el. It fits a long-term part­ner­ship, to help them grow and reach their po­ten­tial."
That's why he's been adding these vet­er­ans from fi­nance and Big Phar­ma, with a dif­fer­ent set of skills and a long-term view of things. When I first queried Afeyan, I not­ed that this didn't look like your typ­i­cal new ven­ture part­ner hire. His re­sponse:
"Very lit­tle of what we do is what any VC would do or does."
Afeyan isn't just pi­o­neer­ing. He's al­so set­tling new ter­ri­to­ry for what he al­ways hopes will be the long haul. He wants Flag­ship to be a play­er for decades to come, fos­tered by pro­fes­sion­als who have spent decades to get to the top of their pro­fes­sions.