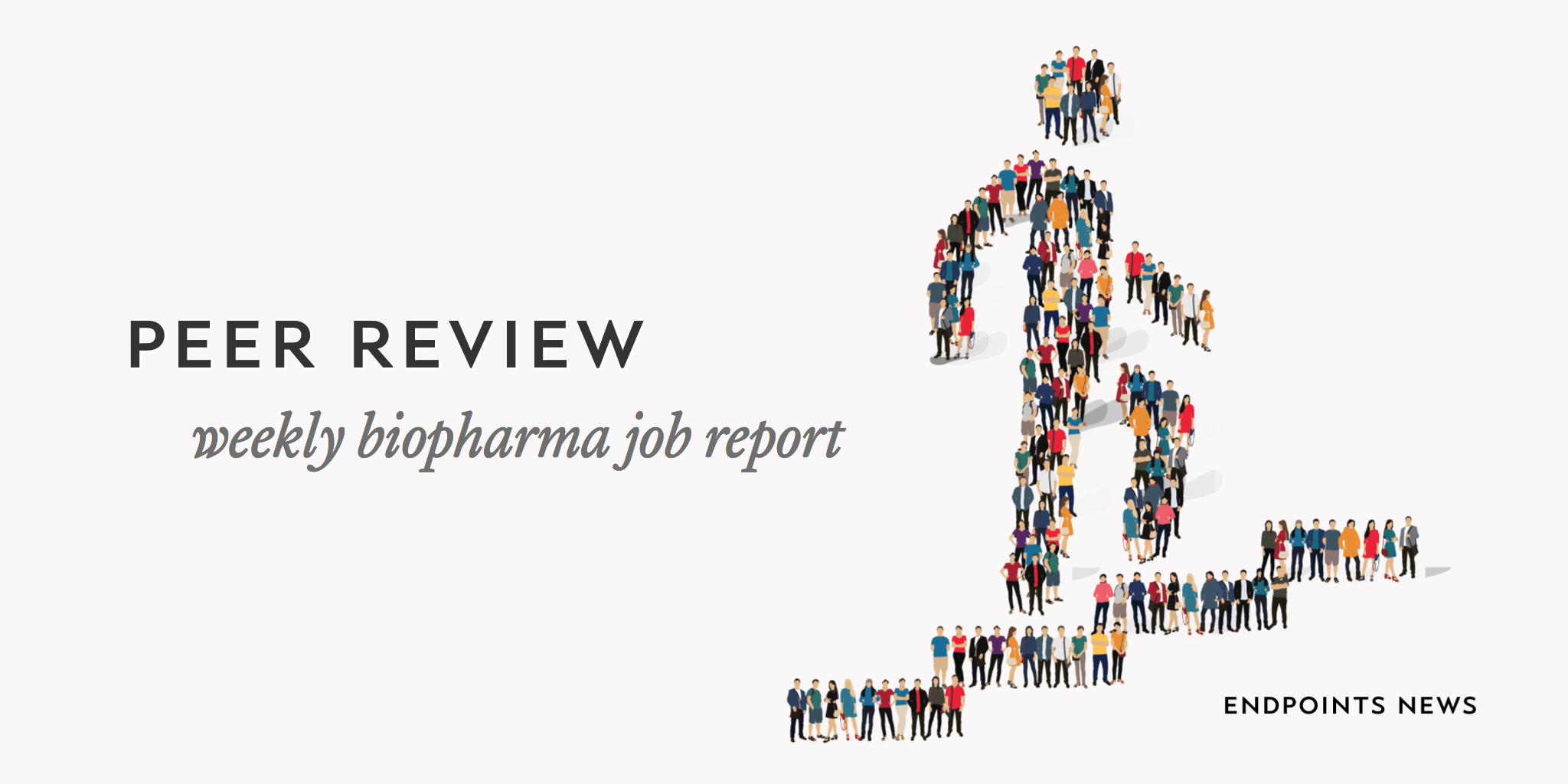 Top sci­en­tist Thor Voigt vaults to CMO role at Boehringer In­gel­heim; Cel­gene's Scott Smith tapped as pres­i­dent at BioAt­la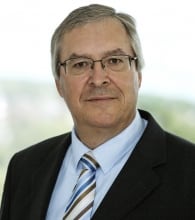 Thor Voigt
→ Boehringer In­gel­heim has pro­mot­ed one of its top sci­en­tists to the chief med­ical of­fi­cer's job, giv­ing Thor Voigt a big voice in the com­pa­ny as it grows its R&D or­ga­ni­za­tion.
The pri­vate Ger­man com­pa­ny put out the word at the be­gin­ning of the week that Voigt will be tak­ing the place of Christo­pher Cor­si­co, who is leav­ing the bio­phar­ma com­pa­ny af­ter 20 years. Voigt has been a staffer for 26 years.
The change­up comes as Boehringer fol­lows through with an am­bi­tious ex­pan­sion of R&D af­ter pledg­ing to get 15 new drugs to an ap­proval over the next 7 years — a con­sid­er­able chal­lenge for any com­pa­ny in drug de­vel­op­ment.
Boehringer has about 8,000 staffers in its re­search group, and ear­li­er this week snapped up an up­start in the on­colyt­ic virus are­na with their $244 mil­lion deal to ac­quire Vi­raTher­a­peu­tics.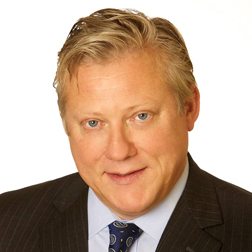 Scott Smith
→ Scott Smith has emerged just as sud­den­ly as he was oust­ed at Cel­gene. The for­mer biotech COO has joined San Diego-based BioAt­la as pres­i­dent, claim­ing a num­ber of re­spon­si­bil­i­ties in "busi­ness de­vel­op­ment and part­ner­ing ac­tiv­i­ties, new prod­uct de­vel­op­ment and ex­e­cu­tion" of plans to ad­vance the com­pa­ny's con­di­tion­al­ly ac­tive bi­o­log­ic an­ti­body plat­form world­wide.
→ Der­ma­tol­ogy spe­cial­ist Bio­Phar­mX $BP­MX has tapped David Tier­ney as CEO to shep­herd its ac­ne treat­ment in­to Phase III. Tier­ney — chief ex­ec­u­tive at Icon Bio­science un­til its re­cent merg­er with Eye­Point Phar­ma — suc­ceeds co-founder An­ja Kram­mer, who will keep her ti­tles of pres­i­dent and cor­po­rate sec­re­tary.
→ An­drew Cheng spent close to 20 years at Gilead, end­ing as its chief med­ical of­fi­cer af­ter play­ing a key role in de­vel­op­ing a string of block­busters. Now, af­ter mak­ing a re­cent ex­it at Gilead in an ex­o­dus of top ex­ecs, he's sur­faced at the helm of an up­start biotech with plans to play a dis­rup­tive role in the bur­geon­ing NASH field. Cheng is the new CEO of Akero Ther­a­peu­tics, and his re­cruit­ment was im­por­tant enough for the still-small com­pa­ny to de­cide to switch its head­quar­ters from the hot hub in Cam­bridge, MA to trendy San Fran­cis­co. And start­up CEO Jonathon Young will now switch to the COO's job.
→ Sanofi and Bay­er are swap­ping out two top ex­ecs, trig­ger­ing a re­or­ga­ni­za­tion at the French phar­ma com­pa­ny that will al­low for a clos­er fo­cus on Chi­na. Ste­fan Oel­rich is leav­ing his job at Sanofi as head of the di­a­betes and car­dio op­er­a­tion, head­ed back to Bay­er as the new chief of its phar­ma group, where he be­gan his ca­reer. Sanofi, mean­while, re­cruit­ed Bay­er's Di­eter Weinand — who Oel­rich is re­plac­ing — and as­signed him to the of­fice in Bridge­wa­ter, NJ, where he'll run a new pri­ma­ry care unit that com­bines di­a­betes/car­dio and their "Es­tab­lished Prod­ucts" group.
Sanofi is al­so carv­ing out a new group called "Chi­na and emerg­ing mar­kets" and as­sign­ing it to Olivi­er Charmeil, who will be in charge. Chi­na has grown swift­ly in­to Sanofi's sec­ond largest mar­ket, and they want to add an em­pha­sis here.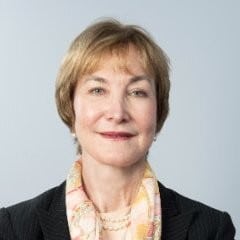 Ju­lia Gre­go­ry
→ Ju­lia Gre­go­ry is the new ex­ec­u­tive chair at Cavion, the start­up backed by Eli Lil­ly and No­var­tis to cre­ate ther­a­pies for rare neu­ro­log­i­cal dis­eases by mod­u­lat­ing the T-type cal­ci­um chan­nel. A sea­soned biotech board di­rec­tor, Gre­go­ry had served as CEO of Five Prime, EVP at Con­tra­Fect and CFO at Lex­i­con be­fore mak­ing a move to con­sult­ing.
→ Ex­pe­ri­enced com­mer­cial ex­ec Paul Firu­ta has jumped ship from uniQure to be­come COO of Achillion. In ad­di­tion to prep­ping the biotech's com­ple­ment fac­tor D pro­grams for Phase III reg­is­tra­tional tri­als, he will have a key role in the po­ten­tial launch of these rare dis­ease drugs — some­thing he's had plen­ty of prac­tice in. Firu­ta is the sec­ond C-suite mem­ber Achillion CEO Joseph Tru­itt has poached from uniQure, join­ing CMO Steven Ze­lenkofske.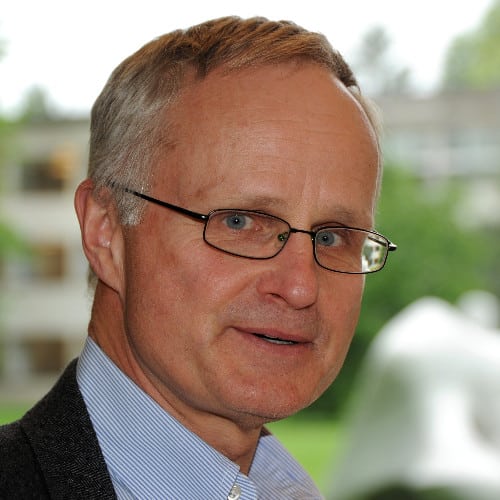 Pavel Pisa
→ Cam­bridge, UK-based Crescen­do Bi­o­log­ics has re­cruit­ed Roche vet Pavel Pisa to over­see its pipeline of T cell en­hanc­ing ther­a­pies. As the for­mer head of trans­la­tion­al med­i­cine at the phar­ma gi­ant, Pisa reg­u­lar­ly han­dled first-in-hu­man stud­ies and had a front-row seat to their ear­ly ef­forts in im­munother­a­py — check­ing all the box­es for Crescen­do ex­ecs keen on push­ing their on­col­o­gy pro­grams in­to the clin­ic.
→ Detlev Bin­iszkiewicz and Scott Chap­pel met at Sur­face On­col­o­gy, steer­ing the im­muno-on­col­o­gy up­start to­geth­er through a slate of pre­clin­i­cal pro­grams and a re­cent IPO. The ex­pe­ri­ence bring­ing an idea to life cap­ti­vat­ed both Bin­iszkiewicz — a Big Phar­ma vet — and Chap­pel, who held a streak of biotech ex­ec roles be­fore co-found­ing Sur­face. As the At­las-backed biotech got on track for hu­man stud­ies, both be­gan itch­ing to do it again. Now, af­ter a brief spell apart, they are back in the same of­fice as part of a larg­er team of "en­tre­pre­neur­ial en­gines" at MPM Cap­i­tal, scout­ing new in­vest­ment op­por­tu­ni­ties and tak­ing op­er­a­tional roles in biotechs ven­tures.
→ In an ef­fort to es­tab­lish a big­ger pres­ence in Asia, France's Pox­el has formed a Japan­ese sub­sidiary and poached a vet­er­an ex­ec from Janssen to run the op­er­a­tion. Takashi Kaneko, a vet­er­an staffer of multi­na­tion­al phar­ma com­pa­nies in Japan, will serve as pres­i­dent of Pox­el KK with the ad­di­tion­al ti­tle se­nior vice pres­i­dent, med­ical. He will dive right in­to Pox­el's on­go­ing clin­i­cal and mar­ket ac­cess plans for di­a­betes drug imeglim­in, work­ing close­ly with new part­ners at Sum­it­o­mo Dainip­pon.
→ Medi­vir $MVIR has ap­point­ed Lin­da Basse as CMO, hand­ing her the reins over a broad port­fo­lio of can­cer drugs. Be­fore join­ing the Stock­holm-based biotech, Basse has served as med­ical di­rec­tor at Den­mark's Zealand Phar­ma and Gen­mab.
→ On a hunt for phar­ma com­pa­nies in­ter­est­ed in its drug de­liv­ery tech, Travec­ta Ther­a­peu­tics has en­list­ed Dou­glas Hicks for some deal­mak­ing ex­per­tise. As chief busi­ness of­fi­cer, Hicks will help de­vise the cor­po­rate strat­e­gy and scout part­ner­ships where Travec­ta's plat­form, which en­ables trans­port of small mol­e­cules across the blood-brain bar­ri­er and blood-reti­na bar­ri­er, can come in­to play. Most re­cent­ly, he was in charge of the BD de­part­ment of the con­tract de­vel­op­ment and man­u­fac­tur­ing com­pa­ny iBio.
→ As Idera Phar­ma $IDRA con­sol­i­dates all of its op­er­a­tions in Ex­ton, PA, long­time CFO Louis Ar­cu­di will not be mov­ing with the rest of the team. His res­ig­na­tion will lead to the pro­mo­tion of John Kir­by, cur­rent­ly VP of fi­nance and pre­vi­ous­ly VP of ac­count­ing. That's not all: Idera has hired Bryant Lim as gen­er­al coun­sel, SVP and sec­re­tary of the board of di­rec­tors. Lim's re­cent stint at IDO drug de­vel­op­er In­cyte, com­bined with his pre­vi­ous ex­pe­ri­ence with Vi­roPhar­ma's piv­ot to com­mer­cial­iza­tion, con­vinced Idera ex­ecs that he is an ide­al ex­ec to have on their side while they look to get an OK on tilso­tolimod.
→ Fol­low­ing a dec­o­rat­ed ca­reer that spanned gigs at Astel­las, Onyx, Genen­tech, Eli Lil­ly and most re­cent­ly Aege­ri­on, Jef­frey Bloss has land­ed his lat­est job at Tarve­da Ther­a­peu­tics. The CMO's ap­point­ment comes on the heels of an­nounce­ments that Tarve­da is start­ing mid-stage stud­ies for two of its minia­ture drug con­ju­gates dubbed Pen­tarins. He will be work­ing with two oth­er new hires: Steven Ham­burg­er, VP of reg­u­la­to­ry af­fairs, and Lau­ra Mei, VP of clin­i­cal op­er­a­tions.
→ David Grys­ka is set to re­tire from In­cyte $IN­CY at the end of this year, trig­ger­ing a search for a new CFO.
→ Roy Baynes — Mer­ck's CMO and of­ten the face for its Keytru­da fran­chise — has joined the board of Atara Bio­ther­a­peu­tics, which re­cent­ly inked an­oth­er col­lab­o­ra­tion deal with a star in­ves­ti­ga­tor at Memo­r­i­al Sloan Ket­ter­ing to beef up its pipeline of off-the-shelf T cell im­munother­a­pies.