Top sci­en­tists and BD ex­ecs craft Cul­li­nan, a $150 mil­lion R&D port­fo­lio shop fo­cused on can­cer
Close to six years ago, then Am­gen R&D chief Roger Perl­mut­ter told me he had been "car­ry­ing a torch for (CSO) Patrick Baeuer­le at Mi­cromet for a long time." That ad­mi­ra­tion ex­plains why Perl­mut­ter was will­ing to pay more than a bil­lion dol­lars to buy Mi­cromet — where Baeuer­le was R&D chief — which even­tu­al­ly de­liv­ered the pi­o­neer­ing Blin­cy­to to the mar­ket.
Af­ter a stint at Am­gen, biotech be­ing the kind of project-fo­cused in­dus­try it's be­come, Baeuer­le be­came a VC at MPM and a start­up mae­stro. And to­day he's hav­ing a com­ing out par­ty for Cul­li­nan On­col­o­gy, an in­tense­ly project-ori­ent­ed biotech bankrolled with $150 mil­lion to set up a port­fo­lio of can­cer drugs to de­vel­op.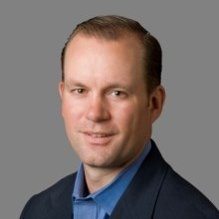 Owen Hugh­es
"It's a hy­brid; a fund and an op­er­at­ing com­pa­ny," says Owen Hugh­es, the CEO of Cul­li­nan and a man­ag­ing di­rec­tor of MPM Cap­i­tal, which set the com­pa­ny up. The $150 mil­lion round was co-led by UBS On­col­o­gy Im­pact Fund (OIF) man­aged by MPM and F2 Ven­tures.
Hugh­es knows a thing or two about rais­ing mon­ey. He jumped to this new ven­ture from the biotech uni­corn Intar­cia, where he was un­til re­cent­ly head of cor­po­rate de­vel­op­ment dur­ing a stretch in which the com­pa­ny raised $1.8 bil­lion. That gave him time to re­fine a "the­o­ry of mod­ern port­fo­lio the­o­ry rel­a­tive to any sci­en­tif­ic plat­form."
Cul­li­nan's strat­e­gy is to gath­er to­geth­er large­ly ear­ly-stage can­cer drug as­sets — ei­ther from Baeuer­le's mind or oth­er sources, such as acad­e­mia or plat­form com­pa­nies — and build up a set of 8 to 10 pro­grams that will be held un­der the um­brel­la group. The team will be charged with the re­search work, de­vel­op­ing these drugs through proof-of-con­cept or in­to Phase II, at which time they can start do­ing some deals and gen­er­at­ing re­turns for the lim­it­ed part­ners.
There are no wet labs at the Cam­bridge, MA-based biotech. Much of the de­vel­op­ment work is be­ing out­sourced. Costs con­tained. Re­turns max­i­mized and risk dis­trib­uted.
"We have no in­ten­tions to com­mer­cial­ize any of the as­sets," says Hugh­es.
"We've looked at every biotech com­pa­ny in the last 15 years," he adds. "There's a huge chasm (un­der the Gilead lev­el) be­tween the haves and have nots." Mar­gins are typ­i­cal­ly low, he says, with com­pa­nies in­vest­ing back in­to R&D.
Hugh­es thinks he and the small, 10-mem­ber team at Cul­li­nan can change those dy­nam­ics.
He and Baeuer­le have some well known tal­ent in their cor­ner.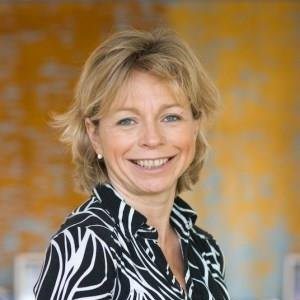 Corinne Sav­ill
Brig­gs Mor­ri­son, the for­mer CMO at As­traZeneca and cur­rent CEO at Syn­dax, is a clin­i­cal ad­vis­er. Leigh Za­wel, yet an­oth­er se­nior re­searcher to come out of Big Phar­ma af­ter his most re­cent stint run­ning Cen­ters for Ther­a­peu­tic In­no­va­tion for Pfiz­er, is on board. Corinne Sav­ill jumped in from her job as head of BD and li­cens­ing for No­var­tis.
And Hugh­es plans to re­cruit one per­son to run each of the in-house pro­grams.
Cul­li­nan al­ready has three pro­grams, two from Baeuer­le and one from acad­e­mia, which he isn't quite ready to dis­cuss in any de­tail. Each of these drugs they take on could cost $25 mil­lion to $30 mil­lion to get ready for the next deal.