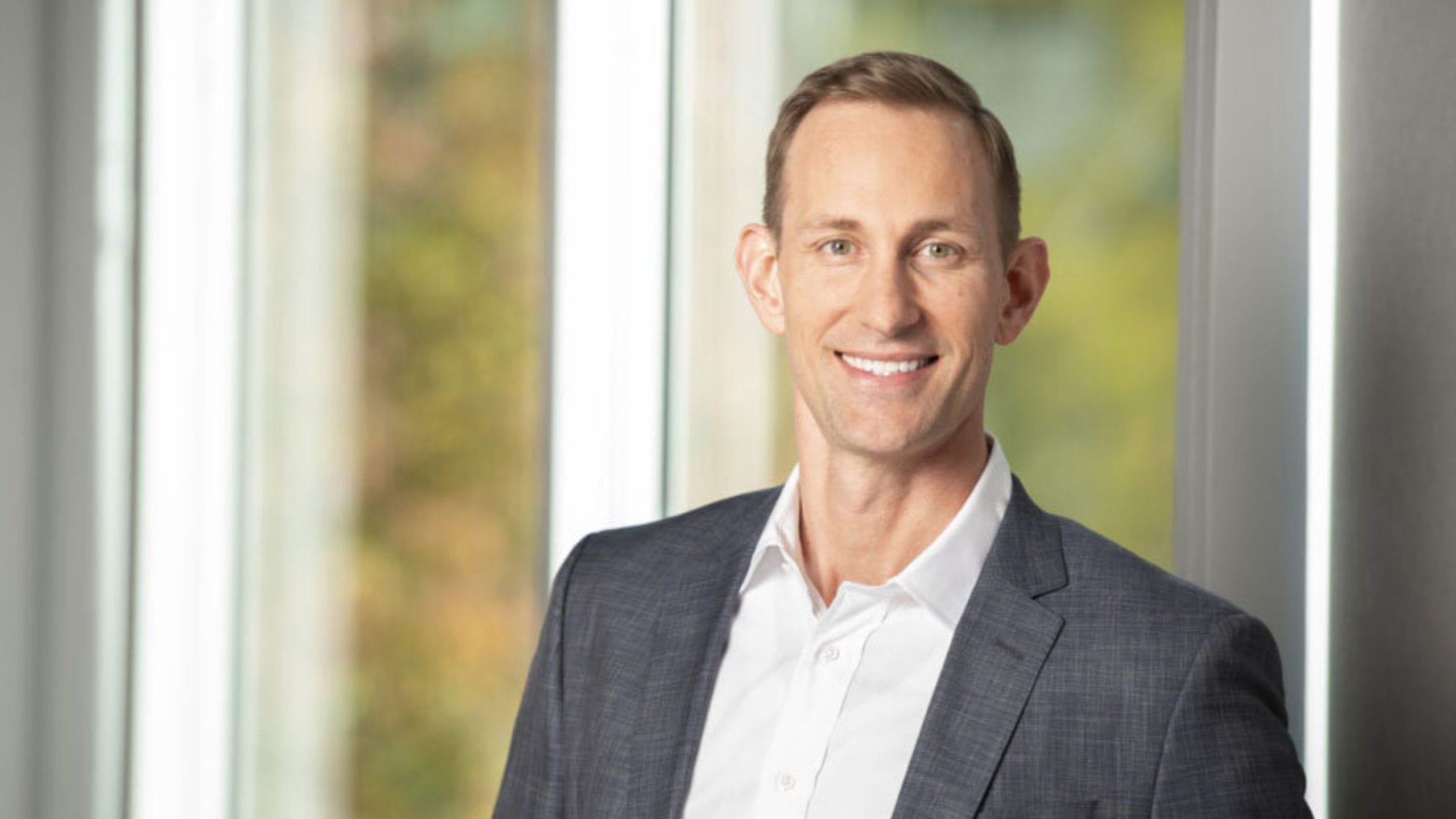 Eric Dube, Travere Therapeutics CEO
Tra­vere fails to con­vince reg­u­la­tors to con­sid­er ac­cel­er­at­ed ap­proval for a rare kid­ney dis­ease — again
As the old say­ing goes, 'If at first you don't suc­ceed, try, try again.' The ori­gin of this mantra is dis­put­ed but has been wide­ly at­trib­uted to Robert the Bruce, the first king of Scot­land, as he and his army did bat­tle with in­vad­ing Eng­lish forces in the ear­ly 14th cen­tu­ry.
But what hap­pens if you try a sec­ond time and again don't suc­ceed?
Tra­vere Ther­a­peu­tics will be ask­ing it­self that ques­tion af­ter a sec­ond at­tempt to gun for ac­cel­er­at­ed ap­proval was re­ject­ed by the FDA, the com­pa­ny an­nounced Wednes­day af­ter­noon. The for­mer Mar­tin Shkre­li biotech had at­tempt­ed to push through its lead drug, sparsen­tan, to a speedy OK in a rare kid­ney dis­ease, but reg­u­la­tors pre­fer the more me­thod­i­cal, full ap­proval route.
The way Tra­vere tells it, in­ter­im da­ta from its Phase III DU­PLEX study and re­cent ad­di­tion­al eGFR da­ta do not meet the FDA's "thresh­old to sup­port an ap­pli­ca­tion for ac­cel­er­at­ed ap­proval in FS­GS," per a press re­lease. Reg­u­la­tors re­main open to ap­prov­ing sparsen­tan based on the DU­PLEX tri­al once it's com­plete, the biotech added, rec­om­mend­ing the com­pa­ny "pur­sue tra­di­tion­al ap­proval based on two-year eGFR slope."
An­a­lysts had been look­ing for an up­date here ahead of Tra­vere's sec­ond quar­ter earn­ings re­port, which will take place Thurs­day morn­ing. Wednes­day's out­come had been fore­cast un­der a po­ten­tial "bear case" sce­nario by Jef­feries' Mau­ry Ray­croft last month.
But in­vestors didn't ap­pear as con­cerned as Ray­croft, who had pre­dict­ed a rough­ly 30% stock drop should this up­date come through. While Tra­vere shares $TVTX did fall post-mar­ket, they on­ly dropped about 10% and re­mained there be­fore Thurs­day's open­ing bell.
Tra­vere is de­vel­op­ing sparsen­tan to treat fo­cal seg­men­tal glomeru­loscle­ro­sis (FS­GS), a rare kid­ney dis­ease where scar tis­sue builds up on the kid­ney's fil­ters and af­fects pa­tients' abil­i­ty to re­move waste from their blood. In Feb­ru­ary 2021, Tra­vere read out a pos­i­tive, in­ter­im Phase III analy­sis and pledged to win the first ac­cel­er­at­ed ap­proval for FS­GS.
But that May, US reg­u­la­tors re­ject­ed the com­pa­ny's ac­cel­er­at­ed ap­proval pitch say­ing da­ta from the in­ter­im read­out "would not be ad­e­quate" to sup­port a quick OK. At the time, Tra­vere had hoped ad­di­tion­al eGFR da­ta could per­suade the agency to re­con­sid­er, but that did not turn out to be the case.
In­stead, Tra­vere will now pur­sue the tra­di­tion­al ap­proval af­ter the DU­PLEX study reads out full da­ta, ex­pect­ed in the first half of next year. If every­thing turns out pos­i­tive, it could lead to an NDA fil­ing by the end of 2023, Tra­vere says.
"While we are dis­ap­point­ed that we will not be fil­ing for ac­cel­er­at­ed ap­proval of sparsen­tan in FS­GS, the eGFR da­ta in the DU­PLEX Study have con­tin­ued to progress in a man­ner con­sis­tent with the pro­file of sparsen­tan and we re­main con­fi­dent that the study can sup­port an ap­pli­ca­tion for full ap­proval in FS­GS next year," CEO Er­ic Dube said in a state­ment.
Else­where, the com­pa­ny's pitch for sparsen­tan in IgA nephropa­thy re­mains on track, Tra­vere added Wednes­day, with a PDU­FA date on track for Nov. 17. The biotech man­aged to pur­sue ac­cel­er­at­ed ap­proval in this in­di­ca­tion, and af­ter a re­cent FDA meet­ing, ex­ecs say no ad­vi­so­ry com­mit­tee is cur­rent­ly planned.