Treve­na forges plan to take once-re­ject­ed opi­oid across fin­ish line, af­ter 'pro­duc­tive' FDA meet­ing
Tiny Treve­na may have a new lease on life for its con­tro­ver­sial opi­oid painkiller — re­ject­ed by the FDA last No­vem­ber cit­ing the dearth of drug safe­ty da­ta — fol­low­ing a scathing in­ter­nal staff cri­tique and lop­sided ex­pert pan­el re­view.
The com­pa­ny's shares $TRVN swelled near­ly 120% on Mon­day af­ter Treve­na said the agency had agreed that the drug's ex­ist­ing safe­ty data­base would suf­fice for a par­tic­u­lar dose of the drug — help­ing forge a path for­ward for the biotech to re­sub­mit its mar­ket­ing ap­pli­ca­tion.
The IV in­jec­tion, oliceri­dine, was de­vel­oped to help adult pa­tients man­age mod­er­ate to se­vere acute pain. It is de­signed to in­duce a sim­i­lar anal­gesic ef­fect as mor­phine, but work faster and re­duce the messy side ef­fects of se­da­tion, res­pi­ra­to­ry de­pres­sion and slow­ing gas­troin­testi­nal motil­i­ty. But mixed tri­al re­sults and gaps in safe­ty da­ta in­clud­ing QT in­ter­val da­ta — the time the heart mus­cle takes to recharge be­tween beats — prompt­ed the reg­u­la­tor to even­tu­al­ly re­ject the opi­oid in ear­ly No­vem­ber. At the time, the agency asked for a big­ger safe­ty data­base for the drug, as well as "cer­tain ad­di­tion­al non­clin­i­cal da­ta and val­i­da­tion re­ports".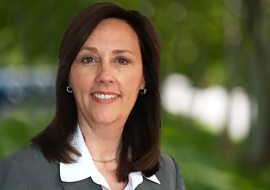 Car­rie Bour­dow
On Mon­day, Treve­na said its cur­rent safe­ty da­ta would sup­port la­bel­ing at a max­i­mum dai­ly dose of 27 mg, and that the FDA had agreed that the com­pa­ny con­duct a study (in­clud­ing place­bo- and pos­i­tive-con­trol arms) in healthy vol­un­teers to amass the re­quest­ed QT in­ter­val da­ta.
The Chester­brook, Penn­syl­va­nia-based drug de­vel­op­er in­tends to sub­mit a pro­to­col and analy­sis plan to the FDA short­ly and, up­on re­ceipt of reg­u­la­to­ry feed­back, ex­pects to ini­ti­ate the study in the first half of 2019. The com­pa­ny added it does not need any more ef­fi­ca­cy da­ta to re­sub­mit its mar­ket­ing ap­pli­ca­tion for the drug, but did not pro­vide any de­tails on when that re­sub­mis­sion could be ex­pect­ed.
CEO Car­rie Bour­dow said she was "en­cour­aged by the pro­duc­tive dis­cus­sion" with the FDA in a state­ment.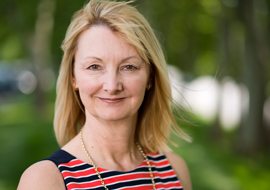 Max­ine Gowen
Back in 2016, un­der the be­hest of CEO Max­ine Gowen, Treve­na had sug­gest­ed an end-of-Phase II meet­ing with the FDA had cul­mi­nat­ed in a gen­er­al agree­ment about the Phase III de­sign for oliceri­dine, and that Gowen was "very pleased" with the dis­cus­sion. But it was on­ly last year that it was re­vealed that the FDA had in fact in­di­cat­ed oth­er­wise — the agency had dis­agreed with pro­posed dos­ing and the pri­ma­ry end­point in the late-stage pro­gram. This rev­e­la­tion prompt­ed at­tor­neys at Bern­stein Lieb­hard to ac­cuse Treve­na ex­ecs, par­tic­u­lar­ly for­mer CEO Max­ine Gowen, of mis­lead­ing in­vestors for rough­ly two years.
FDA pol­i­cy dic­tates it must not re­lease any in­for­ma­tion re­lat­ed to dis­cus­sions with drug spon­sors un­til a drug is up for re­view. Com­mis­sion­er Scott Got­tlieb had ini­tial­ly made promis­es to arm the agency to re­veal more in­for­ma­tion, for in­stance the reg­u­la­tor's rea­son­ing be­hind is­sued CRLs, but that has not come to fruition.
Mean­while, the FDA's ap­proval of an­oth­er opi­oid amidst a na­tion­al cri­sis of opi­oid abuse, mis­use and ad­dic­tion that kills about 130 Amer­i­cans each day will like­ly cause more fric­tion. Acel­Rx's $ACRX ap­proval for its opi­oid Dsu­via last year sparked a flur­ry of in­tense crit­i­cism, even prompt­ing a mem­ber of the FDA's own ex­pert pan­el to call out the agency's at­ti­tude to­ward opi­oids as "will­ful blind­ness that bor­ders on the crim­i­nal."