Tri­ci­da 'fore­shad­owed' its CRL — but shares still fall with fear of years-long de­lay
No­body likes re­jec­tions. But it does help to have a heads-up.
Such is the case at Tri­ci­da, which was slapped with a com­plete re­sponse let­ter as reg­u­la­tors turned down its lead and on­ly drug for meta­bol­ic aci­do­sis in pa­tients with chron­ic kid­ney dis­ease.
"The CRL was not sur­pris­ing as it was fore­shad­owed by an an­nounce­ment in mid-Ju­ly that the FDA has iden­ti­fied de­fi­cien­cies in vev­er­imer's ap­pli­ca­tion," Cowen's Phil Nadeau wrote.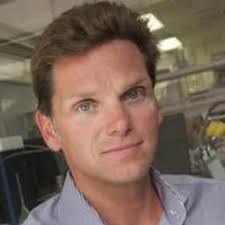 Ger­rit Klaern­er
That, though, doesn't guar­an­tee Tri­ci­da won't run in­to the worst-case sce­nario in which the de­lay can stretch in­to years. It al­so didn't stop the stock from drop­ping an­oth­er 23.64% to $10.11, fol­low­ing a pre­cip­i­tous fall from $26.20 back in Ju­ly.
CEO Ger­rit Klaern­er of­fered more can­did com­ments in an in­vestor call ear­li­er this month, not­ing that "it is un­like­ly we will re­ceive ap­proval to mar­ket vev­er­imer in the Unit­ed States on our PDU­FA goal date" since the FDA would pre­sum­ably clar­i­fy its con­cerns in a CRL.
Hav­ing that ex­pec­ta­tion set lend­ed Klaern­er some cred­i­bil­i­ty when he said he's pleased that the FDA has pro­vid­ed help­ful, spe­cif­ic com­ments and ap­pears will­ing to work with the Tri­ci­da team.
Nadeau, who sees block­buster po­ten­tial for the drug, is still a fan. The Phase III re­sults were "con­vinc­ing­ly pos­i­tive," with vev­er­imer hit­ting all the end­points on durable blood bi­car­bon­ate lev­els and safe­ty. A few oth­er things are to blame, ac­cord­ing to the an­a­lyst:
the nov­el­ty of vev­er­imer's sur­ro­gate end­point
the lack of prece­dent for car­dio-re­nal drugs be­ing grant­ed ac­cel­er­at­ed ap­proval, and
the FDA's di­min­ished com­mu­ni­ca­tion with spon­sors in re­cent months in light of the lack of in-per­son meet­ings due to Covid-19.
Reg­u­la­tors have laid out mul­ti­ple op­tions to ad­dress the prob­lems they see, Tri­ci­da wrote in a re­lease. The dif­fer­ences can be huge — and they won't find out un­til a Type A meet­ing lat­er in the year.
For in­stance, the FDA wants ad­di­tion­al da­ta be­yond TR­CA-301 and its ex­ten­sion tri­al to as­sess "the mag­ni­tude and dura­bil­i­ty of the treat­ment ef­fect of vev­er­imer on the sur­ro­gate mark­er of serum bi­car­bon­ate" and how ap­plic­a­ble it is to the US pop­u­la­tion, giv­en on­ly 9% in the drug arm was en­rolled in the coun­try.
If reg­u­la­tors end up de­cid­ing they need re­sults from the on­go­ing VAL­OR-CKD study, Tri­ci­da will have to wait un­til 2022-2023 for in­ter­im da­ta and 2024-2025 for fi­nal da­ta.
With cash, cash equiv­a­lents and in­vest­ments worth $437 mil­lion at the end of the sec­ond quar­ter, Tri­ci­da re­port­ed that it has a run­way up to ear­ly 2022.