Phar­ma vets with Genen­tech con­nec­tion band to­geth­er to launch new im­munother­a­py start­up, though de­tails are scant
On Thurs­day, three re­searchers an­nounced they had start­ed up a new im­munother­a­py biotech called LTZ Ther­a­peu­tics, short for "Lift To Zenith," and launched with a mod­est raise they're call­ing a "pre-Se­ries A." In to­tal, it's a $17 mil­lion round, led by K2 Ven­ture Part­ners and as­sist­ed by Qim­ing Ven­ture Part­ners and Tigermed.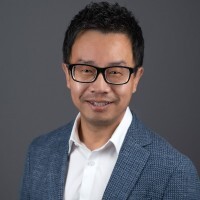 Robert Li
There are few de­tails so far, but the com­pa­ny is mak­ing an ini­tial im­pres­sion thanks to a di­rect con­nec­tion to Genen­tech.
LTZ Ther­a­peu­tics, with of­fices in Chi­na, Cal­i­for­nia and Ger­many, has three co-founders: Robert Li, Jian­hui Zhou and Mar­tin Tred­er. Li, the CEO, has had a lengthy ca­reer in phar­ma, hav­ing worked for No­var­tis, Roche, Bris­tol My­ers Squibb and Genen­tech.
While at Genen­tech for five years, Li had worked his way up to im­munol­o­gy ther­a­peu­tic area lead, safe­ty as­sess­ment be­fore go­ing out to Vir Biotech­nol­o­gy, the Glax­o­SmithK­line part­ner known for their Covid-19 mon­o­clon­al an­ti­body sotro­vimab. And be­fore Li of­fi­cial­ly start­ed work­ing on form­ing LTZ back in Jan­u­ary, he was the CEO of Lin­ton­Pharm, a Chi­nese on­col­o­gy biotech.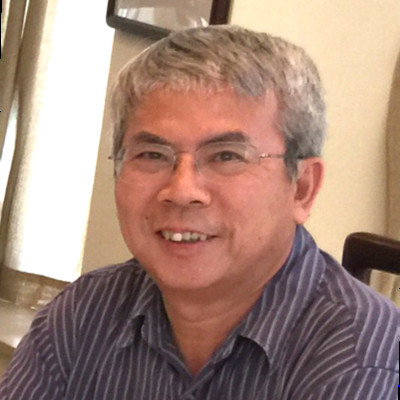 Jian­hui Zhou
Li worked with Zhou at Genen­tech, who will now serve as the SVP of bi­o­log­ics dis­cov­ery and CTO at LTZ. Zhou spent eight years at the Roche sub­sidiary as a se­nior re­searcher, spe­cial­iz­ing in an­ti­body en­gi­neer­ing.
The fi­nal co-founder, Tred­er, has most re­cent­ly spent time as the CSO at mul­ti­ple biotechs in the last few years. While in­fo on his role at LTZ is yet un­con­firmed, Tred­er worked at Ar­ju­na Ther­a­peu­tics, Af­fimed and CT At­lantic. Af­fimed had pre­vi­ous­ly signed a deal with Genen­tech in 2018 to de­vel­op NK cell en­gagers for a whop­ping $5 bil­lion in mile­stones.
Tred­er left Af­fimed the fol­low­ing year to pur­sue oth­er op­por­tu­ni­ties, in­clud­ing a stint as an in­de­pen­dent con­sul­tant, be­fore join­ing Ar­ju­na in 2020.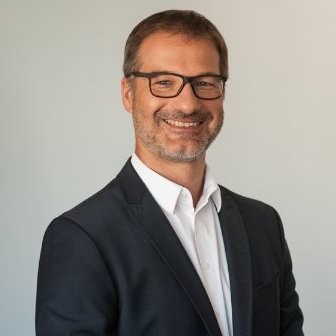 Mar­tin Tred­er
Mem­bers of LTZ's new sci­en­tif­ic ad­vi­so­ry board al­so have his­to­ry at Genen­tech, and LTZ named three of them: for­mer VP of pro­tein sci­ences Sarah Hy­mowitz, for­mer VP of re­search and ear­ly de­vel­op­ment Greg Cos­ma, and for­mer ex­ec­u­tive di­rec­tor of on­col­o­gy bio­mark­er de­vel­op­ment Lukas Am­ler.
De­spite the scant de­tails on com­pa­ny plans, here is what we know: The com­pa­ny is look­ing at can­cer as an ini­tial start­ing point — along with oth­er un­named dis­eases.
The biotech said in a state­ment that the funds from the fi­nanc­ing will be used to de­vel­op the com­pa­ny's three-pronged plat­form, es­tab­lish its ini­tial pipeline and to fur­ther build LTZ's op­er­a­tions team. That 'three-pronged plat­form,' Li said in a state­ment, is to re­duce im­muno­sup­pres­sion, re-pro­gram in­nate im­mu­ni­ty and mod­u­late adap­tive im­mu­ni­ty.