Trou­bled MiMedx ax­es a quar­ter of its work­force in the wake of a C-suite purge
Re­mem­ber when MiMedx $MXDG got rid of its CEO and COO to pre­pare the com­pa­ny "for its next chap­ter"? The trou­bled biotech now says that 240 of its full-time em­ploy­ees will be left out of that chap­ter.
The lay­offs, which ac­count for 24% of MiMedx's to­tal work­force, are part of a sweep­ing re­or­ga­ni­za­tion with the aim of slim­ming down its cost struc­ture to stay afloat.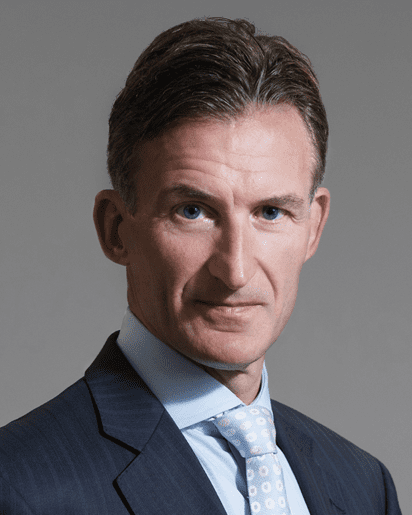 David Coles
MiMedx's woes first came un­der the spot­light in Feb­ru­ary, weeks af­ter the FBI showed up at the door of a short sell­er who's been hurl­ing in­sults against the com­pa­ny and its ex-CEO, Park­er "Pe­te" Pe­tit. The short sell­er, Marc Co­hodes, made a com­plaint to the De­part­ment of Jus­tice.
As it soon emerged, the DOJ seemed to al­ready be busy in­ves­ti­gat­ing MiMedx's sales and dis­tri­b­u­tion prac­tices.
The com­pa­ny, which makes tis­sue grafts used to treat burns and soft tis­sue wounds, has faced law­suits brought by ex-em­ploy­ees who al­lege the com­pa­ny has fraud­u­lent­ly boost­ed its sales. It's spent sev­er­al years chal­leng­ing the FDA, which says its grafts don't meet reg­u­la­to­ry stan­dards.
In Wednes­day's an­nounce­ment, MiMedx of­fers an up­date from its au­dit com­mit­tee, whose on­go­ing in­ves­ti­ga­tion is al­so in­cur­ring "sig­nif­i­cant le­gal and ac­count­ing-re­lat­ed ex­pens­es." Their find­ings have al­ready led to pro­posed "changes to busi­ness prac­tices to ad­dress is­sues iden­ti­fied in the in­ves­ti­ga­tion," the com­pa­ny writes with­out spelling out specifics.
The is­sues run deep, MiMedx says, which is why it will take yet some more time to re­lease the al­ready de­layed fi­nan­cial state­ments for 2017 — to­geth­er with those from the pre­vi­ous five years that it promised to re­state fol­low­ing the in­ter­nal in­ves­tig­tion.
(M)an­age­ment has ex­pand­ed the scope of work in con­nec­tion with the prepa­ra­tion of the Com­pa­ny's fi­nan­cial state­ments and is un­able to es­ti­mate the ex­pect­ed com­ple­tion date at this time.
De­spite all these, in­ter­im CEO David Coles in­sists there is a way for­ward.
"To­day's an­nounce­ment is a con­tin­u­a­tion of man­age­ment's ef­forts to po­si­tion the busi­ness for long-term suc­cess by fo­cus­ing on our wound care busi­ness, where our clin­i­cal stud­ies best sup­port pa­tient out­comes and for which re­im­burse­ment pol­i­cy has tra­di­tion­al­ly been more sta­ble," he says in a state­ment.