Trou­bled poop-test­ing start­up uBio­me an­nounces plans for liq­ui­da­tion
Your fa­vorite, fun-lov­ing, poop-test­ing, bac­te­ria-div­ing, un­der fed­er­al in­ves­ti­ga­tion, bank­rupt start­up with the pos­si­bly fun­da­men­tal­ly flawed sci­ence is — alas — shut­ting down.
uBio­me has filed to con­vert its Chap­ter 11 bank­rupt­cy in­to a Chap­ter 7 liq­ui­da­tion, all but spelling the end for a once soar­ing com­pa­ny that part­nered with re­searchers at Har­vard and Stan­ford and wooed Sil­i­con Val­ley in­vestors, but ul­ti­mate­ly found it­self ow­ing po­ten­tial­ly hun­dreds of mil­lions to health­care com­pa­nies, lay­ing off half of its staff and un­der fed­er­al in­ves­ti­ga­tion for its billing prac­tices.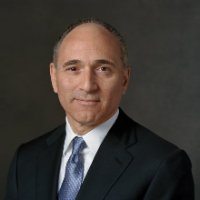 Joe Jimenez
The news comes bare­ly a year af­ter the com­pa­ny an­nounced an $83 mil­lion fund­ing round and the hir­ing of for­mer No­var­tis CEO Joe Jimenez to head a new R&D arm in Cam­bridge, MA.
What went wrong?
From their 2012 crowd-sourced found­ing un­til the first lay­offs came this Jan­u­ary, it seemed Ubio­me could do no wrong. They were 23andMe for your gut, a young com­pa­ny with young, telegenic founders of­fer­ing a warm face to a hot new sci­ence. They promised to map your mi­cro­bio­me, the 3-pound bac­te­r­i­al ecosys­tem sci­en­tists on­ly re­cent­ly dis­cov­ered had wide im­pacts on your health, from di­ges­tion to men­tal health. Their web­site home page sent "A warm wel­come to you. And your 39 tril­lion bac­te­ria."
Their pre­mier ser­vice was Ex­plor­er. Orig­i­nal­ly priced at $400, it of­fered to test your stool sam­ple and give back all sorts of health-re­lat­ed ad­vice. Since then, they've widened their fo­cus to in­clude vagi­nal health and STDs women face.
But while their blog of­fered fun tips about di­et, sleep and "could your sum­mer fling change your mi­cro­bio­me?" some re­searchers were sound­ing alarms. They of­fered the same warn­ing re­searchers gave about 23andMe's first for­ays in­to health-re­lat­ed ad­vice: It's too soon and the sci­ence isn't there. (23andMe has since gained FDA ap­proval for sev­er­al health-re­lat­ed ser­vices).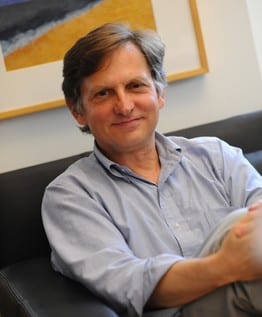 Ian Lip­kin Co­lum­bia
"I don't think we know enough yet about the mi­cro­bio­me to be able to ad­vice peo­ple as to how they should mod­i­fy their di­et or change their lifestyles based on a kit of this sort," Co­lum­bia epi­demi­ol­o­gist Ian Lip­kin told The At­lantic's James Ham­blin in a 2016 video, of­fer­ing a 10-year time­frame for when the sci­ence will be ready.
In that video, uBio­me told the quite svelte Ham­blin that based on his test that he had the mi­cro­bio­me of an over­weight, de­pressed man. He did not con­firm the de­pres­sion sug­ges­tion.
The first sign of trou­ble came in Jan­u­ary, when the start­up cut 55 jobs out of its 300-per­son work­force, re­port­ed­ly to fo­cus on drugs and part­ner­ships. In May, founders Jes­si­ca Rich­man and Zac Apte were placed on leave as the FBI be­gan an in­quiry in­to the com­pa­ny's billing process. This sum­mer, Busi­ness In­sid­er re­port­ed the com­pa­ny had laid off half its staff and that its sci­ence may have been flawed from the start.
They filled for Chap­ter 11 at the be­gin­ning of Sep­tem­ber. Court doc­u­ments re­vealed they may owe hun­dreds of mil­lions to health­care com­pa­nies, BI re­port­ed.