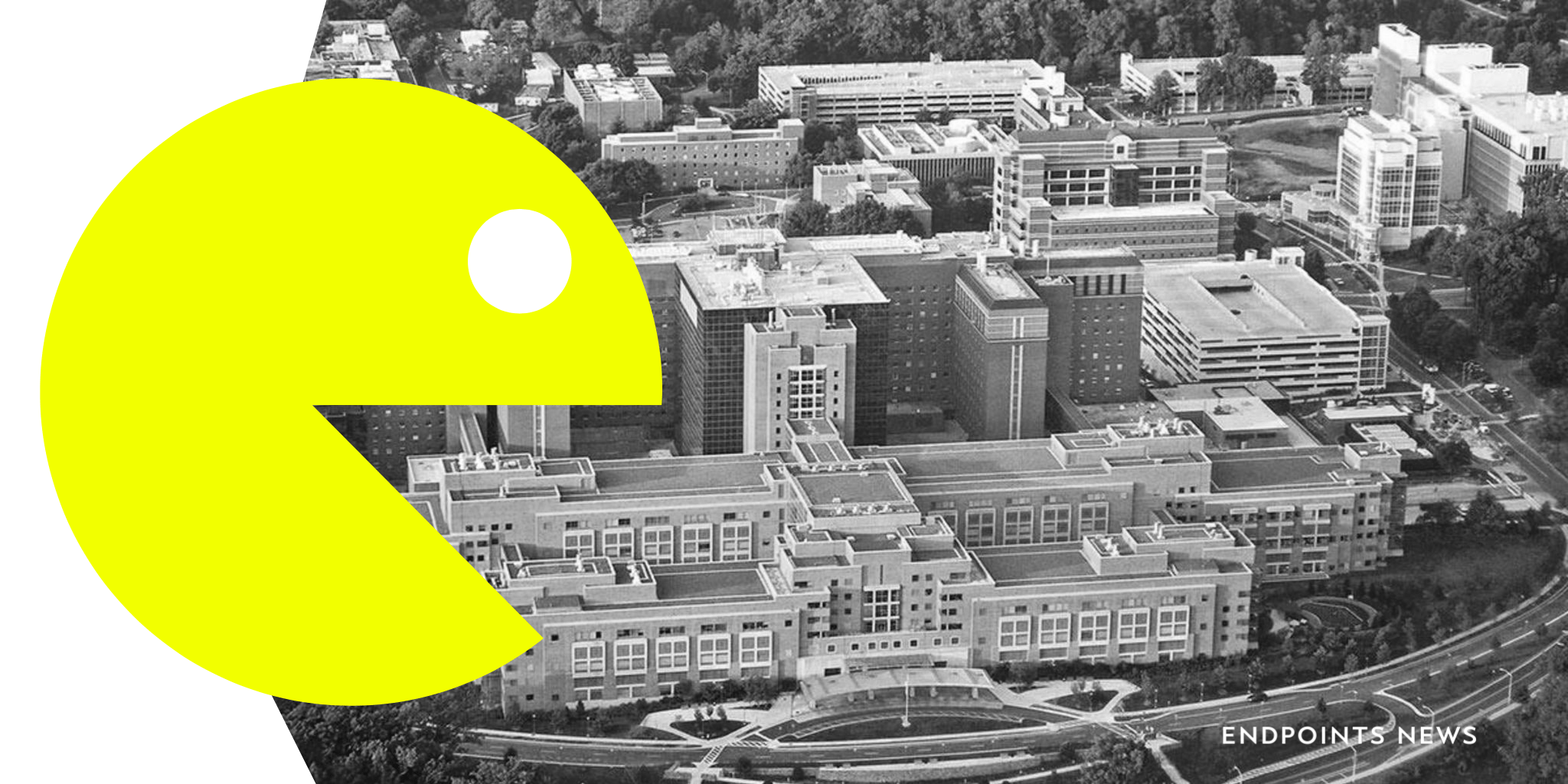 Trump's bud­get takes a big bite out of the NIH, with big new fees for bio­phar­ma
Pres­i­dent Don­ald Trump's new bud­get is hit­ting the ta­ble to­day and bio­med­ical re­search is out, FDA fees are up and mil­i­tary spend­ing is in.
The Wash­ing­ton Post got the de­bate start­ed ear­ly Thurs­day, re­veal­ing that the new bud­get in­cludes an enor­mous $5.8 bil­lion cut in the NIH's bud­get, close to 20%.
To get that, Trump's team en­vi­sions a ma­jor re­or­ga­ni­za­tion of the NIH, which funds thou­sands of re­search projects and pro­vides much of the foun­da­tion work for pre­clin­i­cal drug re­search. The NIH has al­so been mov­ing more in­to trans­la­tion­al ef­forts aimed at vault­ing these pro­grams ahead, with an eye to see­ing more drugs point­ed to the mar­ket.
The de­tails are lack­ing, but the Post high­lights one pro­gram that is clear­ly on the chop­ping block. The Fog­a­r­ty In­ter­na­tion­al Cen­ter, which builds ties among re­search in­sti­tutes, is slat­ed to be axed in the bud­get. But that's just a drop in the buck­et if any­thing close to these kinds of cuts are made. A dras­tic change at the NIH would like­ly elim­i­nate a large num­ber of aca­d­e­m­ic re­search ef­forts around the coun­try.
Reuters, mean­while, re­ports that the bud­get in­cludes an added bill for bio­phar­ma. The FDA is sup­posed to get $2 bil­lion of its bud­get from the in­dus­try fees it charges. That's dou­ble what the in­dus­try cur­rent­ly pays.
The pay­back is a fre­quent­ly promised im­prove­ment in speed­ing drug de­vel­op­ment, some­thing most peo­ple in the in­dus­try still view with deep skep­ti­cism. First, the agency is gen­er­al­ly seen as re­spon­sive now, though ca­pa­ble of im­prove­ment, with lit­tle ap­petite for rad­i­cal change. Sec­ond, the promised re­form may not come close to hav­ing the kind of pos­i­tive ef­fect that Trump keeps in­sist­ing he can de­liv­er al­most overnight.
The fees, though, would be very re­al.
It's still ear­ly, but sci­en­tif­ic in­ter­ests in the coun­try, which re­cent­ly won a hard-fought in­crease of the NIH bud­get, will come out swing­ing on this one. And they have some al­lies in both ma­jor par­ties. Don't look for in­dus­try lob­by­ing groups to cheer any in­crease in fees, ei­ther. But with ma­jor tax re­form on the line, crit­i­cism may be mut­ed in pub­lic fo­rums.