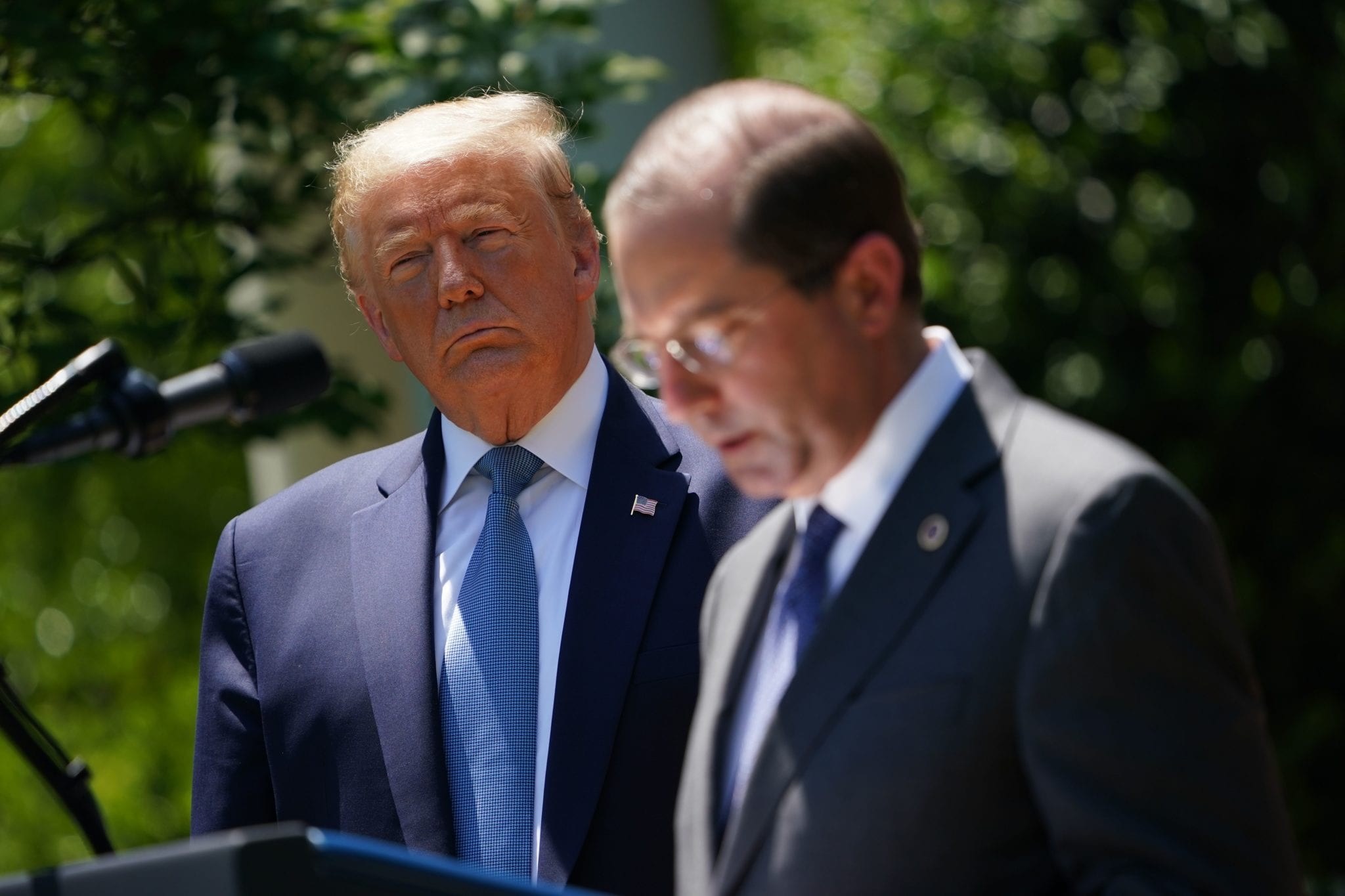 Secretary of health and human services Alex Azar speaking in the Rose Garden at the White House (Photo: AFP)
Trump's HHS claims ab­solute au­thor­i­ty over the FDA, clear­ing path to a vac­cine EUA
The top ca­reer staff at the FDA has vowed not to let pol­i­tics over­rule sci­ence when look­ing at vac­cine da­ta this fall. But Alex Azar, who hap­pens to be their boss's boss, ap­par­ent­ly won't even give them a chance to stand in the way.
In a new mem­o­ran­dum is­sued Tues­day last week, the HHS chief stripped the FDA and oth­er health agen­cies un­der his purview of their rule mak­ing abil­i­ty, as­sert­ing all such pow­er "is re­served to the Sec­re­tary." Sheila Ka­plan of the New York Times first ob­tained and re­port­ed the de­tails of the Sep­tem­ber 15 bul­letin.
Azar's sig­na­ture is now re­quired on all new rule­mak­ing, which are typ­i­cal­ly signed by agency lawyers and bu­reau­crats.
"This was sim­ply push­ing a re­set but­ton," claimed Azar's top aide Bri­an Har­ri­son to the Times. "This is good gov­er­nance and should have no op­er­a­tional im­pact."
It's not im­me­di­ate­ly clear what the im­pact on this or­der will have on the agency's day-to-day op­er­a­tions — es­pe­cial­ly on rou­tine mat­ters where it has long en­joyed po­lit­i­cal in­de­pen­dence. An agency of­fi­cial not au­tho­rized to speak with the me­dia told the Times they're still "de­ci­pher­ing what Mr. Azar's memo would mean for their work."
The move comes just days af­ter a group of high-pro­file FDA ca­reer ser­vants — in­clud­ing Pe­ter Marks, Jeff Shuren, and Janet Wood­cock — wrote in a USA To­day op-ed that "we will work with agency lead­er­ship to main­tain FDA's stead­fast com­mit­ment to en­sur­ing our de­ci­sions will con­tin­ue to be guid­ed by the best sci­ence."
By tak­ing au­thor­i­ty that was once the clear do­main of pro­fes­sion­al staff, the new memo is in line with the cen­tral­iza­tion of pow­er across the fed­er­al gov­ern­ment in the hands of Trump loy­al­ists. And crit­ics note that it blazes a path where the FDA could be side-stepped for an emer­gency use au­tho­riza­tion on an ear­ly coro­n­avirus vac­cine. Er­ic Topol, di­rec­tor at the Scripps Re­search In­sti­tute, spelled out on Twit­ter a po­ten­tial sce­nario with Pfiz­er's can­di­date:
10. What if the FDA says NO, the da­ta from 32 in­fec­tions is­n't enough? Clear­ly at that junc­ture there would be very lim­it­ed da­ta for the vac­cine's safe­ty.
The HHS can over­ride that an is­sue the vac­cine ap­proval.
And we've al­ready seen @HHS­gov do that with FDA LDTs weeks ago.

— Er­ic Topol (@Er­ic­Topol) Sep­tem­ber 19, 2020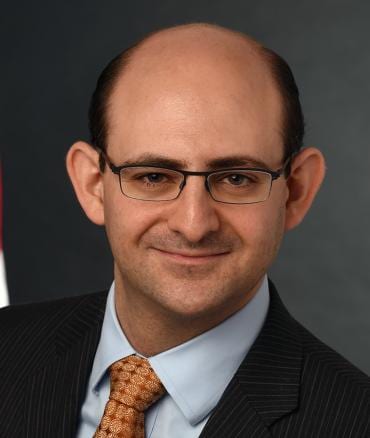 Low­ell Schiller
The pow­er grab by Azar has ev­i­dent­ly dri­ven at least one es­tab­lished ca­reer ser­vant to the ex­its. On Thurs­day, Politi­co re­port­ed that the FDA's prin­ci­pal as­so­ciate com­mis­sion­er for pol­i­cy, Low­ell Schiller, left the agency last week. Schiller, a Scott Got­tlieb hire, signed near­ly every FDA no­tice on the fed­er­al reg­is­ter and played a cen­tral role in writ­ing the FDA's Covid-19 guid­ance. (Up­date: Politi­co now re­ports the de­par­ture was un­re­lat­ed to the memo.)
Af­ter the Times pub­lished its sto­ry, an HHS spokesper­son took to Twit­ter to again re­fute any sug­ges­tion that the FDA's work would be slowed down but did not ad­dress con­cerns that the new memo could be used to over­rule de­ci­sions by FDA staff. "The memo ma­ligned in this sto­ry is a good gov­er­nance, house­keep­ing ac­tion, which will not slow down the im­por­tant work of the FDA or any HHS di­vi­sion," the tweet said. Lat­er on Sun­day, the agency put out a FAQ-style re­sponse to news sto­ries on the memo but did not pro­vide the memo's ac­tu­al text.
The HHS memo is one of the most far-reach­ing ac­tions in a decades-old quest by hard-right Amer­i­can con­ser­v­a­tives to crip­ple the reg­u­la­to­ry pow­ers of pro­fes­sion­als in ex­ec­u­tive-branch agen­cies. De­spite be­ing a con­gres­sion­al­ly del­e­gat­ed au­thor­i­ty, Pres­i­dent Trump and his po­lit­i­cal al­lies rou­tine­ly frame the is­sue of as one of fed­er­al em­ploy­ees act­ing like "un­ac­count­able bu­reau­crats." Last year, while Trump was sign­ing ex­ec­u­tive or­ders aimed at pair­ing back rule­mak­ing across sev­er­al agen­cies, his pre­pared re­marks stat­ed that "all too of­ten guid­ance doc­u­ments are a back door for reg­u­la­tors to ef­fec­tive­ly change the laws and vast­ly ex­pand their scope and reach."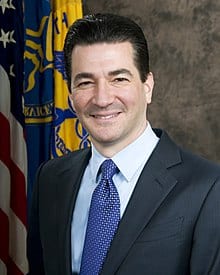 Scott Got­tlieb
Scott Got­tlieb, a con­ser­v­a­tive who won wide praise across the po­lit­i­cal spec­trum for his tenure as Trump's first FDA com­mis­sion­er, fought the en­croach­ment on the agency's rule­mak­ing abil­i­ty through­out his en­tire tenure. He used the pow­ers as a cud­gel against to­bac­co and va­p­ing in­dus­tries, and ac­cord­ing to the Times re­port, even signed one of the last or­ders on it, hop­ing that his sig­na­ture, rather than a low­er-rank­ing staffer's, would give his mea­sure stay­ing pow­er on the books.
Azar, who has now as­sert­ed him­self as the ul­ti­mate rule mak­er at the FDA, is Trump's sec­ond HHS sec­re­tary, tak­ing of­fice in 2018. He was named pres­i­dent of the US di­vi­sion of Eli Lil­ly in 2012 and served on BIO's board. He de­part­ed Lil­ly in 2017 when CEO David Ricks re­vamped the org chart.