Turn­ing the ta­ble on CD47, Penn team primes macrophages to ig­nore 'don't eat me' sig­nal
The grow­ing group of biotechs pur­su­ing the CD47 "don't eat me" path­way has large­ly fo­cused on dis­rupt­ing how the im­muno­sup­pres­sant lulls macrophages in­to sleep, there­by help­ing can­cer skirt the im­mune sys­tem. But a team of sci­en­tists at the Uni­ver­si­ty of Penn­syl­va­nia now wants to fo­cus on the oth­er side of the in­ter­ac­tion, arm­ing macrophages to do the hit job they'd been kept from do­ing.
By rewiring the me­tab­o­lism of macrophages — a type of im­mune cells ca­pa­ble of en­gulf­ing can­cer cells — one can over­ride the "don't eat me" sig­nal and un­leash an im­mune at­tack, the re­searchers re­port­ed in a Na­ture Im­munol­o­gy pa­per pub­lished on Mon­day.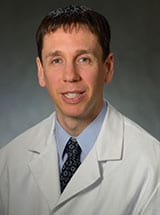 Gre­go­ry Beat­ty
While this ap­proach alone was enough to in­duce rapid shrink­age of tu­mors and pro­longed sur­vival in mice — even when there's a large pres­ence of CD47 — the big idea here is to set up a one-two punch where geared up macrophages would be ready to eat can­cer cells while CD47 in­hibitors si­mul­ta­ne­ous­ly take down the bar­ri­ers they need to over­come.
"It turns out macrophages need to be primed be­fore they can go to work, which ex­plains why sol­id tu­mors may re­sist treat­ment with CD47 in­hibitors alone," said Gre­go­ry Beat­ty, se­nior au­thor of the study and an as­sis­tant pro­fes­sor at Penn's Perel­man School of Med­i­cine.
CpG, a toll-like re­cep­tor ag­o­nist, was used to ac­ti­vate the macrophages.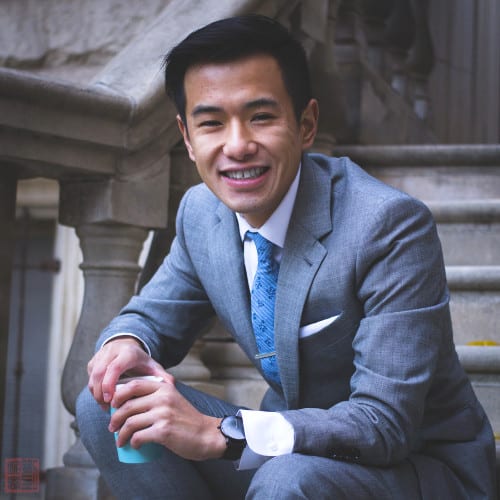 Ja­son Liu
The re­searchers — led by Ja­son Liu, a grad­u­ate stu­dent in Beat­ty's lab — ob­served that the ac­ti­vat­ed macrophages "be­gan to uti­lize both glu­t­a­mine and glu­cose as fu­el to sup­port the en­er­gy re­quire­ments need­ed for them to eat can­cer cells."
Their pub­li­ca­tion comes amid ear­ly snap­shots of da­ta from CD47 block­ade pro­grams that show vary­ing de­grees of suc­cess. Sur­face On­col­o­gy was forced to rein back tri­als of its lead an­ti­body af­ter track­ing low-dose tox­i­c­i­ty in a Phase I study while Forty Sev­en is forg­ing ahead with promis­ing Phase Ib re­sults. The field — which has long at­tract­ed aca­d­e­m­ic in­ter­est — al­so fea­tures oth­er con­tenders like Boehringer In­gel­heim and Arch On­col­o­gy (for­mer­ly Tioma Ther­a­peu­tics), which is backed by Roche, and River­Vest and 3×5 Part­ners.