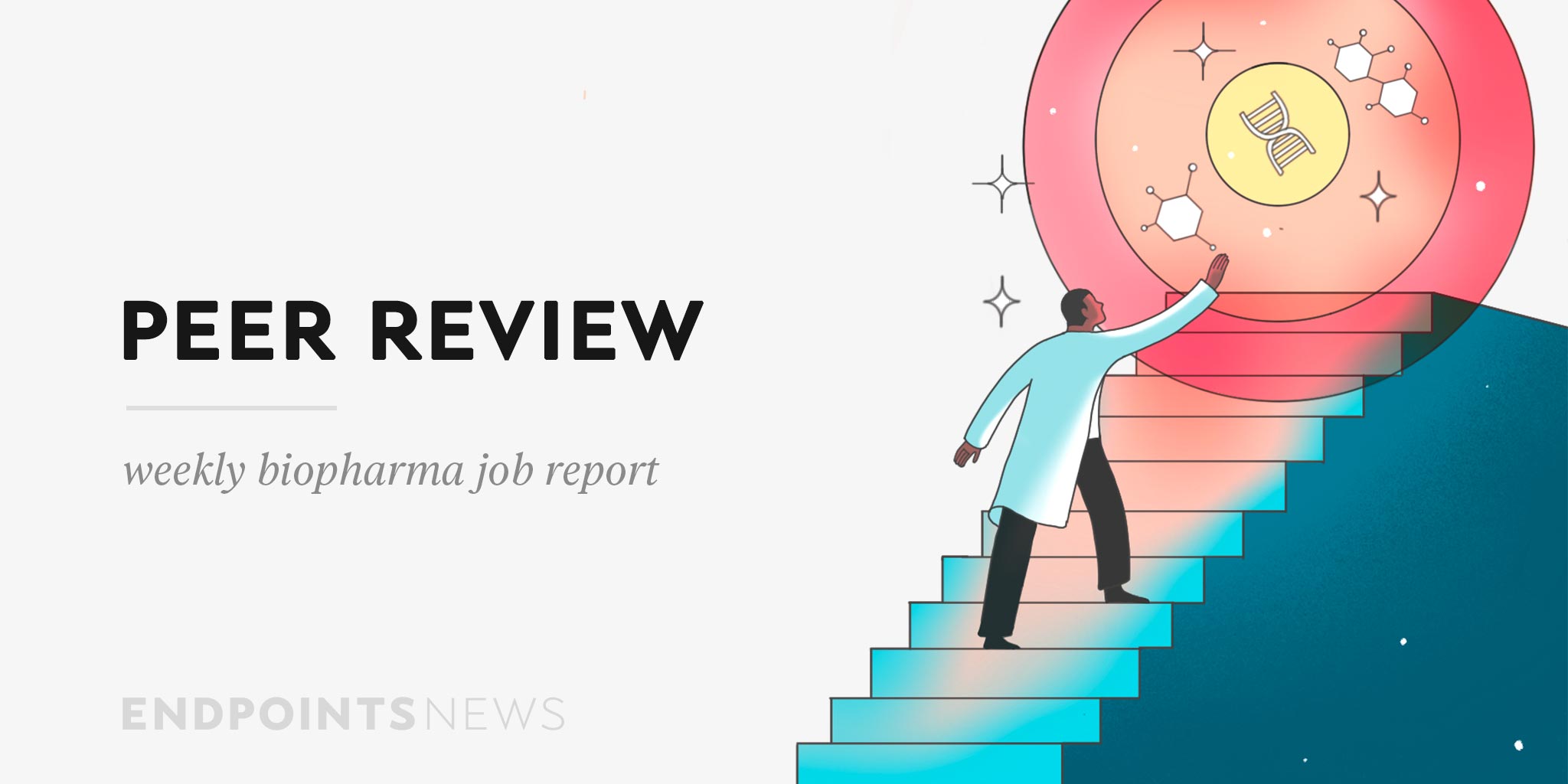 Two Au­rinia ex­ecs are out — and CRISPR's op­er­a­tions chief is­n't far be­hind; Bio­gen MS leader jumps to Eli Lil­ly part­ner
Robert Huizin­ga
→ Ac­cord­ing to an SEC fil­ing, Au­rinia's EVP of re­search Robert Huizin­ga and CMO Neil Solomons are both walk­ing away by Hal­loween, and while no ex­pla­na­tions are giv­en, de­tails of their sev­er­ance pack­ages were pro­vid­ed. Huizin­ga had spent the last nine years at Au­rinia af­ter the Isotech­ni­ka merg­er: first as VP, clin­i­cal af­fairs, then as EVP, cor­po­rate de­vel­op­ment be­fore his lat­est pro­mo­tion in 2020. Solomons co-found­ed Au­rinia a decade ago and used to be VP of R&D with Vi­for Phar­ma. The Pe­ter Green­leaf-led Au­rinia just launched its "Get Un­com­fort­able" ad cam­paign, urg­ing lu­pus nephri­tis pa­tients to sched­ule check­ups with their doc­tor.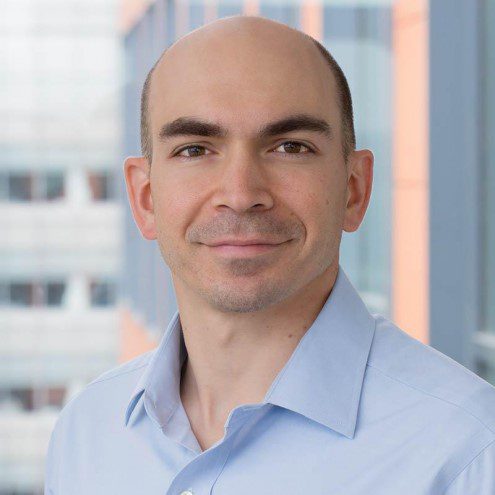 Lawrence Klein
→ CRISPR Ther­a­peu­tics COO Lawrence Klein will not re­turn next year "to pur­sue ex­ter­nal op­por­tu­ni­ties," but he'll stay un­til this year draws to a close. Klein was orig­i­nal­ly ap­point­ed VP, strat­e­gy in Feb­ru­ary 2016, even­tu­al­ly re­ceiv­ing pro­mo­tions to CBO in 2019 and COO a year lat­er. The search be­gins for a re­place­ment as CRISPR and Ver­tex make their case to the FDA for exa-cel, a once-and-done treat­ment for sick­le cell dis­ease and trans­fu­sion-de­pen­dent be­ta-tha­lassemia, af­ter get­ting lapped by blue­bird bio with Zyn­te­glo.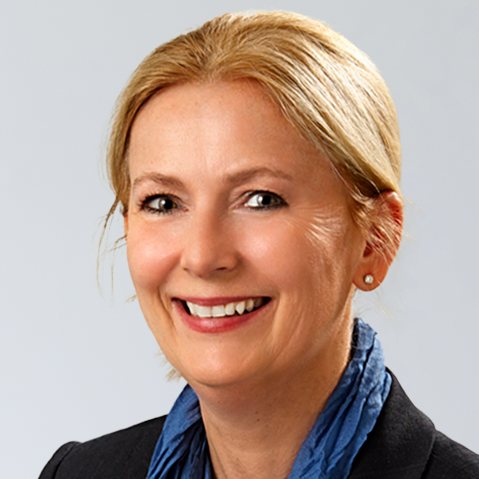 Nathalie Franchi­mont
→ Pair­ing up with Eli Lil­ly on AMPK ac­ti­va­tors a cou­ple of weeks ago in a deal that al­most reach­es the $500 mil­lion mark, Nim­bus Ther­a­peu­tics has poached Nathalie Franchi­mont from Bio­gen, nam­ing her CMO. Franchi­mont had re­cent­ly led the mul­ti­ple scle­ro­sis and im­munol­o­gy de­vel­op­ment unit and she held a cor­nu­copia of oth­er po­si­tions in her 10 years with Bio­gen, which is pin­ning its Alzheimer's hopes on lecanemab af­ter the Aduhelm de­ba­cle. At Am­gen, she worked in med­ical af­fairs and clin­i­cal de­vel­op­ment, specif­i­cal­ly with the bone drug deno­sum­ab (now mar­ket­ed as Xge­va and Pro­lia).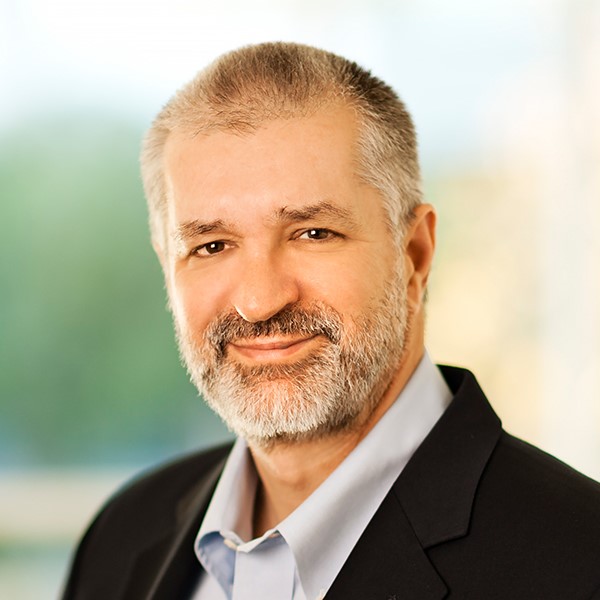 Serge Stankovic
→ Serge Stankovic is set to re­tire as pres­i­dent of Aca­dia Phar­ma­ceu­ti­cals at the end of the year. A for­mer clin­i­cal de­vel­op­ment ex­ec with Te­va and Alk­er­mes, Stankovic was named head of R&D at Aca­dia in 2015 and pres­i­dent in 2018, help­ing guide the San Diego biotech to its on­ly ap­proved drug in April 2016. The FDA gave the OK to Nu­plazid for Parkin­son's dis­ease psy­chosis, but Aca­dia's been shoot­ing bricks late­ly in oth­er in­di­ca­tions, with CRLs in back-to-back years for de­men­tia- and Alzheimer's-re­lat­ed psy­chosis. Up­on his re­tire­ment, Stankovic will move in­to a part-time ad­vi­so­ry role.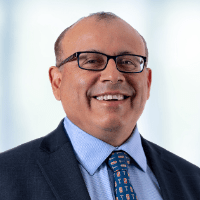 Ar­turo Moli­na
→ Ar­turo Moli­na's time is wind­ing down as CMO of an­ti­body-drug con­ju­gate de­vel­op­er Sutro Bio­phar­ma, and Peer Re­view will keep its eyes peeled for his next des­ti­na­tion af­ter he leaves on Nov. 4. Sutro CEO Bill Newell will stand in for him un­til a per­ma­nent suc­ces­sor is found. Moli­na was VP of on­col­o­gy sci­en­tif­ic in­no­va­tion at J&J's Cal­i­for­nia In­no­va­tion Cen­ter be­fore he joined Sutro, which struck an ADC deal with Astel­las for $90 mil­lion up­front in late June.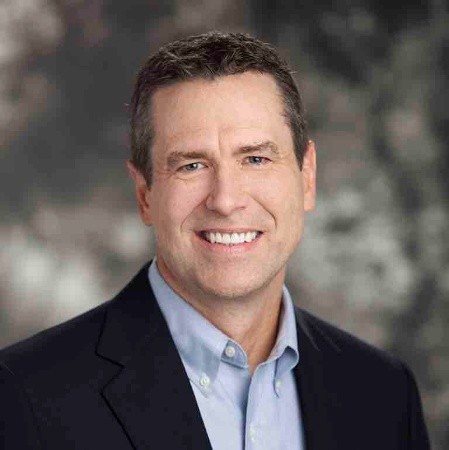 Dave Hap­pel
→ As biotech stocks were go­ing sub­ter­ranean, it dawned on Sagimet Bio­sciences that an IPO wasn't pru­dent for them in March. This week there's a new sher­iff in town at the NASH-cen­tered biotech, with Dave Hap­pel tak­ing over for George Kem­ble as chief ex­ec­u­tive. Since 2020, Hap­pel had been pres­i­dent and CEO of Cog­noa, and in an ear­li­er role, he was EVP of com­mer­cial de­vel­op­ment and strat­e­gy for Hori­zon. With Hap­pel in place, Kem­ble is slid­ing in­to the role of ex­ec­u­tive chair­man, suc­ceed­ing West­lake Vil­lage BioPart­ners man­ag­ing di­rec­tor Beth Sei­den­berg.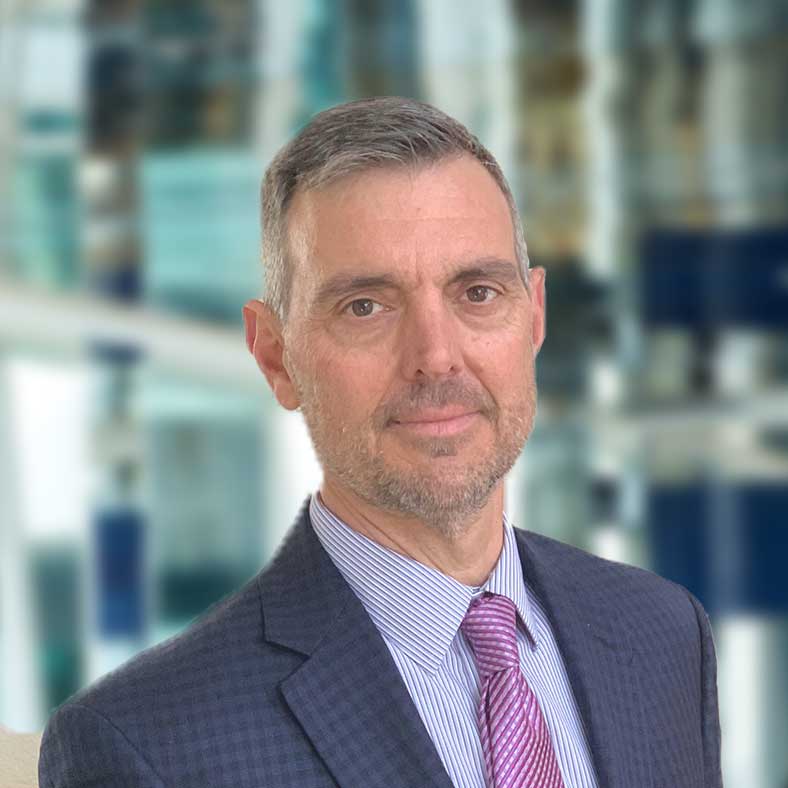 Robert Williamson
→ It didn't take long for ex-Bio­th­eryx chief Robert Williamson to find his next gig, land­ing at T cell-fo­cused Tri­umvi­ra Im­muno­log­ics as pres­i­dent and CBO. Williamson was at the con­trols for Bio­th­eryx when the pro­tein degra­da­tion squad gar­nered a $92 mil­lion Se­ries E round in May 2021, and as we told you, he then be­came chief busi­ness and fi­nan­cial of­fi­cer at On­coMyx in March. Tri­umvi­ra says it's con­struct­ing a new cell ther­a­py man­u­fac­tur­ing fa­cil­i­ty in South San Fran­cis­co for its lead pro­gram, TAC01-HER2, that should open by next year.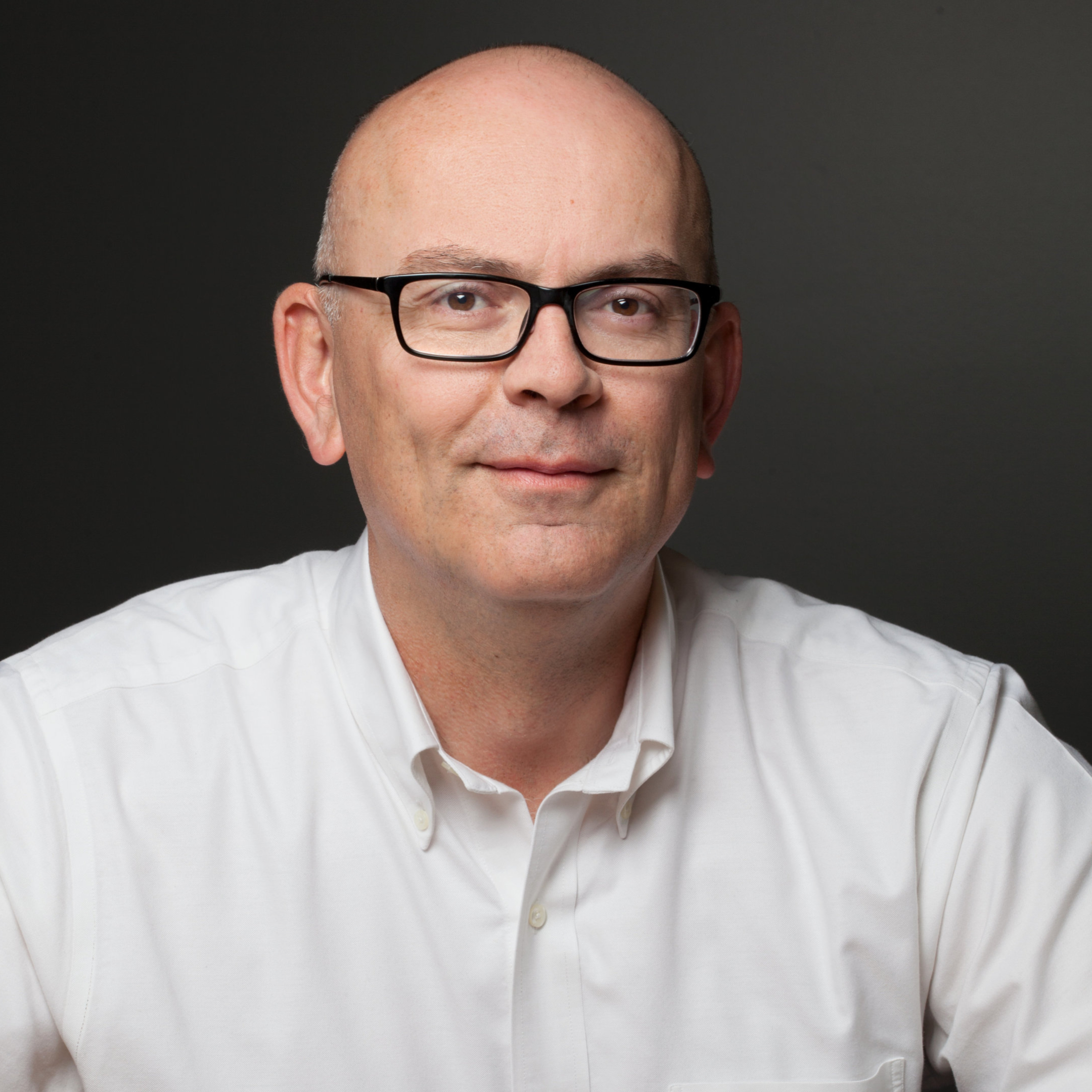 Patrick Finn
→ Let's Twist again: Patrick Finn has been pro­mot­ed to pres­i­dent and COO of DNA syn­the­sis heavy­weight Twist Bio­science, which inked a $710 mil­lion an­ti­body dis­cov­ery deal with Boehringer In­gel­heim last year. Finn signed on as Twist's SVP, com­mer­cial op­er­a­tions in Feb­ru­ary 2015 and was el­e­vat­ed to chief com­mer­cial of­fi­cer in 2019. He's al­so been VP of sales and mar­ket­ing for En­zy­mat­ics, now known as Qi­a­gen.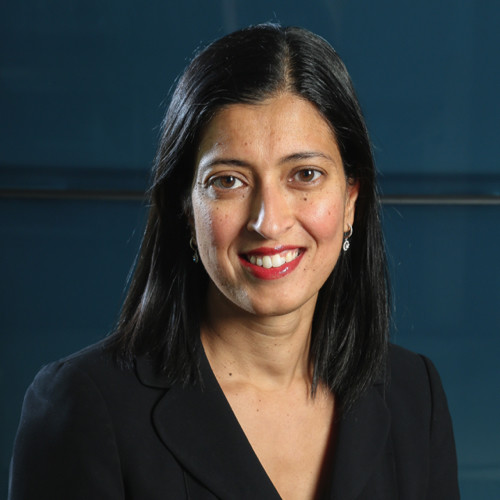 Sunitha Lak­sh­mi­narayanan
→ Po­si­tions are get­ting filled left and right at an­ti­body ra­di­a­tion-con­ju­gate (ARC) play­er Ac­tini­um: Jen­ny Hsieh (chief strat­e­gy of­fi­cer) was head of cor­po­rate strat­e­gy and op­er­a­tions with Im­munomedics as it was be­ing sold to Gilead for $21 bil­lion. In March, the large phar­ma hand­ed out pink slips to 114 staffers that worked out of Im­munomedics' old HQ in Mor­ris Plains, NJ; Sunitha Lak­sh­mi­narayanan (head of CMC and prod­uct de­vel­op­ment) pre­vi­ous­ly took on the role of ex­ec­u­tive di­rec­tor, cell ther­a­py process en­gi­neer­ing at Bris­tol My­ers Squibb; Stephen Dres­sel (VP, strate­gic fi­nance and analy­sis) had a 10-year ca­reer at Re­gen­eron and just spent a year and a half with Dew­point Ther­a­peu­tics as se­nior di­rec­tor, fi­nan­cial plan­ning & analy­sis; Pe­ter Bak­er (di­rec­tor, drug sub­stance/drug prod­ucts op­er­a­tions) helped man­u­fac­ture Lu­tathera and Plu­vic­to as head of pro­duc­tion at No­var­tis' Ad­vanced Ac­cel­er­a­tor Ap­pli­ca­tions; and Mic­ah Riskin (di­rec­tor, prod­uct stew­ard, man­u­fac­tur­ing sci­ences & tech­nol­o­gy) has Bris­tol My­ers ties and re­cent­ly led process de­vel­op­ment and MSAT for Im­vax.
But wait, there's more: Ac­tini­um has plucked Akash Na­har (VP, clin­i­cal de­vel­op­ment) from Mer­ck, where he served as glob­al prod­uct de­vel­op­ment lead for hema­tol­ogy; Elaina Haeu­ber (VP, head of clin­i­cal op­er­a­tions) is a vet­er­an of Sy­neos Health who had been VP of op­er­a­tions at WCG un­til May; fi­nal­ly, Mad­huri Vusirikala (VP, clin­i­cal de­vel­op­ment, bone mar­row trans­plant and cel­lu­lar ther­a­py) and Pa­trik Brodin (VP, head of ra­di­a­tion sci­ences) round out the hir­ing bo­nan­za.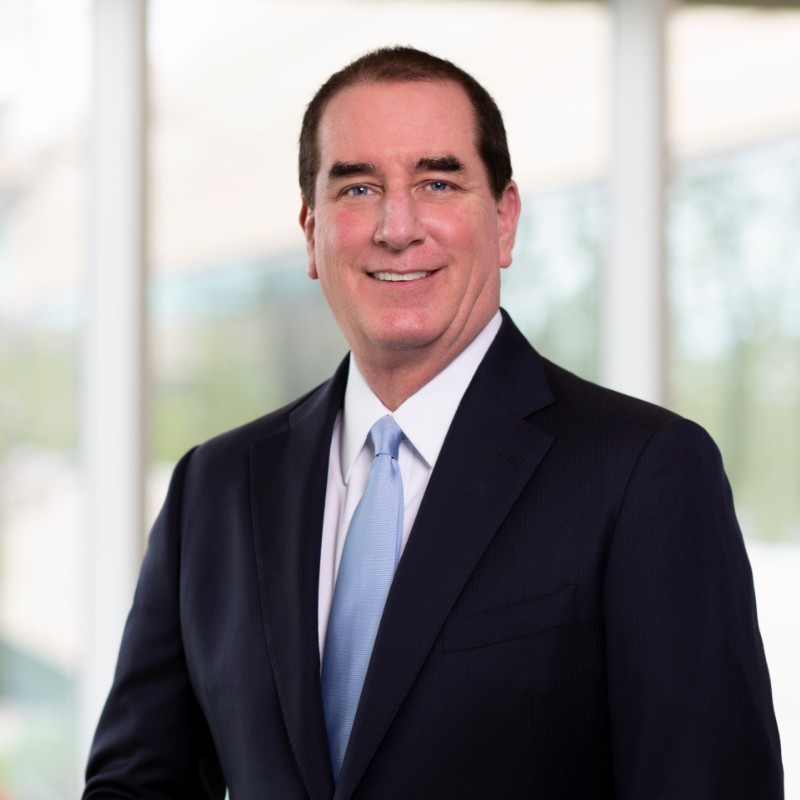 Tim Mor­ris
→ Cameron Dur­rant will be on the look­out for an­oth­er COO and CFO as Tim Mor­ris de­camps from both posts at Hu­mani­gen and be­comes fi­nance chief at Opthea, a reti­nal dis­ease biotech that will be all set fi­nan­cial­ly for the time be­ing with $170 mil­lion in fund­ing through Car­lyle and Abing­worth's Launch Ther­a­peu­tics and an ad­di­tion­al $90 mil­lion pri­vate place­ment. The ex-CFO of Io­vance and Acel­Rx just took an­oth­er board seat at Aque­s­tive Ther­a­peu­tics over the sum­mer.
→ As they build a plan around WHIM syn­drome drug ma­vorix­afor, X4 Phar­ma­ceu­ti­cals has re­cruit­ed Mark Baldry as chief com­mer­cial of­fi­cer. A for­mer com­mer­cial ex­ec at Shire, Bio­gen and Am­i­cus, Baldry has held this same post at Wave Life Sci­ences and Free­line Ther­a­peu­tics. The highs haven't out­weighed the lows this year at X4, scor­ing a $55 mil­lion PIPE but cut­ting 20% of its staff and prun­ing the pipeline.
Al­i­son Long
→ There's a batch of new ex­ecs at Anokion, while the Swiss au­toim­mune biotech al­so says that Stephan Kon­tos will re­lin­quish his CSO du­ties to chair the sci­en­tif­ic ad­vi­so­ry board. Al­i­son Long (CMO) once led clin­i­cal R&D at Spark and had been the med­ical chief with now-de­funct Kalei­do Bio­Sciences; Glenn Booma (chief strat­e­gy of­fi­cer) is a Gen­zyme alum who had worked as a life sci­ences con­sul­tant for the past nine years; and Stephanie Haller (SVP, clin­i­cal op­er­a­tions) on­ly needs to re­place three let­ters on her busi­ness card af­ter part­ing ways with Alex­ion, where she was se­nior di­rec­tor, clin­i­cal op­er­a­tions, ther­a­peu­tic area lead, nephrol­o­gy. Ad­di­tion­al­ly, Anokion pro­mot­ed Kristie Grebe from VP, clin­i­cal & trans­la­tion­al de­vel­op­ment to SVP, im­munol­o­gy & trans­la­tion­al med­i­cine. Pfiz­er in­vest­ed $35 mil­lion in­to Anokion's celi­ac dis­ease ther­a­py KAN-101 last week.
→ The gly­co­pro­teomics spe­cial­ists at In­ter­Venn Bio­sciences have pro­mot­ed Er­win Es­ti­gar­rib­ia to pres­i­dent and COO. Es­ti­gar­rib­ia brought plen­ty of di­ag­nos­tics ex­pe­ri­ence be­fore com­ing to In­ter­Venn in 2019, with stints as an op­er­a­tions ex­ec at Car­dioDx and Ap­plied Pro­teomics — and fur­ther back, he had a se­ries of lead­er­ship roles with Ch­i­ron, No­var­tis and Geron.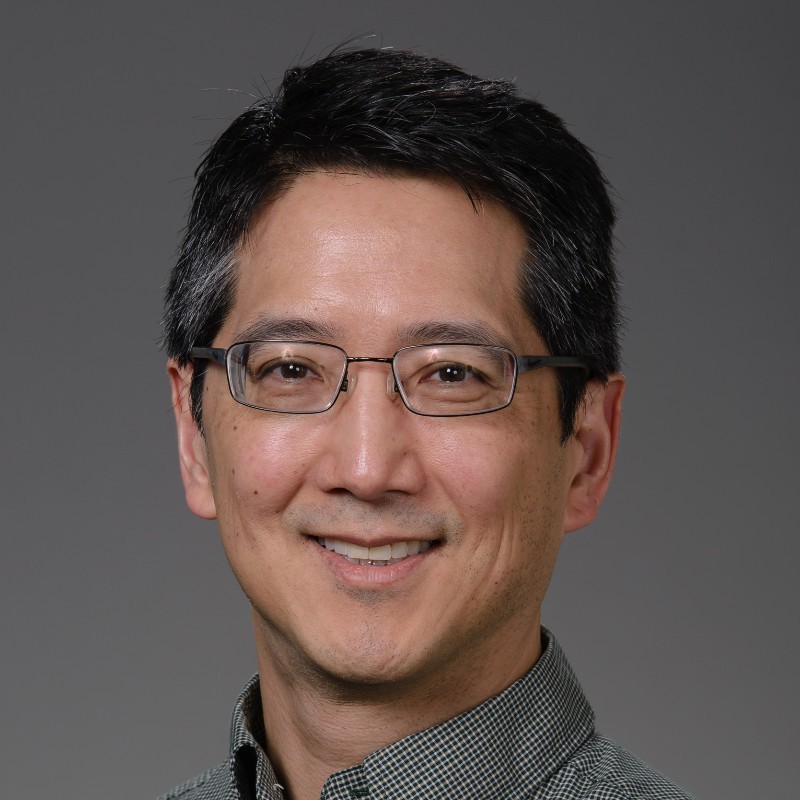 Ed­ward Kim
→ We have all sorts of oth­er CMO ap­point­ments to dis­cuss, and Ed­ward Kim is first up at Swedish men­tal ill­ness and ad­dic­tion dis­or­der biotech Orexo. Kim steps away from Bio­haven, where he was head of med­ical af­fairs, and he's a No­var­tis neu­ro alum who has fur­ther Big Phar­ma con­nec­tions as the for­mer schiz­o­phre­nia ther­a­peu­tic area leader at J&J's Janssen.
→ PaxMed­ica's mod­est IPO may have been un­der the radar a cou­ple months ago, but the New York biotech has added some grav­i­tas to the staff with Big Phar­ma alum Ste­fan Schwabe as CMO. Schwabe spent more than a decade in neu­ro roles at J&J, No­var­tis and Sanofi, and since 2012 he had been CMO and EVP of R&D at Su­per­nus, get­ting out of Dodge not long af­ter the FDA threw cold wa­ter on the lat­est pitch for its Parkin­son's drug SPN-830 ear­li­er this month. PaxMed­ica is ad­vanc­ing its lead as­set PAX-101 (in­tra­venous suramin) in autism spec­trum dis­or­der, with a pre­clin­i­cal study of the drug in the works for Frag­ile X-as­so­ci­at­ed tremor/atax­ia syn­drome (FX­TAS).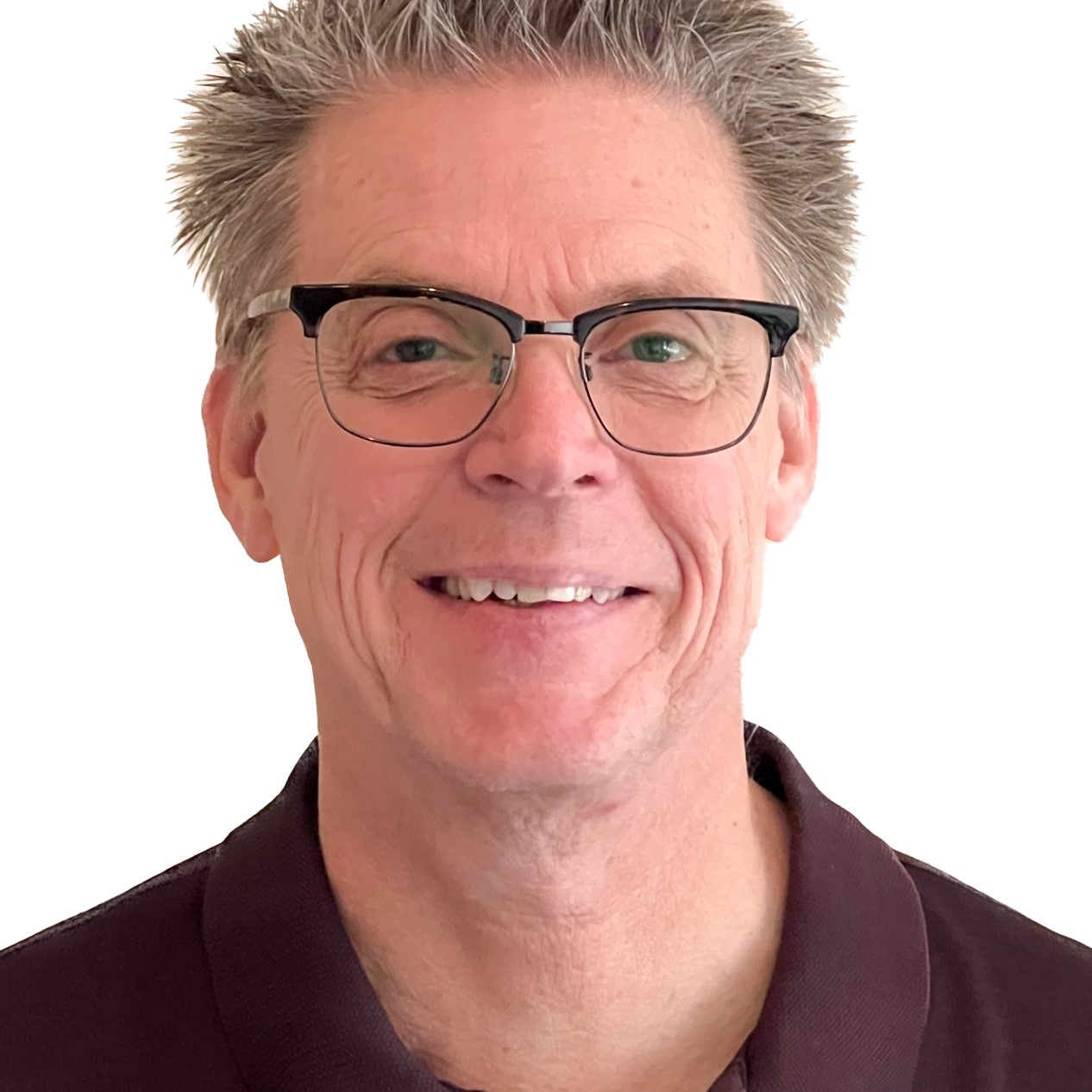 Mark Deeg
→ Mark Deeg has been named med­ical chief at Enve­da Bio­sciences, a Boul­der, CO start­up that chalked up the cash with a $51 mil­lion Se­ries A in June 2021. Deeg was once the chief med­ical and safe­ty of­fi­cer for Eli Lil­ly's Cho­rus in his 10 years with the In­di­anapo­lis phar­ma, and the ex-Reg­u­lus CMO re­cent­ly over­saw glob­al clin­i­cal de­vel­op­ment at Cull­gen. Else­where, Deeg earned a pro­mo­tion to VP of R&D at Pear Ther­a­peu­tics be­fore tak­ing the Cull­gen job last year.
→ As Rob Thom­son shed the in­ter­im la­bel this sea­son and is now bound for the World Se­ries as man­ag­er of the Philadel­phia Phillies, will we say the same some­day for in­ter­im CMO Richard Gray­don's job sta­tus at Seat­tle breast can­cer biotech Atossa Ther­a­peu­tics? Gray­don worked on such drugs as Carvyk­ti (cil­ta-cel) and Im­bru­vi­ca as the se­nior di­rec­tor of clin­i­cal de­vel­op­ment for Janssen, and he has served as di­rec­tor of clin­i­cal de­vel­op­ment at Dai­ichi Sankyo.
→ Jens Würth­n­er has jumped on board as CMO of Am­s­ter­dam's Scenic Biotech, which al­lied with Roche two years ago in a de­vel­op­ment deal in­volv­ing ge­net­ic mod­i­fiers and raised $31 mil­lion in March. Würth­n­er's Big Phar­ma back­ground in­cludes stops at As­traZeneca, GSK and as a clin­i­cal pro­gram leader at No­var­tis be­fore piv­ot­ing to ADC Ther­a­peu­tics in 2016. He had led glob­al clin­i­cal de­vel­op­ment at ADC since Jan­u­ary 2020.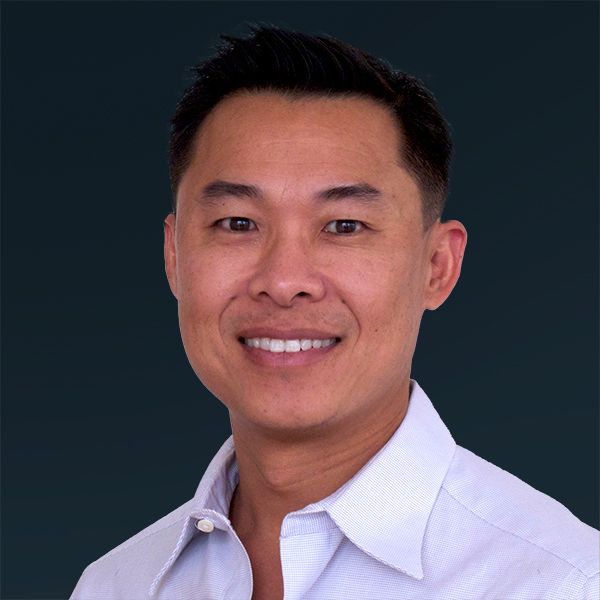 Ed­ward Fang
→ To close this CMO loop, an­timi­cro­bial de­vel­op­er Adap­tive Phage Ther­a­peu­tics has tapped Ed­ward Fang for the po­si­tion. Fang has held this post be­fore at Ade­ni­um Biotech and US-Chi­na out­fit Mi­cuRx Phar­ma­ceu­ti­cals. In April, Adap­tive Phage topped off the cash tank from its Se­ries B from May 2021 to bring the to­tal to $61 mil­lion, and the fol­low­ing month it be­gan the Phase I/II tri­al for its di­a­bet­ic foot os­teomyelitis treat­ment.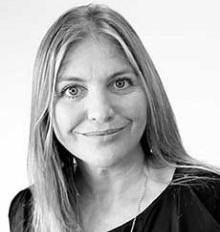 Avi­va As­nis-Al­i­bozek
→ Ex-An­tios chief Greg Mayes is shoring up his lead­er­ship at Toron­to psy­che­delics play­er Re­union Neu­ro­science with Ed­ward Smith as CFO and Avi­va As­nis-Al­i­bozek as VP, med­ical af­fairs. Smith has held a string of CFO posts at La­va Ther­a­peu­tics, Mar­i­nus Phar­ma­ceu­ti­cals and Poly­Medix, and he's a board mem­ber at Ben­itec Bio­phar­ma. A one-time med­ical af­fairs di­rec­tor at As­traZeneca, As­nis-Al­i­bozek was EVP of med­ical af­fairs dur­ing her six years at TRM On­col­o­gy.
→ Travis May's health­care in­for­ma­tion up­start Data­vant — a rel­a­tive in the Vivek Ra­maswamy fam­i­ly of "vants" — has crunched the num­bers and se­lect­ed Mar­la Kessler as chief mar­ket­ing of­fi­cer. The Pfiz­er mar­ket­ing vet fol­lowed up her 13 years at IQVIA with a re­cent year­long stay at Ae­tion as chief cus­tomer of­fi­cer.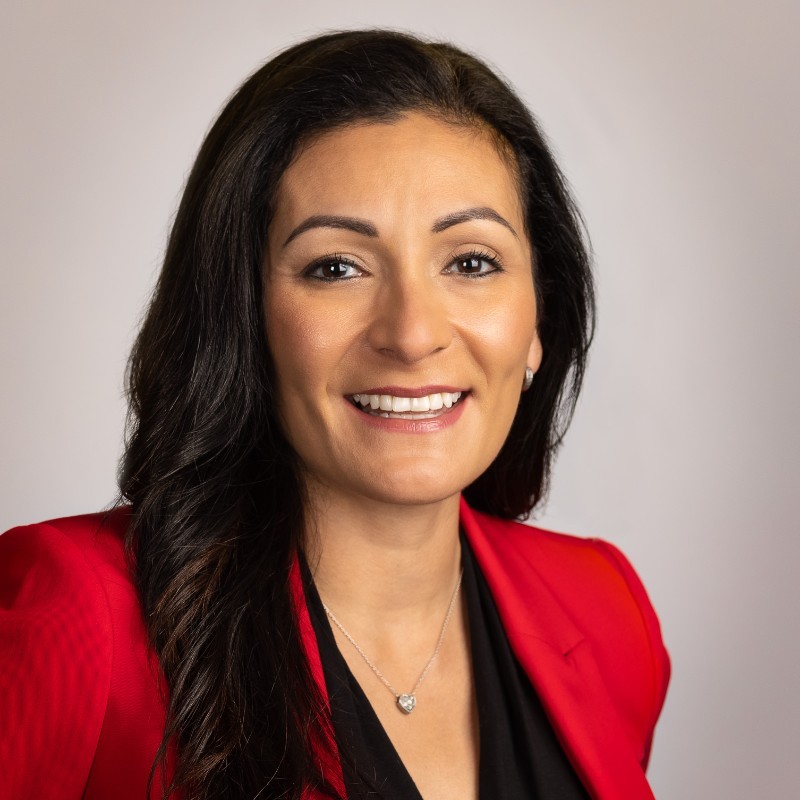 Di­ane Gomez-Thinnes
→ Things can on­ly get Bet­ter: J&J alum Di­ane Gomez-Thinnes has joined San Fran­cis­co-based Bet­ter Ther­a­peu­tics as chief com­mer­cial of­fi­cer. Last year, Gomez-Thinnes fin­ished her 17-year tenure at J&J as the world­wide pres­i­dent of its medtech Men­tor, and from there she be­came the pres­i­dent of US op­er­a­tions for Gal­der­ma.
→ Klean­this Xan­thopou­los' cell ther­a­py crew at Shore­line Bio­sciences has wel­comed Charles Calder­aro III as chief tech­ni­cal of­fi­cer. Calder­aro knows his way around the space from his days at Kite, where he was in charge of CAR-T man­u­fac­tur­ing as glob­al head of tech­ni­cal op­er­a­tions. Af­ter sev­er­al lead­er­ship po­si­tions in a 14-year pe­ri­od at Genen­tech, Calder­aro moved on to Bio­Marin as SVP, glob­al man­u­fac­tur­ing from 2016-19.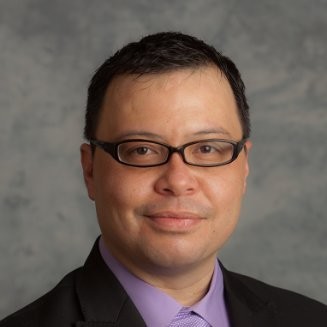 Ja­son Apter
→ CRO San­no­va An­a­lyt­i­cal has sad­dled up Ja­son Apter as CEO and Stephen Unger as CFO. This isn't Apter's first time run­ning things in the CEO seat, hav­ing called the shots pre­vi­ous­ly as CEO at John­son Matthey's health di­vi­sion. Apter al­so has ex­pe­ri­ence un­der his belt from Mil­li­pore Sig­ma and Sig­ma-Aldrich. Mean­while, Unger hops aboard af­ter a stint as CFO at Quo­tient and Cir­cu­lo­gene Ther­a­nos­tics.
→ Genuv has named Jen­ny Choih pres­i­dent of its new Cam­bridge, MA-based sub­sidiary Genuv US. Choih joined Genuv in 2016, most re­cent­ly serv­ing as di­rec­tor of de­vel­op­ment. Ear­li­er in her ca­reer, Choih was a con­sul­tant at McK­in­sey.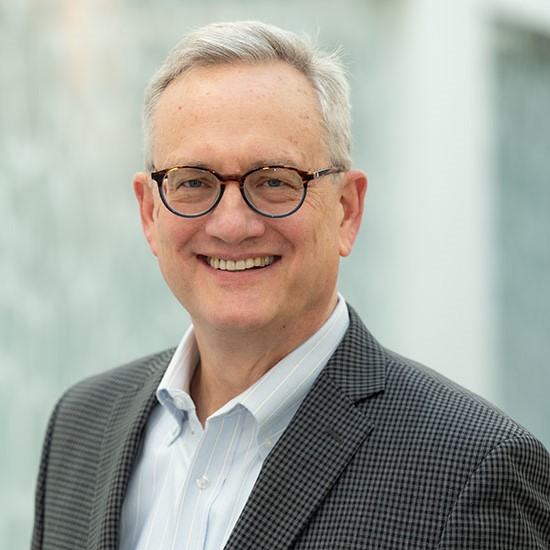 John Leonard
→ In­tel­lia CEO John Leonard is join­ing the likes of Sean Park­er and John Con­nol­ly on the board of di­rec­tors at 3T Bio­sciences, a TCR start­up that pulled to­geth­er a $40 mil­lion Se­ries A led by chair­man Sean Harp­er and the folks at West­lake Vil­lage BioPart­ners. The Ab­bott and Ab­b­Vie alum is al­so a board mem­ber at IQVIA.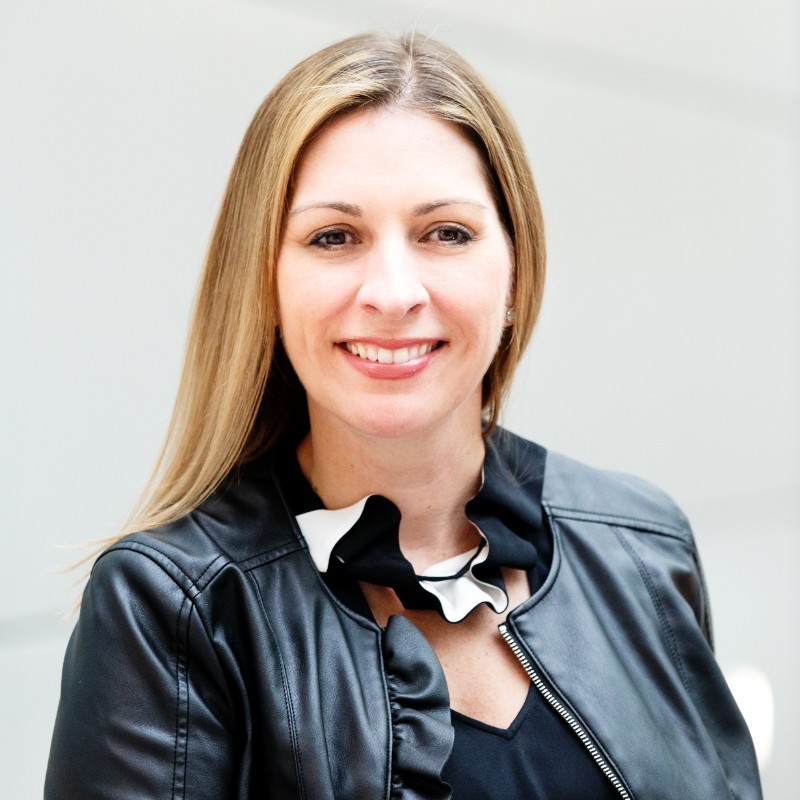 Chris­tine Lin­den­boom
→ As Re­don­da Miller ex­its from the board of di­rec­tors at In­vivyd, Chris­tine Lin­den­boom will step in dur­ing a time of tu­mult marked by last week's lay­offs and ex­ec­u­tive de­par­tures af­ter Till­man Gern­gross bailed as CEO in Feb­ru­ary. An Am­gen and Pfiz­er vet, Lin­den­boom is Al­ny­lam's SVP of in­vestor re­la­tions & cor­po­rate com­mu­ni­ca­tions.
→ Fred Hutch's Tom Lynch has sewn up a spot on the board of di­rec­tors at Flag­ship's Foghorn Ther­a­peu­tics. Lynch's ap­point­ment comes af­ter the FDA threw down the stop sticks with a full clin­i­cal hold on Foghorn's blood can­cer drug FHD-286 in Au­gust. A par­tial hold was hand­ed out a few months be­fore.
Ray­mond Kelle­her
→ Ex­pan­sion Ther­a­peu­tics has elect­ed Ray­mond Kelle­her to the board of di­rec­tors at a time when drug­ging RNA con­tin­ues to at­tract in­ter­est. Kelle­her, a fac­ul­ty mem­ber at Mass­a­chu­setts Gen­er­al Hos­pi­tal and Har­vard Med­ical School, is man­ag­ing di­rec­tor of Cor­morant As­set Man­age­ment.
→ Ubiquigent has an­nounced that the com­pa­ny's CSO Shee­lagh Frame has joined its board of di­rec­tors. Frame be­gan her ca­reer at Ubiquigent in 2018 as head of bi­ol­o­gy be­fore be­ing pro­mot­ed to her cur­rent po­si­tion last year. Pri­or to this role, Frame was with Cy­cla­cel and Onyx Phar­ma­ceu­ti­cals.
→ TC Bio­pharm has fin­ished set­ting up its sci­en­tif­ic ad­vi­so­ry board, which now con­sists of: Blythe Sather (VP and head of re­search at Tune Ther­a­peu­tics), Erin Adams (pro­fes­sor at the Uni­ver­si­ty of Chica­go), Chris Bond (ex­pe­ri­ence from Genen­tech, On­coMed, Juno, Cel­gene and Kite), Is­abelle Riv­iere (di­rec­tor of the cell ther­a­py and cell en­gi­neer­ing lab­o­ra­to­ry at Memo­r­i­al Sloan Ket­ter­ing Can­cer Cen­ter), Daniel Olive (re­searcher at the Can­cer Re­search Cen­ter of In­sti­tut Paoli-Cal­mettes), and Uma Lak­sh­mi­pa­thy (head of patheon trans­la­tion ser­vices and cell ther­a­py R&D phar­ma ser­vices group at Ther­mo Fish­er).
→ Trin­i­ty Biotech is adding a fresh face to its board of di­rec­tors as two oth­ers hit the ex­it. Tom Lind­say joins as non-ex­ec­u­tive di­rec­tor, hav­ing served pre­vi­ous­ly as pres­i­dent of Alere's (now a part of Ab­bott) busi­ness in Africa and cur­rent­ly serves as a board mem­ber at Genedrive. At the same time, di­rec­tors Seon Kyu Jeon and Michael Sung Soo Kim are head­ing out the door.
Il­lus­tra­tion: Kim Ryu for End­points News