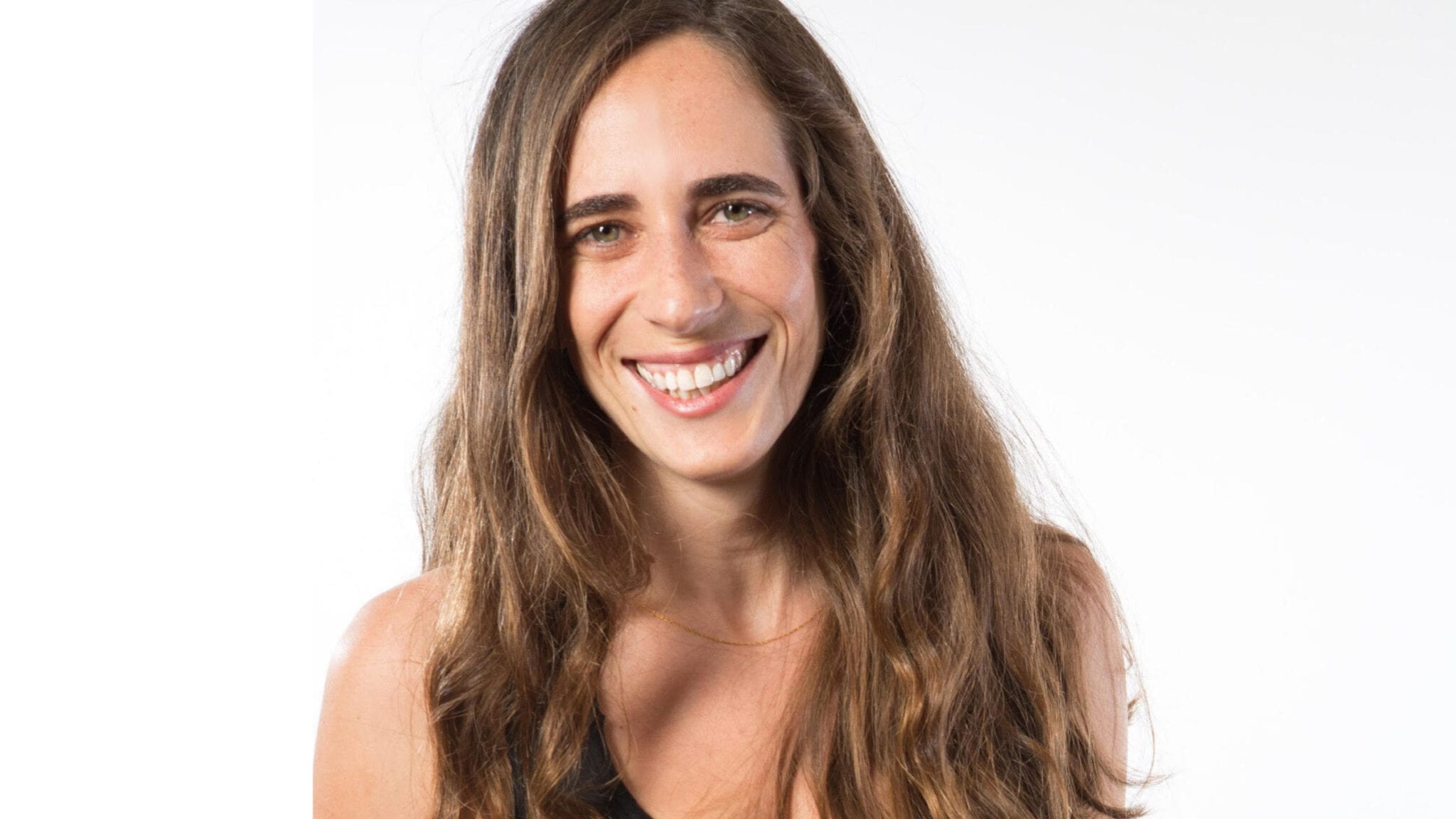 Wild Biotech co-founder Neta Raab
Two Church lab vets, a se­cre­tive in­sti­tute and an Is­raeli bil­lion­aire hunt for drugs in the guts of wild an­i­mals
Over the last four years, Ne­ta Raab and Ido Bachelet have re­ceived hun­dreds of padded card­board box­es con­tain­ing frozen poop from wild an­i­mals on five dif­fer­ent con­ti­nents.
The pack­ages came reg­u­lar­ly to their lab out­side Tel Aviv, sent from a squad of zo­ol­o­gists and spe­cial­ized Is­raeli army vet­er­ans who tracked enough an­i­mals to fill a Rud­yard Kipling nov­el, rush­ing to col­lect vul­ture and rhi­no and frog sam­ples with­in an hour of ex­tru­sion. Raab and Bachelet care­ful­ly opened the box­es, re­mov­ing the sam­ples from plas­tic-wrapped tubes and then us­ing spe­cial­ized mag­net­ic beads to fish out the bac­te­r­i­al DNA in­side for se­quenc­ing.
The re­sult of that ef­fort ap­peared Thurs­day in Sci­ence, where Raab, Bachelet and promi­nent Is­raeli com­pu­ta­tion­al bi­ol­o­gist Er­an Se­gal pub­lished what amounts to the largest data­base ever as­sem­bled of the mi­cro­bio­me, or gut bac­te­ria, in­side dif­fer­ent mem­bers of the an­i­mal king­dom. Sam­pling near­ly 200 an­i­mals, they doc­u­ment­ed 5,000 genomes across over 1,200 dif­fer­ent bac­te­r­i­al species, most of which had nev­er been seen be­fore.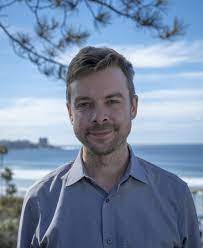 Jack Gilbert
It's a ma­jor sci­en­tif­ic achieve­ment, out­side ex­perts say, one that will al­low the grow­ing num­ber of re­searchers study­ing the mi­cro­bio­me in­side par­tic­u­lar an­i­mals, in­clud­ing hu­mans, to fit their find­ings in­to a broad­er con­text. But for Raab and Bachelet, two vet­er­ans of the George Church Lab, it's al­so a vast trove of ge­net­ic in­for­ma­tion that could be mined for new drugs on a long list of dis­eases.
They've launched a com­pa­ny, Wild Biotech, to be­gin turn­ing the genes they found in­to ther­a­pies for im­muno­log­i­cal, in­flam­ma­to­ry and gas­troin­testi­nal con­di­tions. The idea is that these bac­te­ria have, over mil­lions of years, evolved pro­teins to car­ry out a wide range of unique func­tions for their hosts. Tap­ping and en­gi­neer­ing those pro­teins could help cor­rect prob­lems in hu­mans.
"This re­source re­al­ly does cre­ate a plat­form — a spring­board if you will — to ac­cel­er­ate re­search, to help us lever­age the mi­cro­bio­me in treat­ing dis­ease, im­prov­ing health, restor­ing ecosys­tems," says Jack Gilbert, a mi­cro­bial ecol­o­gist at UC San Diego who is not in­volved in the re­search or the com­pa­ny.
Time­wise, he adds, bac­te­ria have a leg up on any med­i­c­i­nal chemist in a drug lab. "If you think about it, na­ture has been ex­per­i­ment­ing with vari­ants in mi­cro­bial chem­istry for bil­lions of years," he says. "That's a lot of ex­per­i­men­ta­tion — way more than any hu­man en­deav­or could hope to achieve."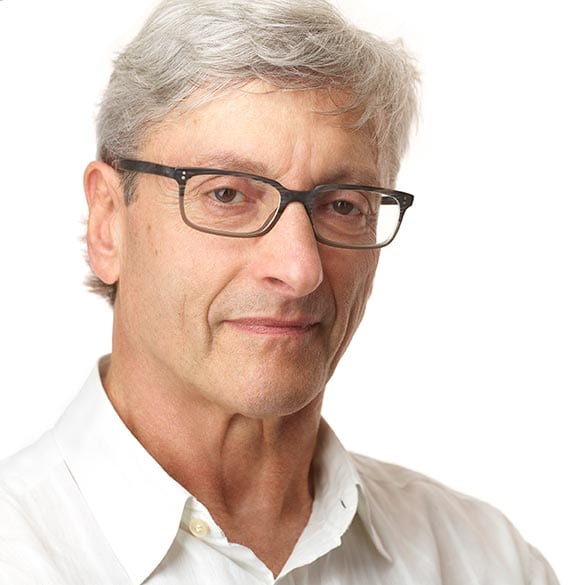 Dan Littman
Wild Biotech joins the long list of com­pa­nies that have raised bil­lions to lever­age sci­en­tists' grow­ing un­der­stand­ing of the hu­man mi­cro­bio­me in­to new drugs for can­cer or in­fec­tious dis­ease. Those ef­forts, though, have large­ly fo­cused on giv­ing peo­ple tablets con­tain­ing strains of liv­ing bac­te­ria from hu­mans, re­ly­ing on the con­flu­ence of hun­dreds of dif­fer­ent genes to re­store a healthy im­mune sys­tem.
In try­ing to tap an­i­mal mi­cro­bio­mes and iso­late in­di­vid­ual pro­teins, Raab and Bachelet will have to show a deep­er un­der­stand­ing of the bac­te­ria and the func­tion of the genes they un­cov­ered. They say they have that tech­nol­o­gy and they've re­ceived an em­i­nent backer in Is­raeli bil­lion­aire Mar­ius Nacht, but so far, it re­mains un­pub­lished and un­proven.
"My guess is that there's gonna be a lot of valu­able med­i­c­i­nal in­for­ma­tion in there," says Dan Littman, a pro­fes­sor of mol­e­c­u­lar im­munol­o­gy at NYU and co-founder of the mi­cro­bio­me biotech Vedan­ta. "But it's go­ing to take an enor­mous amount of work to go from here to the next step of mak­ing a valu­able prod­uct."
A hye­na cre­at­ing a mi­cro­bio­me sam­ple in Ugan­da. Re­searchers will col­lect it with­in the hour (Gal Zanir)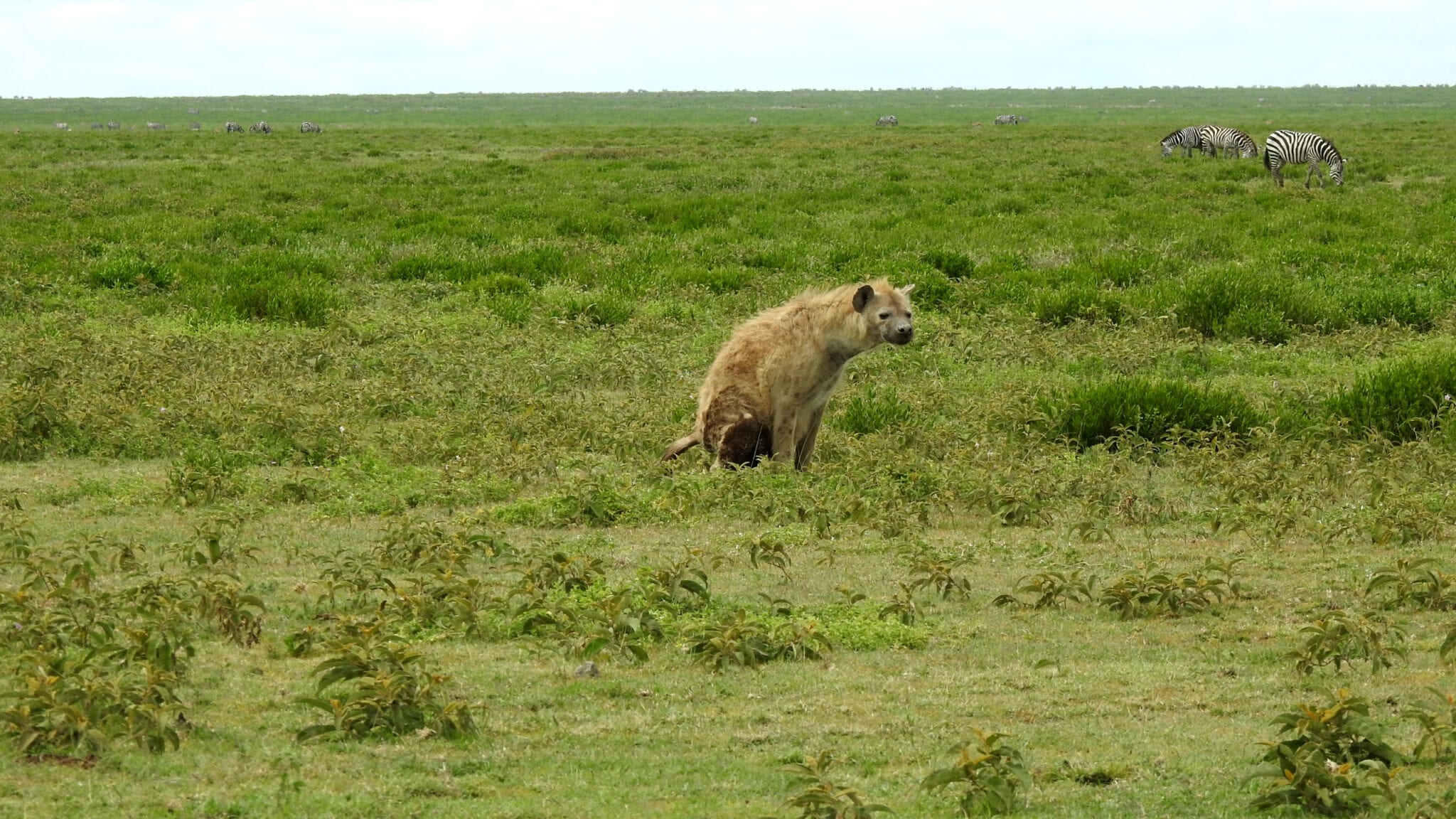 Click on the im­age to see the full-sized ver­sion
A se­cre­tive Is­raeli in­sti­tute with some bird ques­tions
Wild Biotech grew out of work Raab, Bachelet and their third co­founder, Doron Levin, con­duct­ed at a small in­sti­tute in Re­hovot, Is­rael called Aug­man­i­ty. Bachelet did his post­doc at the Church lab, where he start­ed mak­ing a name in a field of nan­otech­nol­o­gy called DNA origa­mi, and he says he found­ed Aug­man­i­ty af­ter leav­ing acad­e­mia to back am­bi­tious sci­en­tif­ic projects. But he of­fered no oth­er de­tails, in­clud­ing what oth­er work they do or how many peo­ple work there.
"We're a very stealthy or­ga­ni­za­tion," Bachelet says, point­ing me to a sin­gle-page web­site that was of­fline at the time. "There's no sign on the build­ing, there's no sign on the door."
Raab, a for­mer stu­dent and now Wild's CEO, joined Aug­man­i­ty af­ter her own stint at the Church lab, hop­ing to help build Is­rael's biotech scene.
The mi­cro­bio­me project arose out of sev­er­al ideas they had about birds: Is­rael is a land­ing spot for bil­lions of birds mi­grat­ing be­tween Africa and Eu­rope — could they sam­ple their drop­pings and warn coun­tries of the path­o­gen­ic bac­te­ria they car­ry? They al­so won­dered about the mi­cro­bio­mes in vul­tures and oth­er scav­engers. These an­i­mals eat rot­ting flesh, so they need to evade or with­stand the tox­ins in the bac­te­ria that grow on corpses. Did they use their own mi­cro­bio­mes to do so?
Soon, they were ask­ing about all sorts of dif­fer­ent an­i­mals and how they sur­vived con­di­tions hu­mans nev­er en­counter. "So the idea was born from many dif­fer­ent small ques­tions," Raab says. "But at some point, we kind of had an epiphany."
Raab worked with ex­perts from the Is­raeli sa­fari and IDF spe­cial­ists to track an­i­mals in Hun­gary, Ugan­da, the Falk­land Is­lands, Mada­gas­car, Aus­tralia and Is­rael. They used drones to fol­low an­i­mals and teamed with guides and rangers to track them by foot and ve­hi­cle. They put up nets to trap and band birds. They board­ed in­flat­able boats to trail whales off the Falk­land Is­lands, skim­ming sam­ples on the wa­ter's sur­face.
Along with the fe­cal sam­ple, track­ers al­so logged de­tails about the in­di­vid­ual an­i­mal and lo­ca­tion. Oth­er re­searchers have looked at a wide range of cap­tive an­i­mals, but Raab want­ed wild an­i­mals, point­ing to re­search that cap­tiv­i­ty can change or even crip­ple an an­i­mal's mi­cro­bio­me.
"It changes their ca­pac­i­ty to re­turn to na­ture," she says. "And we re­al­ly want­ed to look for the spe­cif­ic fea­tures that en­able them to re­al­ly sur­vive in the hos­tile and harsh en­vi­ron­ments."
To an­a­lyze the sam­ples af­ter they ar­rived in Is­rael, Bachelet and Raab reached out to Se­gal, a pi­o­neer in com­pu­ta­tion­al ge­net­ics who some­times worked on the hu­man mi­cro­bio­me. The two labs broke the DNA they ex­tract­ed — a tan­gle of strands from all the var­i­ous mi­crobes in a giv­en fe­cal sam­ple called a "metagenome" — in­to small pieces that can be read by a se­quencer. The se­quencer spits out an in­com­pre­hen­si­ble jum­ble of frag­ments from hun­dreds or thou­sands of dif­fer­ent bac­te­ria. But by look­ing for places where the dif­fer­ent frag­ments over­lap, the re­searchers can stitch com­plete genomes back to­geth­er.
They can then tag in­di­vid­ual genes by look­ing for rec­og­niz­able pat­terns. Every gene, for ex­am­ple, starts and ends with string of let­ters called a "start" and "stop" codon.
"A metagenome is like an in­com­plete jig­saw puz­zle thrown on the floor," says Gilbert, the UCSD re­searcher. "What they've done is take those puz­zle pieces and start to piece them to­geth­er."
Sur­pris­ing in­sights
The work im­me­di­ate­ly brought sur­pris­es. David Zee­vi, a PhD stu­dent at Se­gal's lab who worked on the metagenome analy­sis, says bac­te­ria that live on land and in the sea gen­er­al­ly have sim­i­lar genomes. So he was shocked by how much the mi­cro­bio­mes could vary be­tween species and how many new genes ap­peared.
"They have such a huge di­ver­si­ty, huge po­ten­tial of new mi­cro­bial genes," says Zee­vi, who is now an in­de­pen­dent fel­low at Rock­e­feller about to launch his own mi­cro­bio­me lab at the Weiz­mann In­sti­tute. "What are the se­lec­tive pres­sures, in terms of evo­lu­tion, that led to some­thing like this?"
For Bachelet and Raab, though, the big ques­tion is whether they can trans­late the data­base in­to drugs. They be­gan link­ing the genes they found to traits in the pa­per, show­ing for ex­am­ple dif­fer­ences be­tween car­ni­vores and her­bi­vores that might give meat-eaters en­hanced abil­i­ties to com­bat tox­ic bac­te­ria.
As a proof-of-con­cept, they syn­the­sized one pro­tein found in grif­fon vul­tures' mi­cro­bio­me they be­lieved helped it com­bat the dead­ly synapse-cut­ting poi­son bot­u­linum tox­in A. It turned out that the pro­tein ac­tu­al­ly sped up the tox­in's ef­fect — part of what the re­searchers be­lieve is a cas­cade of en­zymes grif­fons use to clear it.
Bot­u­linum tox­in A is al­so the key in­gre­di­ent in Ab­b­Vie bil­lion-dol­lar Botox. Per­haps, Bachelet says, you can use the grif­fon pro­tein to cre­ate a fast-act­ing Botox, or "Su­per-Botox." "That's al­ready a mar­ket," he says.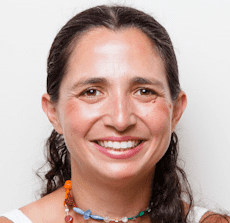 Naa­ma Ge­va Za­torsky
Naa­ma Ge­va-Za­torsky, who runs a sys­tems bi­ol­o­gy lab at the Tech­nion, agreed the tox­in pro­vid­ed a good test case, adding that she'd now like to see larg­er work on col­lect­ing, study­ing and freez­ing an­i­mal mi­cro­bio­me sam­ples, as re­searchers have done with hu­man mi­cro­bio­mes.
"This is a pure­ly beau­ti­ful study!" she said in an email. "Trans­lat­ing to med­i­cine is to­tal­ly fea­si­ble."
Not every­one is con­vinced, though. David Berry, a part­ner at Flag­ship who played a piv­otal role in found­ing the mi­cro­bio­me biotechs Seres Ther­a­peu­tics, Evelo Bio­sciences and In­di­go Agri­cul­ture, says their work brought ma­jor in­sights in­to an un­der-ex­plored area. In the past, though, he says re­searchers have strug­gled to iso­late in­di­vid­ual genes that give a par­tic­u­lar gut bac­teri­um its im­pact.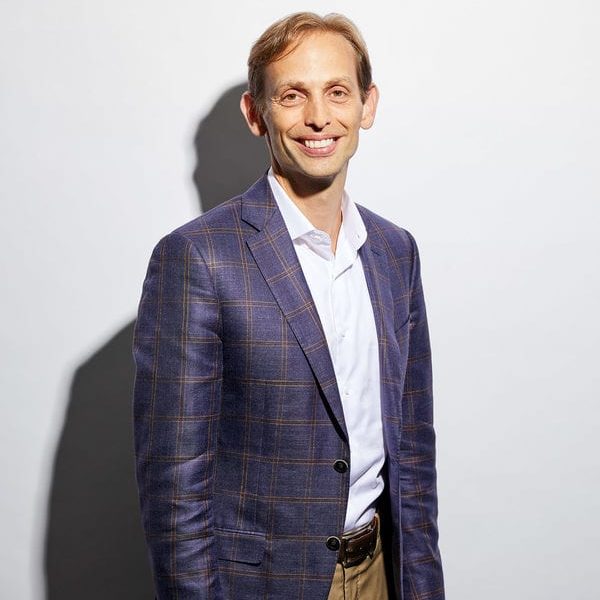 David Berry
Of­ten­times, sci­en­tists would see two strains of the same species, one that has a pro­found ef­fect on its host and one that doesn't. But when they tried to com­pare the two genomes to find the dif­fer­ence, they would find mil­lions of dif­fer­ences — on the same scale that sep­a­rates hu­man and ba­nanas, say, or hu­mans and fun­gi — mak­ing it im­pos­si­ble to sin­gle out a pro­tein that could be ther­a­peu­tic.
Still, he adds, some­times they found chem­i­cals pro­duced by the mi­crobes that were piv­otal.
"I wouldn't rule out the po­ten­tial that there's some­thing deeply im­por­tant and deeply in­sight­ful in the da­ta," he says. "But I think there's a whole bunch of steps that have to be tak­en to turn this in­to some­thing that can pro­duce drugs."
A wild fu­ture
Bachelet and Raab are now work­ing on those steps. So far they're keep­ing most de­tails about the com­pa­ny un­der wraps. They say they have a far larg­er data­base than the one they pub­lished in Sci­ence and an AI-as­sist­ed soft­ware that can link the in­di­vid­ual genes they found to po­ten­tial im­pact par­tic­u­lar dis­or­ders.
They're fo­cus­ing, Bachelet says, on pro­teins and func­tions you can't find in the hu­man mi­cro­bio­me and that might of­fer new routes of ad­min­is­tra­tion or the abil­i­ty to rad­i­cal­ly al­ter the im­mune sys­tem. With bil­lion­aire Nacht's back­ing, they've built a 9-per­son-team with­out hav­ing to re­ly on tra­di­tion­al VC fund­ing.
The com­pa­ny has a cou­ple lead can­di­dates from the ini­tial analy­sis and they'll work on ex­pand­ing the plat­form and re­fin­ing the soft­ware for at least the next year, be­fore they po­ten­tial­ly need more fund­ing. In the mean­time, they've frozen all their old sam­ples should they need to be test­ed again or if they want to try to cul­ture in­di­vid­ual strains liv­ing in­side. It's a one-of-a-kind re­source for the fu­ture.
"We're heads down," Raab says. "It's ear­ly, still."