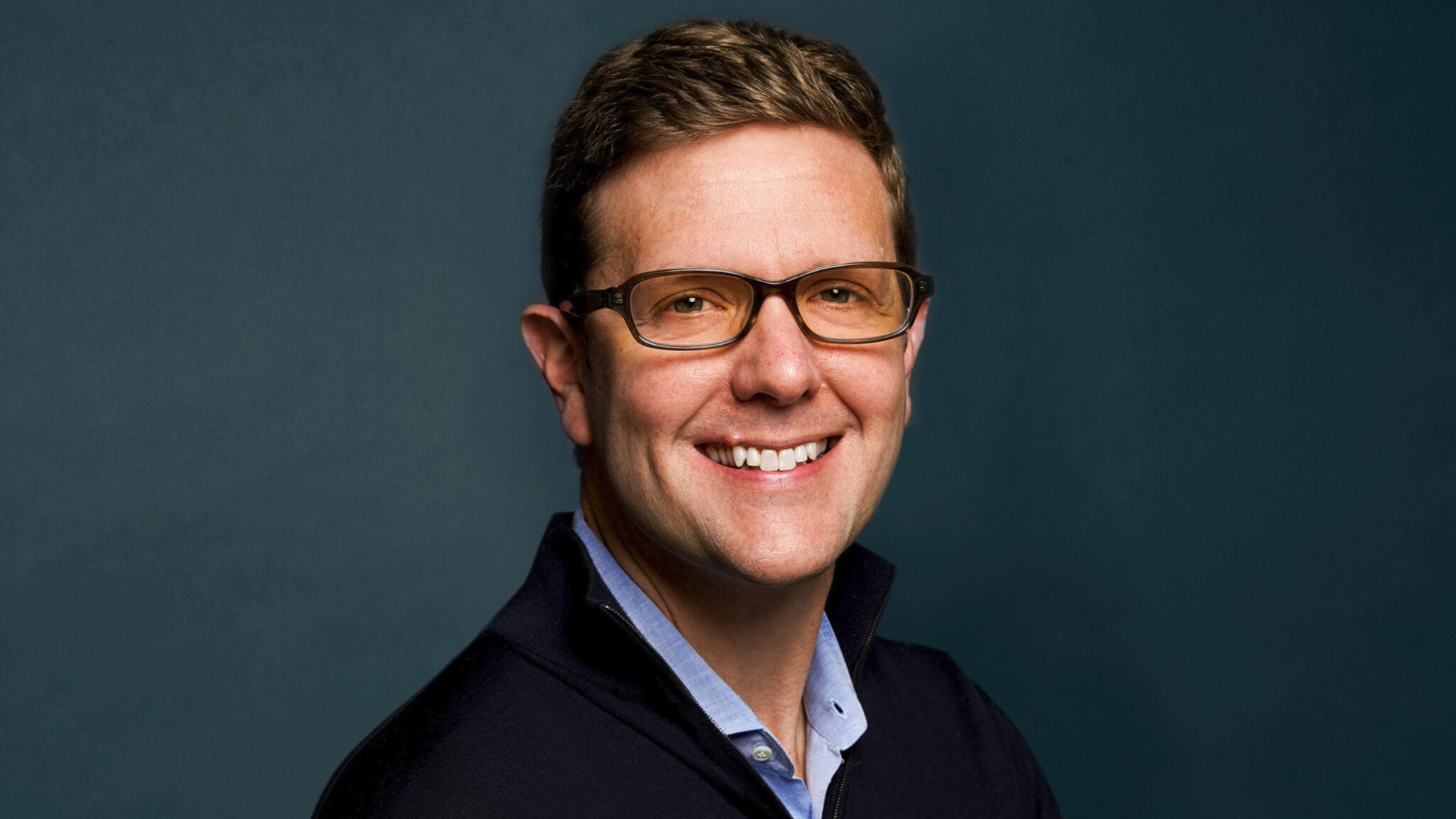 Jeremy Bender, Day One Biopharmaceuticals CEO
Two days af­ter show­ing strong pe­di­atric can­cer da­ta, Day One taps $150M in pub­lic cap­i­tal
Pub­lic biotechs can still raise mon­ey, but it comes with a big caveat: The clin­i­cal da­ta must im­press.
It ap­pears the mar­ket re­act­ed so with Day One Bio­phar­ma­ceu­ti­cals, as the biotech plans to se­cure $150 mil­lion this week in a pub­lic of­fer­ing. The four-year-old com­pa­ny is fol­low­ing a trend of biotechs go­ing straight to the mar­ket hours or days af­ter re­leas­ing re­sults that out­per­form ex­pec­ta­tions and pad the case for a drug's po­ten­tial reg­u­la­to­ry path.
The fig­ure was orig­i­nal­ly $125 mil­lion, but the biotech seems to have gar­nered enough in­ter­est from in­vestors over the course of Tues­day on the back of a Sun­day night re­lease of clin­i­cal da­ta show­ing a for­mer Take­da drug worked well in treat­ing kids with a cer­tain form of brain can­cer.
The South San Fran­cis­co biotech had al­ready seen its shares $DAWN more than dou­ble since Fri­day's clos­ing price, go­ing from $6.62 be­fore the week­end to $16 apiece be­fore Wednes­day's open­ing bell. The com­pa­ny went pub­lic 54 weeks ago at an ini­tial price of $16, though that fig­ure surged on day one.
Day One's drug, known as tovo­rafenib and in-li­censed from Take­da, had an ef­fect on many pa­tients in a mid-stage study, the biotech said Sun­day. An over­all re­sponse rate of 64% was record­ed among the first 22 evalu­able pa­tients who have a brain tu­mor known as re­cur­rent or pro­gres­sive low-grade glioma (pLGG).
The re­sults come from FIRE­FLY-1, which in­cludes a reg­is­tra­tion co­hort among three arms. That co­hort has en­rolled all pa­tients and will read out in 2023. A fil­ing is ex­pect­ed in the first half of next year, Cowen an­a­lysts not­ed. The an­a­lysts pre­dict­ed $675 mil­lion in peak sales in the R/R set­ting.
A Phase III study will be­gin in front­line pLGG, Day One de­cid­ed based on the new da­ta.
Oth­er biotechs have gone down this path in re­cent months. De­spite mas­sive head­winds and a shut­tered en­try on­to Wall Street for near­ly every am­bi­tious biotech, some list­ed com­pa­nies have been able to pull in new funds af­ter re­leas­ing da­ta that ex­cite in­vestors and throw some weight be­hind their the­ses.
Three com­pa­nies got the ball rolling in late March, over the span of 24 hours. As­cendis Phar­ma, ar­genx and Apel­lis Phar­ma­ceu­ti­cals reeled in a to­tal of $1.5 bil­lion in new monies af­ter late-stage and long-term da­ta on var­i­ous drugs.
More biotechs have fol­lowed suit since April show­ers be­gan. An­oth­er drug out of Take­da spurned a sim­i­lar fol­low-on of­fer­ing for Phath­om Phar­ma­ceu­ti­cals, which looked to the mar­ket for an­oth­er $260 mil­lion af­ter se­cur­ing FDA ap­proval to treat adults in­fect­ed by H. py­lori bac­te­ria. Re­zo­lute nabbed $130 mil­lion af­ter a Phase II da­ta drop in May, and Tar­sus sought about $75 mil­lion the same week af­ter a Phase III win for an eye drop.