Two gene ther­a­py ap­provals head­line CBER's FY 2018 re­port
The FDA Cen­ter for Bi­o­log­ics Eval­u­a­tion and Re­search (CBER) on Wednes­day pub­lished its fis­cal year 2018 re­port, high­light­ing two gene ther­a­py ap­provals, as well as the ap­provals of a he­pati­tis B vac­cine, a vac­cine to pre­vent shin­gles and a flu vac­cine for chil­dren as young as six months.
Both of the gene ther­a­py ap­provals oc­curred at the very be­gin­ning of the pre­vi­ous fis­cal year, with CBER sign­ing off on Spark Ther­a­peu­tics' Lux­tur­na (voreti­gene nepar­vovec-rzyl) for chil­dren and adult pa­tients with an in­her­it­ed form of vi­sion loss in De­cem­ber 2017 and Gilead's Yescar­ta (axi­cab­ta­gene ciloleu­cel), a cell-based gene ther­a­py, to treat adult pa­tients with cer­tain types of large B-cell lym­phoma, in Oc­to­ber 2017.
"FY 2018 was par­tic­u­lar­ly ex­cit­ing be­cause of the pace of progress in cel­lu­lar and gene ther­a­pies. CBER re­ceived more than 150 INDs for gene ther­a­py prod­ucts, bring­ing the to­tal num­ber of ac­tive INDs up to near­ly 800 ap­pli­ca­tions," CBER Di­rec­tor Pe­ter Marks said.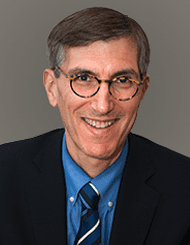 Pe­ter Marks
CBER's Of­fice of Tis­sues and Ad­vanced Ther­a­pies al­so re­leased 10 new guid­ance doc­u­ments in 2018, in­clud­ing six new draft guid­ance doc­u­ments on gene ther­a­py and a re­cent­ly fi­nal­ized guid­ance on ex­pe­dit­ed pro­grams for re­gen­er­a­tive med­i­cine.
The cen­ter al­so launched a new pro­gram in 2018, known as IN­TER­ACT, where­by spon­sors can seek a pre­lim­i­nary and in­for­mal con­sul­ta­tion with the agency pri­or to a pre-IND meet­ing.
In ad­di­tion, CBER met its drug and med­ical de­vice user fee goals and au­tho­rized the first two donor screen­ing tests for the di­rect de­tec­tion of Zi­ka virus RNA in hu­man plas­ma from in­di­vid­ual donors.
An­oth­er high­light was CBER's grant­i­ng of an emer­gency use au­tho­riza­tion last Ju­ly to the De­part­ment of De­fense to en­able the emer­gency use of a freeze-dried plas­ma prod­uct man­u­fac­tured by the Cen­tre de Trans­fu­sion San­guine des Ar­mées (French FDP). The prod­uct is used to treat he­m­or­rhage or co­ag­u­lopa­thy of US mil­i­tary per­son­nel in­jured dur­ing com­bat when plas­ma is not avail­able, or its use is not prac­ti­cal. The move fol­lows the Pen­ta­gon's crit­i­cism of the FDA's slug­gish­ness in ap­prov­ing the freeze-dried prod­uct, which some said oth­er coun­tries' troops had used for years.
As part of the FDA's mu­tu­al recog­ni­tion agree­ments with Eu­rope, CBER as­sessed reg­u­la­tors from 14 coun­tries to en­sure their in­spec­tion of med­ical prod­ucts reg­u­lat­ed by the cen­ter could be rec­og­nized by the FDA. And CBER said it's con­tin­u­ing to as­sess the re­main­ing EU mem­ber states to meet its 15 Ju­ly com­mit­ment that all mem­ber states are con­firmed.
What the re­port does not men­tion, how­ev­er, is the grow­ing num­ber of Re­gen­er­a­tive Med­i­cine Ad­vanced Ther­a­py (RMAT) des­ig­na­tion re­quests that the FDA is re­ceiv­ing. Ac­cord­ing to da­ta as of 31 March, there have now been 97 des­ig­na­tion re­quests (in­clud­ing 19 in the first three months of this year), of which 33 have been grant­ed, 53 de­nied and five with­drawn.
---
First pub­lished in Reg­u­la­to­ry Fo­cus™ by the Reg­u­la­to­ry Af­fairs Pro­fes­sion­als So­ci­ety, the largest glob­al or­ga­ni­za­tion of and for those in­volved with the reg­u­la­tion of health­care prod­ucts. Click here for more in­for­ma­tion.