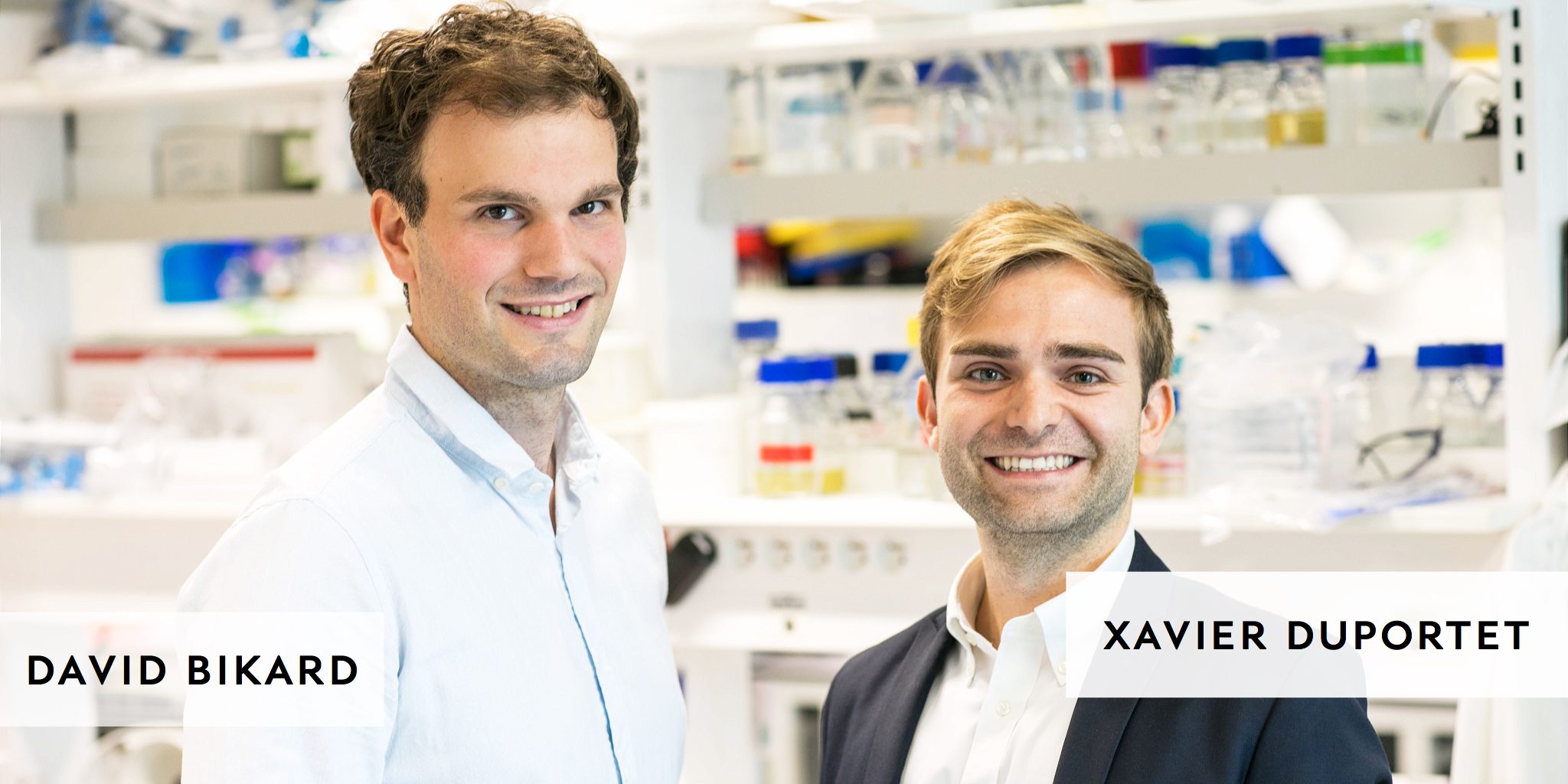 Two young sci­en­tists bag $20M to per­fect their CRISPR at­tack on dis­ease-caus­ing bac­te­ria at up­start Eli­go
What if you could find a way to de­liv­er new tech­nol­o­gy like CRISPR in­to the teem­ing mi­cro­bio­me re­gions in­side the hu­man body, de­liv­er­ing in­struc­tions to slice in­to spe­cif­ic strains of trou­ble­some bac­te­ria. Your de­liv­ery ves­sels made of bits of DNA and pro­teins would have to sur­vive an acid washed storm in the stom­ach and then ap­pear where need­ed for an at­tack on a spe­cif­ic tar­get — such as a rare dis­ease trig­gered by bac­te­ria.
No easy task, to be sure. But if it worked, you'd have a mi­cro­bio­me en­gi­neer­ing plat­form on which you could build a line­up of pro­grams. And along the way you might make your av­er­age an­tibi­ot­ic look like a rel­ic of the last cen­tu­ry.
That, in its sim­plest form, is what Eli­go Bio­science is af­ter. And they now have a $20 mil­lion round led by Sev­en­ture and Khosla — one of those VCs that like noth­ing bet­ter than bankrolling cut­ting-edge sci­ence is search of cool new tech.
At 29, com­pa­ny co-founder and CEO Xavier Du­portet has been in­cu­bat­ing the tech­nol­o­gy with €2 mil­lion of seed cash at the In­sti­tute Pas­teur. He's us­ing tech that he and his co­founder — David Bikard — hatched in labs at MIT and Rock­e­feller. And now he says the com­pa­ny is ready to move through the fi­nal two years of pre­clin­i­cal work as they set the stage for a first-in-hu­mans study in 2020.
"We're just cut­ting (DNA)," Du­portet tells me, not mod­i­fy­ing it as some of the more am­bi­tious CRISPR in­ves­ti­ga­tors are look­ing to do. Over the past two years, they've man­aged to do that suc­cess­ful­ly in mice. Now one of the big chal­lenges is scal­ing up a new man­u­fac­tur­ing tech­nol­o­gy so they can start to in­dus­tri­al­ize the process.
The young biotech ex­ec and his part­ner have in­creased the com­pa­ny staff, grow­ing from 7 to 15 with an eye now to build that up to 20. And while France of­ten gets a bad rep among the ma­jor R&D play­ers for of­ten con­tentious la­bor dis­putes, Du­portet is hap­py to have his small biotech based in Paris, where the gov­ern­ment pro­vides gen­er­ous tax in­cen­tives for re­search spend­ing and will re­im­burse the first two years salary of a new­ly hired PhD.
Right now, that two years is well mapped out. And he has the mon­ey for what comes next.