UCB, Bio­gen ad­mit de­feat in PhII lu­pus tri­al, adding to a string of late-stage fail­ures in the field
A late-stage lu­pus pro­gram at UCB and Bio­gen has fol­lowed sev­er­al ri­vals in­to a wall.
With­out pro­vid­ing de­tails, the part­ners re­port­ed that their drug, dapirolizum­ab pe­gol (DZP), had failed to meet the pri­ma­ry end­point, as mea­sured by dose re­sponse at 24 weeks on a scale called the British Isles Lu­pus As­sess­ment Group-based Com­pos­ite Lu­pus As­sess­ment (BI­CLA). The phase IIb tri­al in­volved 182 pa­tients suf­fer­ing from mod­er­ate­ly-to-se­vere­ly ac­tive sys­temic lu­pus ery­the­mato­sus, de­spite stan­dard-of-care treat­ment. Pa­tients in the study were ei­ther giv­en the drug or a place­bo, and al­though in­ves­ti­ga­tors cit­ed con­sis­tent im­prove­ments in pa­tients on the drug, the ex­per­i­men­tal treat­ment did not achieve a sta­tis­ti­cal­ly sig­nif­i­cant (p-val­ue of 0.06) ef­fect.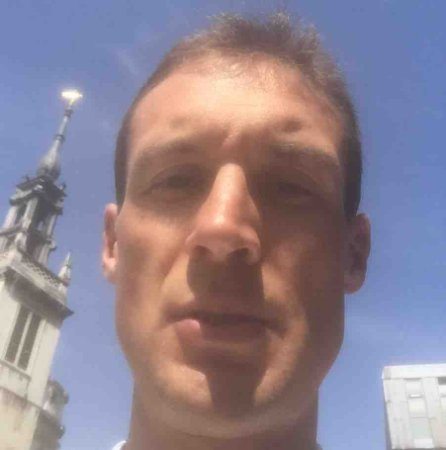 Pe­ter Welford
There's no rea­son to pan­ic, though, ac­cord­ing to Jef­feries' Pe­ter Welford, who la­beled the re­sults "not al­to­geth­er un­sur­pris­ing giv­en this no­to­ri­ous­ly dif­fi­cult to treat in­di­ca­tion."
(W)e un­der­stand that con­sis­tent, and po­ten­tial­ly mean­ing­ful im­prove­ments were demon­strat­ed across the ma­jor­i­ty of clin­i­cal end­points com­pared to place­bo, and bio­mark­er da­ta were sup­port­ive. Along with part­ner Bio­gen, UCB is con­sid­er­ing next steps for the pro­gramme. DZP was safe and well tol­er­at­ed. SLE tri­als have a no­to­ri­ous­ly high at­tri­tion rate, hence we had not as­cribed any val­ue to DZP in our val­u­a­tion.
The sen­ti­ment was echoed by in­vestors, with UCB (Eu­ronext Brus­sels: $UCB) and Bio­gen $BI­IB shares down a mere 1.2% and 1.5% re­spec­tive­ly.
Late-stage lu­pus fail­ures have be­come a bit of a norm, with Xen­cor $XN­CR, As­traZeneca $AZN and Sanofi's $SNY Abl­ynx all con­ced­ing in re­cent months that their drugs failed to make the cut in treat­ing the au­toim­mune dis­ease.
UCB and Bio­gen be­gun their study in 2016 hop­ing that their an­ti-CD40L drug — once ex­plored as a treat­ment for amy­otroph­ic lat­er­al scle­ro­sis — would be dif­fer­ent. They will now have a hard­er time ex­plain­ing how.