UK biotech rock­ets up on Covid-19 'break­through' for in­haled in­ter­fer­on be­ta — can its small study live up to the boast?
In­ter­fer­on be­ta, a cy­tokine ap­proved and wide­ly used in in­jectable forms, sur­faced very ear­ly on as a po­ten­tial treat­ment for Covid-19. A British biotech now says its in­haled for­mu­la­tion of the drug helped hos­pi­tal­ized pa­tients re­cov­er — and low­ered their risk of do­ing worse.
It's a small study in­volv­ing on­ly 101 pa­tients and missed some end­points, but Synair­gen said the re­sults could sig­nal a "ma­jor break­through." If true, that would al­so mark se­ri­ous val­i­da­tion for a drug that As­traZeneca once li­censed but even­tu­al­ly aban­doned as an asth­ma ther­a­py.
First, the pos­i­tives:
Pa­tients in the SNG001 arm saw their risk of re­quir­ing ven­ti­la­tion or dy­ing re­duced by 79% com­pared to those who re­ceived place­bo, with a mar­gin­al­ly pos­i­tive p-val­ue of 0.046.
They were al­so "more than twice as like­ly to re­cov­er" — to the point where they can go about their dai­ly lives de­spite the in­fec­tion — al­though the dif­fer­ence here wasn't spelled out (p=0.043).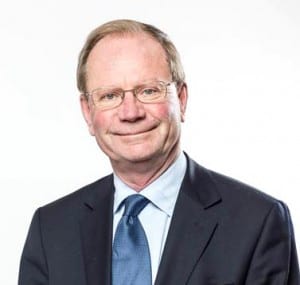 Stephen Hol­gate
Al­though the com­pa­ny didn't use the ex­act word­ing, these out­comes ap­pear to align with the pri­ma­ry end­point list­ed on a tri­al post­ing, which mea­sures clin­i­cal im­prove­ment dur­ing the 16-day dos­ing pe­ri­od on an 8-point scale. No fur­ther de­tails on how pa­tients im­proved or wors­ened along that scale were pro­vid­ed.
Shares shot up 173.97% up­on the news, reach­ing 100 GBX on the Lon­don Stock Ex­change.
One oth­er sec­ondary end­point stood out, while oth­ers fell short.
Breath­less­ness, a se­vere symp­tom de­signed to be as­sessed along­side cough and spu­tum, was "marked­ly re­duced" for pa­tients who got the drug (p=0.007). The num­bers for cough and spu­tum weren't avail­able.
More­over, Synair­gen not­ed, three par­tic­i­pants died af­ter be­ing ran­dom­ized to place­bo, com­pared to ze­ro deaths in the SNG001 group — not that they can draw any con­clu­sion from it.
SNG001 works by send­ing high lo­cal con­cen­tra­tions of in­ter­fer­on be­ta, a "nat­u­ral­ly oc­cur­ring an­tivi­ral pro­tein," to re­store the lung's de­fense against the virus, ac­cord­ing to Stephen Hol­gate, a Uni­ver­si­ty of Southamp­ton pro­fes­sor who co-found­ed Synair­gen.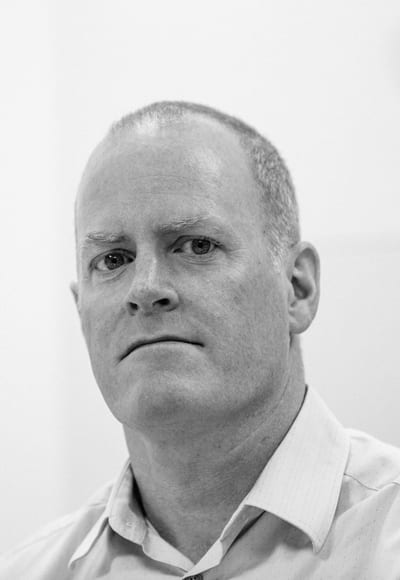 Richard Mars­den
But the tri­al, which was con­duct­ed across 9 sites in the UK, found that pa­tients who al­ready re­quired oxy­gen at ad­mis­sion didn't seem to ben­e­fit as much. The "nu­mer­i­cal ad­van­tage" in the like­li­hood of hos­pi­tal dis­charge didn't trans­late to a sta­tis­ti­cal­ly sig­nif­i­cant gain, with me­di­an time to dis­charge in the SNG001 group at 6 days and the place­bo group, 9 days (p=0.096).
Synair­gen al­so want­ed to high­light that pa­tients ap­peared to be more like­ly to have re­cov­ered by the end of treat­ment if they were on the drug, though it was again not sta­tis­ti­cal­ly sig­nif­i­cant.
What does this all mean? The com­pa­ny is con­duct­ing fur­ther analy­sis and it has pre­vi­ous­ly said a piv­otal tri­al would be need­ed. Mars­den said they are now work­ing with reg­u­la­tors and oth­er groups to "progress this po­ten­tial COVID-19 treat­ment as rapid­ly as pos­si­ble."
It's un­clear how the da­ta and those from a fol­low-up tri­al would be squared against in­ter­fer­on be­ta ad­min­is­tered in more tra­di­tion­al, com­mer­cial­ly avail­able forms. These are be­ing test­ed in com­bi­na­tion with the HIV drug Kale­tra in both the UK's RE­COV­ERY tri­al and the WHO-led SOL­I­DAR­I­TY study, two of the largest mas­ter pro­to­cols or­ga­nized to weed out a ros­ter of po­ten­tial Covid-19 drugs.
A study out of Is­rael, pub­lished days ago, con­clud­ed that al­though in­ter­fer­on be­ta "did not change time to reach the clin­i­cal re­sponse, adding to the stan­dard of care sig­nif­i­cant­ly in­creased dis­charge rate on day 14 and de­creased 28-day mor­tal­i­ty."
Be­fore the pan­dem­ic swept it up, Synair­gen had been test­ing SNG001 in pa­tients with chron­ic ob­struc­tive pul­monary dis­ease. Back in 2014 As­traZeneca in-li­censed the drug for asth­ma and kicked off a study, on­ly to halt it ear­ly in 2016 af­ter de­ter­min­ing that an over­all low num­ber of ex­ac­er­ba­tions among the asth­ma pa­tients re­cruit­ed in that cold sea­son would make it dif­fi­cult to see if they could ac­tu­al­ly hit the pri­ma­ry end­point that had been laid out.
"When we've col­lect­ed cells from pa­tients with COPD and asth­ma and old­er peo­ple…we find that their lung cells don't re­spond very well to virus­es," Mars­den told End­points News in a pre­vi­ous in­ter­view. "We have al­so along the way al­ways rec­og­nized that with an emerg­ing virus, the drug could be used."
Whether it will be adopt­ed is a whole oth­er ques­tion like­ly won't take long to an­swer in the fran­tic R&D race for treat­ments.
For a look at all End­points News coro­n­avirus sto­ries, check out our spe­cial news chan­nel.