Ul­tragenyx wins a block­buster OK for its lead­ing rare dis­ease drug buro­sum­ab -- priced at $200,000
Ul­tragenyx $RARE has won the big FDA ap­proval they were look­ing for.
The biotech — al­lied with Ky­owa Hakko Kirin — re­port­ed Tues­day af­ter­noon that the agency came through on buro­sum­ab, an in­her­it­ed form of rick­ets. This is its sec­ond OK and the one that the com­pa­ny be­lieves will put them on the map for com­mer­cial­iza­tion work.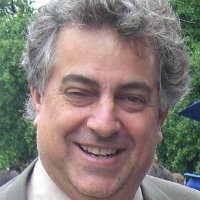 Emil Kakkis, Ul­tragenyx
This drug is cen­tral to Ul­tragenyx's nar­ra­tive. The biotech re­cent­ly scored an ap­proval for Mep­se­vii, a drug that treats rare cas­es of mu­copolysac­cha­ri­do­sis type VII . But it's the buro­sum­ab launch that has every­one's at­ten­tion on Wall Street. The biotech has been set­ting up a small, 30-per­son sales force as it be­gins to han­dle what Ul­tragenyx ex­ecs hope will be a sub­stan­tial port­fo­lio of rare dis­ease drugs. And buro­sum­ab has peak sales fig­ures of $1 bil­lion tied to it.
The drug will be sold as Crysvi­ta for X-linked hy­pophos­phatemia (XLH) in adult and pe­di­atric pa­tients 1 year of age and old­er. This is the first drug ap­proved for XLH in the US, "and the on­ly treat­ment that tar­gets the un­der­ly­ing cause of the dis­ease."
In a call with an­a­lysts, the com­pa­ny said it would set a re­al-world price of about $160,000 for chil­dren and $200,000 a year for adults, de­pend­ing on their weight.
The dis­ease trig­gers high lev­els of phos­pho­rous in the blood. In one study 94% of adults re­ceiv­ing Crysvi­ta once a month achieved nor­mal phos­pho­rus lev­els — com­pared to on­ly 8% of those re­ceiv­ing place­bo.
Ul­tragenyx al­so wins its sec­ond pri­or­i­ty re­view vouch­er with the ap­proval af­ter sell­ing the first for $130 mil­lion.
An­a­lysts like the win, but some are al­so of­fer­ing caveats. From Joseph Schwartz at Leerink:
We be­lieve that in­vestors will wel­come to­day's up­date al­though there may re­main some con­tro­ver­sy about the at­trac­tive­ness of the clin­i­cal pro­file, par­tic­u­lar­ly in adults who did not ben­e­fit from a sig­nif­i­cant pain re­duc­tion in Phase 3.
"XLH dif­fers from oth­er forms of rick­ets in that vi­t­a­min D ther­a­py is not ef­fec­tive," stat­ed Julie Beitz, di­rec­tor of the Of­fice of Drug Eval­u­a­tion III in the FDA's Cen­ter for Drug Eval­u­a­tion and Re­search. "This is the first FDA-ap­proved med­ica­tion for the treat­ment of XLH and a re­al break­through for those liv­ing with this se­ri­ous dis­ease."