UniQure CEO Soland makes a quick ex­it as ex­ecs ham­mer out a new strat­e­gy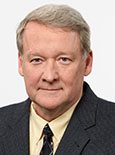 Dan Soland
Nine months af­ter land­ing a new job as CEO of the Dutch gene ther­a­py biotech uniQure, Dan Soland abrupt­ly quit on Thurs­day, say­ing the un­ex­pect­ed move was due "sole­ly" to fam­i­ly rea­sons. And the com­pa­ny says it doesn't plan on re­plac­ing him im­me­di­ate­ly, pre­fer­ring to wait un­til af­ter it im­ple­ments a new cor­po­rate strat­e­gy now in the works.
CFO Matthew Ka­pus­ta will now take the helm as in­ter­im CEO, with for­mer pres­i­dent Philip Ast­ley-Sparke step­ping up as chair­man. In a state­ment, Ast­ley-Sparke praised Ka­pus­ta for his work "guid­ing an on­go­ing, com­pre­hen­sive strate­gic plan­ning process."
I queried Ast­ley-Sparke — the CEO of BioVex when Am­gen bought it for $425 mil­lion up front, plus mile­stones — on what that cor­po­rate strat­e­gy will fo­cus on, but didn't hear back im­me­di­ate­ly.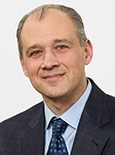 In­ter­im CEO Matt Ka­pus­ta
The change­up comes a few months af­ter uniQure fared poor­ly in the lat­est beau­ty con­test among the gene ther­a­pies be­ing de­vel­oped for he­mo­phil­ia B. A crowd­ed field, Spark Ther­a­peu­tics $ONCE drew praise for achiev­ing 27% to 35% Fac­tor IX (FIX) ac­tiv­i­ty among 4 pa­tients, while uniQure had to set­tle for a 2% to 6.3% range for a sin­gle in­fu­sion of AMT-060. Two months lat­er Shire opt­ed to drop its ri­val gene ther­a­py in the field, the one-time leader BAX 335, in fa­vor of a pre­clin­i­cal ef­fort af­ter an­a­lysts panned the vari­able re­sults the pro­gram had post­ed.
Uniqure at­tract­ed con­sid­er­able at­ten­tion for win­ning the first Eu­ro­pean ap­proval for a gene ther­a­py. Gly­bera was green light­ed for ul­tra rare cas­es of lipopro­tein li­pase de­fi­cien­cy in 2012. But as MIT Tech­nol­o­gy Re­view's An­to­nio Re­gal­a­do point­ed out in May, it was on­ly used once, and get­ting an ap­proval for a ques­tion­able ther­a­py that costs $1 mil­lion proved to be an Olympic chal­lenge no one else want­ed to tack­le.
The biotech dropped plans to pur­sue a US ap­proval late last year.
Soland had this to say in a state­ment:
"My de­ci­sion to re­sign as chief ex­ec­u­tive of­fi­cer is due sole­ly to per­son­al fam­i­ly rea­sons. I re­gret the abrupt na­ture of this de­ci­sion but be­lieve that it is in the best in­ter­ests of uniQure, its em­ploy­ees and share­hold­ers to en­sure that the busi­ness has the ful­ly com­mit­ted lead­er­ship it re­quires. I have con­tin­ued con­fi­dence in the Com­pa­ny's gene ther­a­py plat­form, its re­search and clin­i­cal de­vel­op­ment pro­grams and its lead­er­ship in man­u­fac­tur­ing. I wish every­one as­so­ci­at­ed with the Com­pa­ny tremen­dous suc­cess."