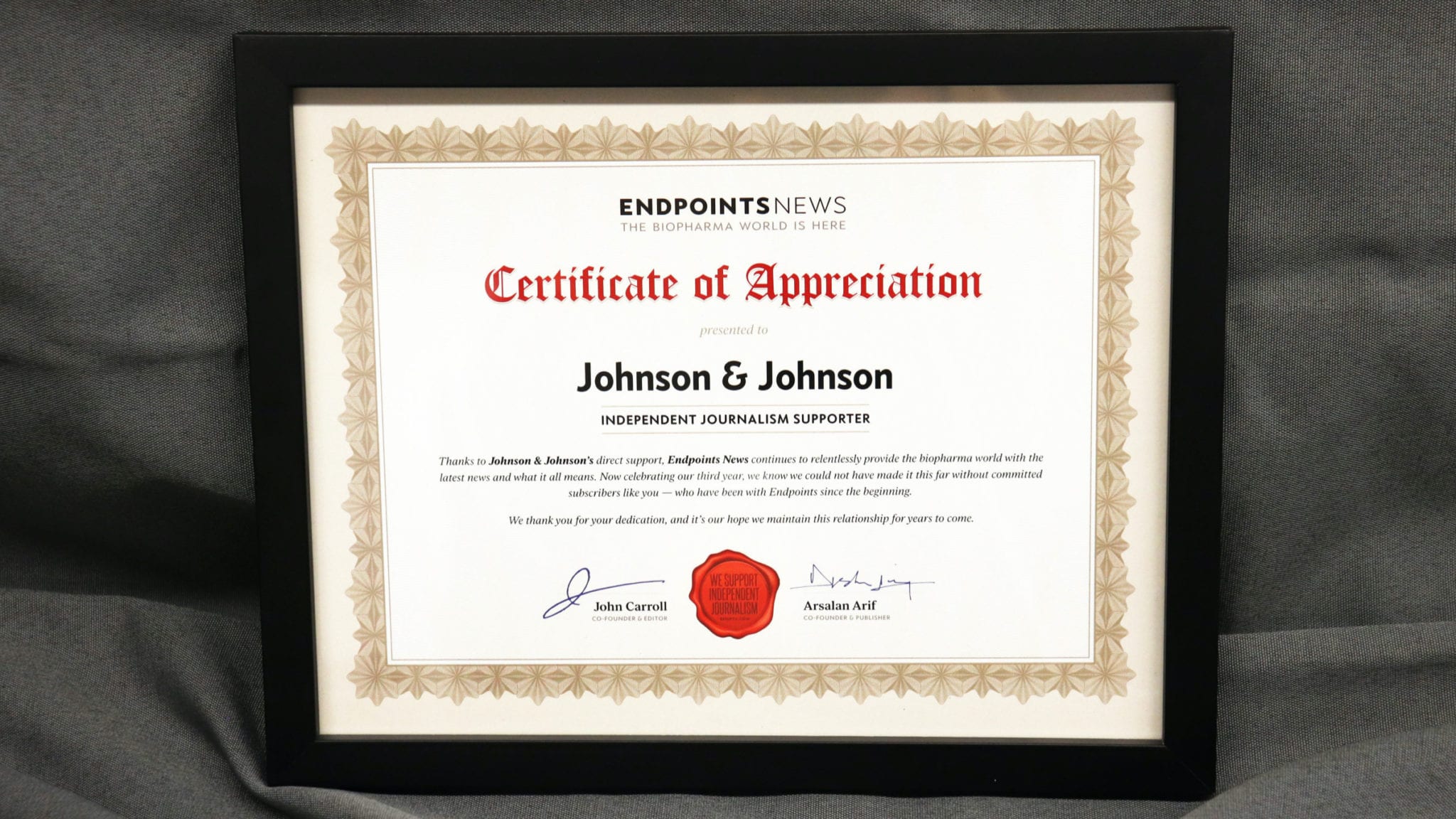 One of the 100 limited-edition framed certificates we're sending to the first group of companies that signed up for an Enterprise plan
Un­lock the full End­points ex­pe­ri­ence for your com­pa­ny — and sup­port our mis­sion of in­de­pen­dent bio­phar­ma re­port­ing
I want to give read­ers a quick up­date on the most im­por­tant part of our busi­ness mod­el — pre­mi­um sub­scrip­tions. We have some cru­cial fi­nan­cial goals we hope to achieve by the end of the year, and the team here in Lawrence is ready to ship some swag to kick off this lim­it­ed De­cem­ber pro­mo­tion.
We of­fer two pre­mi­um plans — En­ter­prise for com­pa­nies ($1,000/year, un­lim­it­ed peo­ple), and In­sid­er for in­di­vid­u­als ($200/year). This month of De­cem­ber will be the last chance to en­roll at the orig­i­nal rates — which have re­mained flat since we launched them in 2017.
Both plans un­lock ac­cess to our en­tire pre­mi­um con­tent li­brary like 100 top VCs in bio­phar­ma, Re­al World End­points: the brave new world com­ing in build­ing fran­chise ther­a­pies, and the top 20 pre­clin­i­cal biotech deals, and much more. You get ac­cess to tools like down­load­ing ar­ti­cles to PDF, our VIP sup­port team, and most of all, you're di­rect­ly fund­ing the fu­ture de­vel­op­ment of End­points. These plans have been the rea­son we've been able to make new ed­i­to­r­i­al hires, with more to come. And we're adding new ben­e­fits next year: paid sub­scribers will have ex­clu­sive ac­cess to watch our an­nu­al event at JP Mor­gan live at no ad­di­tion­al cost.
In­di­vid­u­als — sign-up for In­sid­er. All of the ben­e­fits above plus the op­tion to dis­able all ad­ver­tis­ing across web and email, and dis­count­ed tick­ets to End­points events. $200/year, end­ing soon.

Com­pa­nies — sign-up for En­ter­prise. Cov­ers every­one at your or­ga­ni­za­tion for $1,000/year. In­cludes a reprint li­cense to re­pur­pose and dis­trib­ute End­points con­tent in­ter­nal­ly. All em­ploy­ees will al­so be­gin to see a new "Your com­pa­ny sup­ports in­de­pen­dent jour­nal­ism" ban­ner in their dai­ly email re­ports.
By up­grad­ing, you're di­rect­ly sup­port­ing in­de­pen­dent bio­phar­ma re­port­ing, and we're look­ing for ways big and small to help pro­mote that among our read­ers. And that's where the swag comes in.
The next 100 In­sid­er ac­counts to sign-up will re­ceive these vinyl stick­ers — 4 in a se­ries — that our stu­dio cre­at­ed.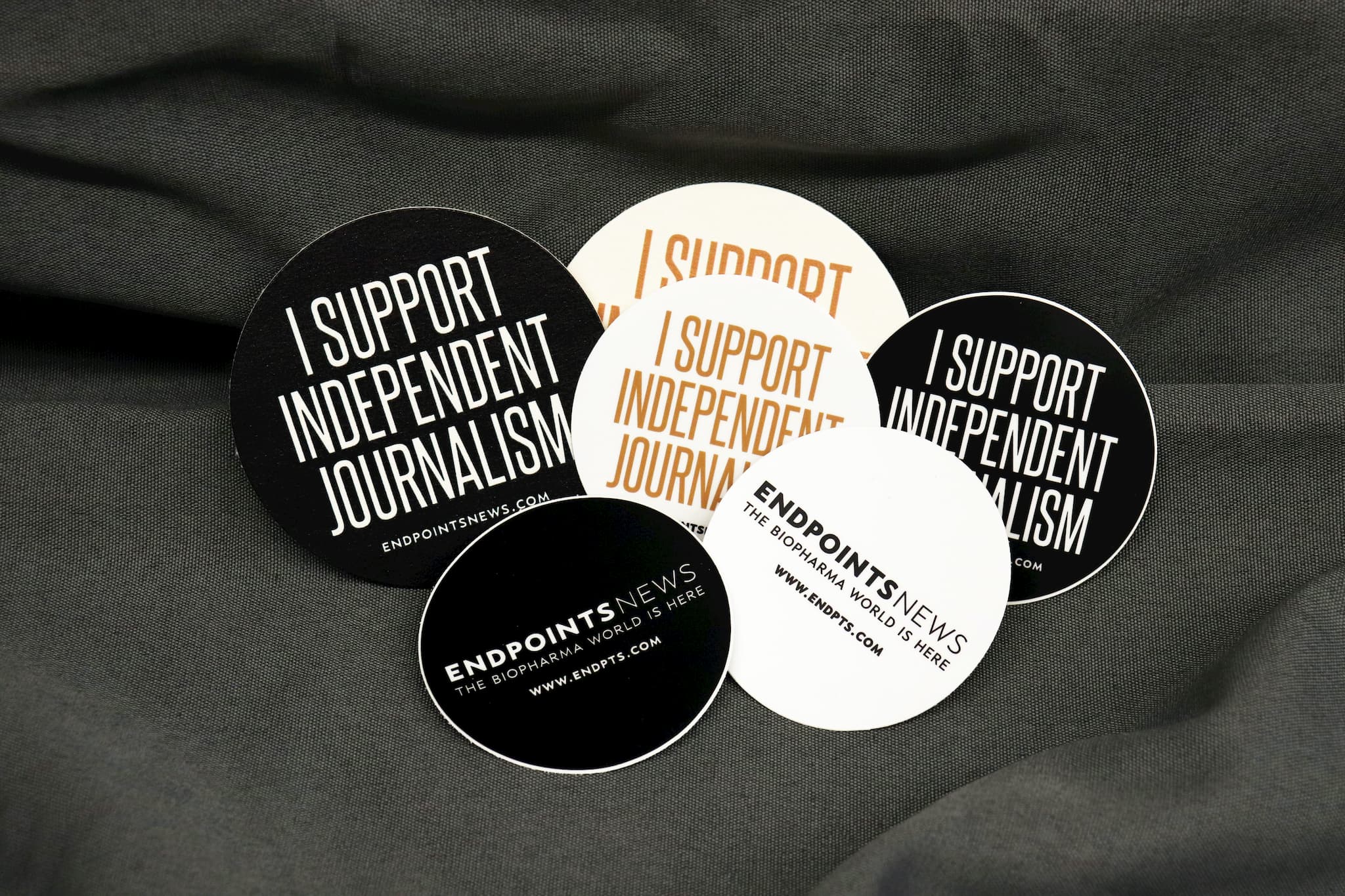 And the next new 25 En­ter­prise sub­scribers will get stick­ers plus one of these amaz­ing­ly com­fort­able hood­ies. (Our sup­port team will reach out to get your pre­ferred size!)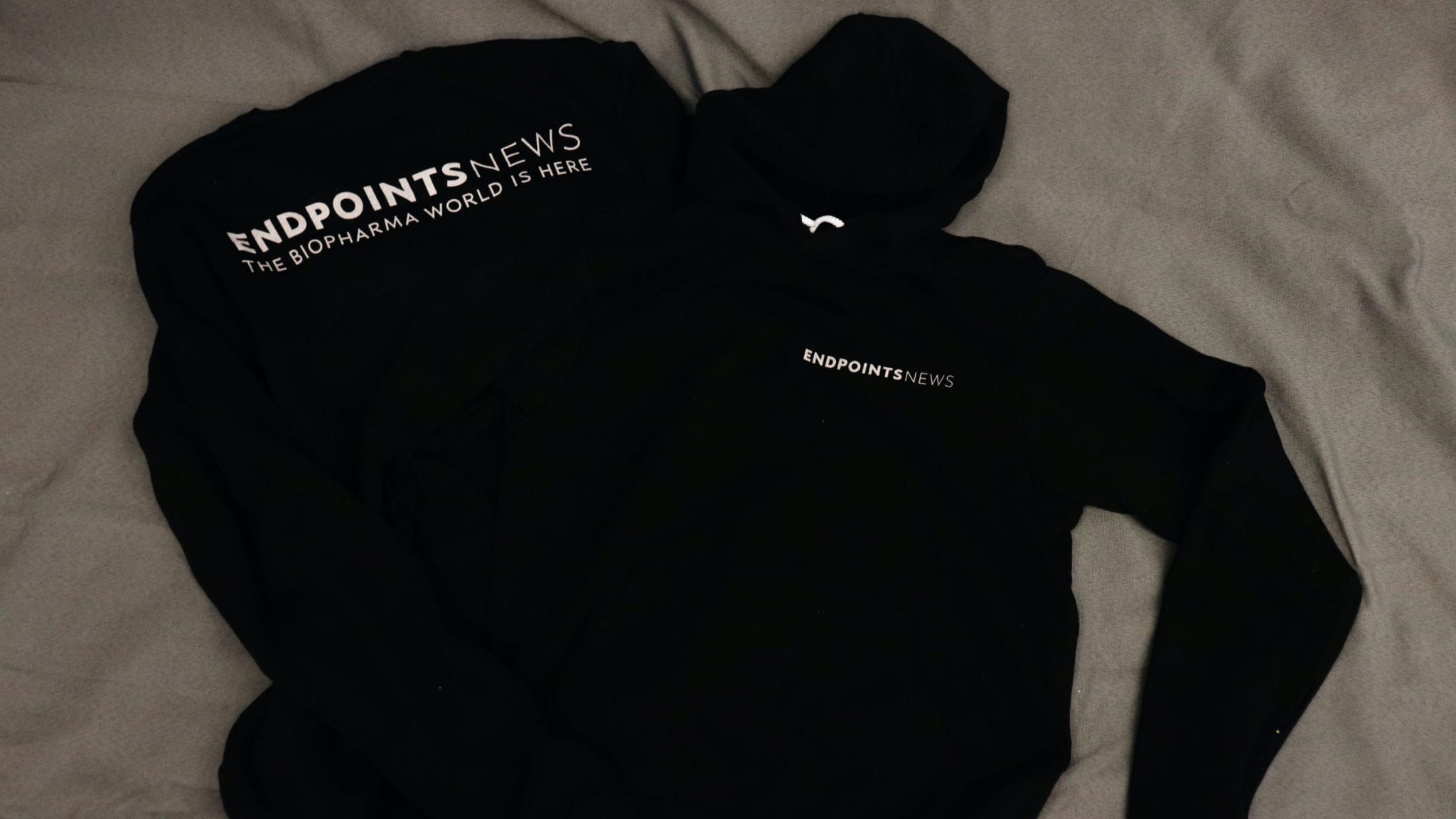 Fi­nal­ly, the stu­dio cre­at­ed 100 lim­it­ed edi­tion framed cer­tifi­cates in hon­or of the very first batch of com­pa­nies who signed up for the En­ter­prise plan back when we launched it in the sum­mer of 2017. You can see a copy of what they look like at the top of this post.
These sub­scrip­tion plans helped End­points scale up to where we are to­day: serv­ing 400,000 unique read­ers per month on the web and near­ly 70,000 bio­phar­ma pros dai­ly by email, sup­port­ed by a glob­al­ly dis­trib­uted work­force, 15-strong and grow­ing, head­quar­tered in Lawrence, Kansas.
And we have big plans for 2020 — new cov­er­age ar­eas, prod­ucts, and deep­er re­port­ing on the peo­ple and trends that shape the bio­phar­ma world. The best way to help us get there is up­grad­ing to In­sid­er or En­ter­prise.
If you de­pend on End­points, it's a sure bet we de­pend on you too. So please join us now be­fore De­cem­ber 31 while our orig­i­nal In­sid­er and En­ter­prise rates re­main. You can al­ways con­tact our help­ful sup­port team at help@end­pointsnews.com or by vis­it­ing your Read­er Pro­file.