Unum Ther­a­peu­tics stum­bles on its Nas­daq de­but, rais­ing $69M and some trans­paren­cy is­sues
Unum Ther­a­peu­tics is limp­ing out on­to Nas­daq this morn­ing af­ter rais­ing close to $70 mil­lion from the sale of its stock.
Unum priced 5.8 mil­lion shares $UM­RX at $12 each, the bot­tom end of the range. That's not a de­feat, but it's no big win, ei­ther.
The Cam­bridge, MA-based biotech at­tract­ed a flur­ry of at­ten­tion when it filed for its IPO, but not for the rea­sons it would have liked. The com­pa­ny re­vealed in its S-1 fil­ing a few weeks ago that two pa­tients in the high-dose arm of a clin­i­cal tri­al for their lead can­cer drug died, forc­ing the FDA to slap a clin­i­cal hold on the tri­al which was dropped just be­fore they made their bid to go pub­lic.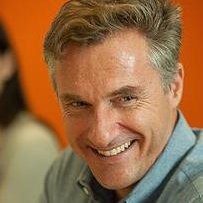 Chuck Wil­son, Unum CEO
The then pri­vate com­pa­ny may not have vi­o­lat­ed any rules in the process, but they didn't im­press any­one with a com­mit­ment to trans­paren­cy, ei­ther. It al­so like­ly didn't help that this all played out just af­ter Sol­id Bio­sciences kept a par­tial hold for their lead drug on the down low right up un­til they sold shares — and then got ham­mered af­ter an ad­verse re­ac­tion trig­gered a full hold soon af­ter.
That sud­den about-face trig­gered a rout of Sol­id's share price and a flur­ry of law­suits — un­der­scor­ing the dan­gers of go­ing pub­lic with one strike against you.
Unum — one of many that has built a rep around a top team and re­li­able ven­ture back­ers — has been build­ing a new cell ther­a­py that en­gi­neers pa­tient's T cells in­to a dou­ble wham­my on can­cer cells. The cells are first de­signed to ex­press AC­TR, a chimeric pro­tein en­com­pass­ing pro­teins from T cells and nat­ur­al killer cells, then com­bined with an­oth­er tu­mor-spe­cif­ic drug, whip­ping up a cy­to­tox­ic as­sault on can­cer cells. The lead drug is AC­TR087, and Unum com­pares it to Gilead's Yescar­ta and No­var­tis' Kym­ri­ah, the two pi­o­neer­ing CAR-Ts on the mar­ket.
See­ing sim­i­lar tox­i­c­i­ty is­sues as the ear­ly CAR-Ts, though, wasn't on the agen­da.
Re­searchers con­clud­ed that there were two cas­es of AC­TR087-re­lat­ed se­vere CRS — one fa­tal — and one pa­tient died from AC­TR087-re­lat­ed neu­ro­tox­i­c­i­ty. There was one fa­tal case of en­te­ro­coc­cal sep­sis con­sid­ered re­lat­ed to AC­TR087 and "one pa­tient sub­se­quent­ly ex­pe­ri­enced a fa­tal case of sep­sis con­sid­ered not re­lat­ed to AC­TR087," ac­cord­ing to the S-1.
Mor­gan Stan­ley and Cowen are act­ing as joint book-run­ning man­agers for the of­fer­ing. Sun­Trust Robin­son Humphrey and Wed­bush Pac­Grow are act­ing as lead man­agers.