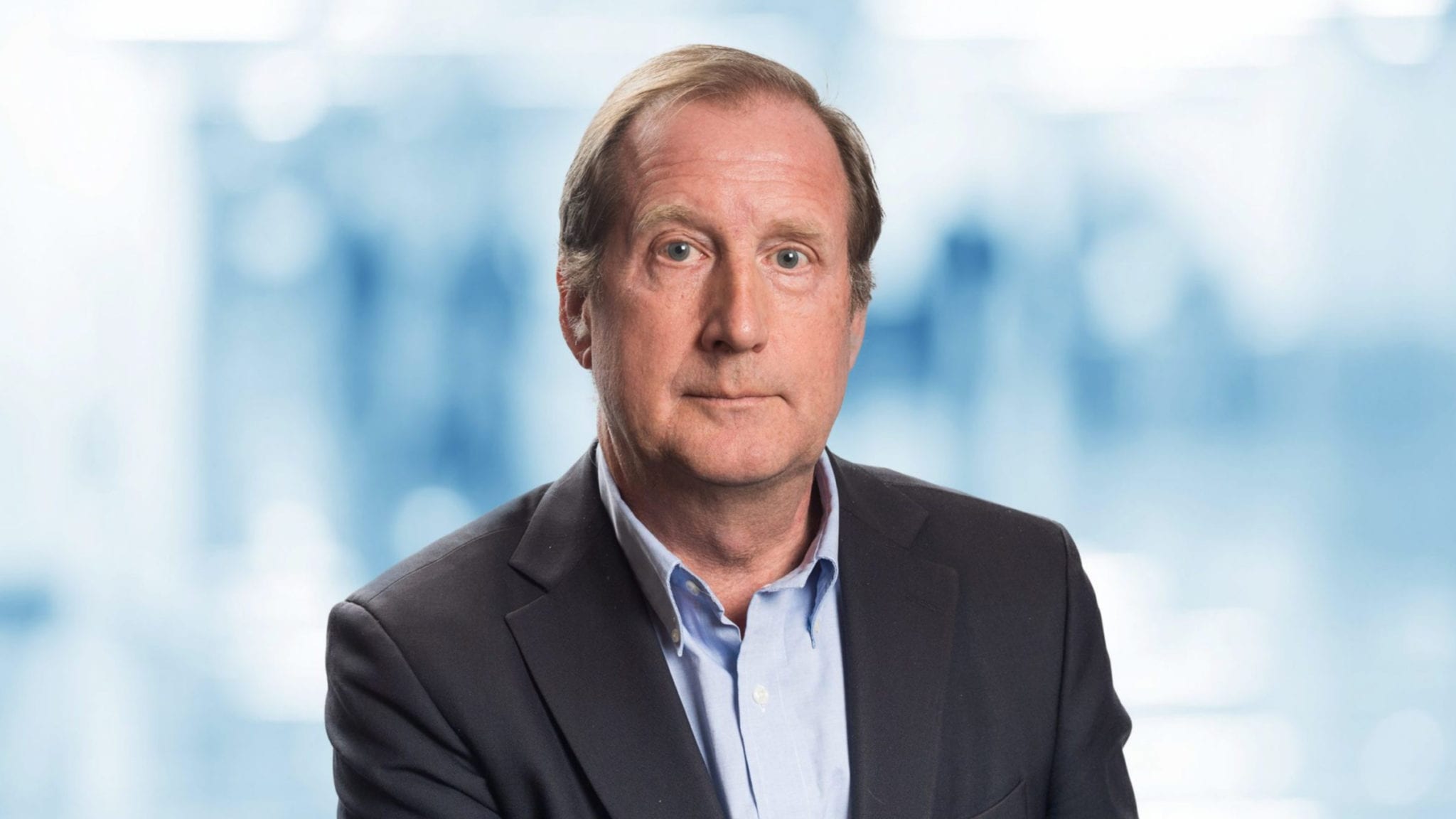 Ernest Loumaye, ObsEva CEO (ObsEva)
Ob­sE­va's sec­ond uter­ine fi­broids PhI­II comes through, send­ing some in­vestors to the hills
In the three-com­pa­ny race to de­vel­op a new uter­ine fi­broid treat­ment, Ob­sE­va long lagged be­hind Ab­b­Vie and My­ovant. Still, they hoped that bet­ter ef­fi­ca­cy — in­clud­ing a 93.9% re­sponse rate in one Phase III tri­al — could ul­ti­mate­ly de­liv­er bet­ter sales.
Now, though, the sec­ond of those Phase III stud­ies is out, and it has brought the Swedish biotech back to earth.
In the sec­ond of their Phase III tri­als, 75.5% of pa­tients who took Ob­sE­va's ex­per­i­men­tal tablet lin­zagolix plus a hor­mone saw their bleed­ing re­duced by at least 50% and at least 80 ml af­ter 24 weeks. Pool­ing those re­sults with new da­ta from their first Phase III tri­al — which showed a 93.9% re­sponse rate at 24 weeks and a 91.6% re­sponse rate at 52 weeks — Ob­sE­va cal­cu­lat­ed a col­lec­tive 84.7% re­spon­der rate for pa­tients tak­ing their ther­a­py and said the da­ta "con­firm po­ten­tial best-in-class" sta­tus.
"These ex­cel­lent da­ta move us clos­er to the po­ten­tial com­mer­cial­iza­tion of Ysel­ty and our im­me­di­ate pri­or­i­ty is to progress our reg­u­la­to­ry fil­ings," Ernest Loumaye, Ob­sE­va CEO and co-founder said in a state­ment, us­ing the brand­ed name for his drug.
Yet some in­vestors and an­a­lysts were dis­ap­point­ed, not­ing that these new re­sults erase the edge that the first tri­al seemed to give Ob­sE­va. 75.5% falls right in line with the re­sults from Ab­b­Vie and My­ovant. Ab­b­vie had a 68.5% re­sponse rate in one Phase III tri­al and a 76.2% re­sponse rate in the sec­ond. My­ovant saw re­sponse rates of 71.2% and 73.4%.
In fact, SVB Leerink's Ami Fa­dia wrote in a note to in­vestors that be­cause Ob­sE­va had high place­bo re­sponse in both tri­als. the com­pa­ny now has the worst place­bo-ad­just­ed re­sponse of any of the three.
"We be­lieve the place­bo-ad­just­ed re­sponse rate will be a key met­ric that in­vestors pay at­ten­tion to, and the PRIM­ROSE1 re­sults on that mea­sure like­ly fell short of ex­pec­ta­tions," Fa­dia wrote, not­ing their own Ob­sE­va mod­el is now un­der re­view.
The mar­ket agreed, cut­ting Ob­sE­va's stock $OB­SV by 40%, or $2.75, Mon­day morn­ing.
Even be­fore the new tri­al, an­a­lysts had ex­pressed reser­va­tions about Ob­sE­va's ap­par­ent ef­fi­ca­cy. In De­cem­ber, Baird's Bri­an Sko­r­ney chalked up their high score to a 29.4% place­bo re­sponse rate, far high­er than those seen in their two com­peti­tors' tri­als. "We think the re­sound­ing take­away here is that the ef­fi­ca­cy pro­files of these 3 … in­hibitors are es­sen­tial­ly the same," he wrote in a note to in­vestors.
If these drugs are ef­fec­tive­ly the same, Sko­r­ney bet that the first ones out of the gate will es­tab­lish a beach-head and gar­ner the most sales. That would spell bad news for Ob­sE­va. Tim­ing-wise, they now sit in third place. Ab­b­Vie's drug has al­ready been ap­proved and My­ovant sub­mit­ted an NDA in June, while Ob­sE­va has yet to file an ap­pli­ca­tion. Known as GnRH in­hibitors, these drugs block a hor­mone re­cep­tor in the body.
Some an­a­lysts, though, bet that de­spite some ini­tial con­cerns, safe­ty could ul­ti­mate­ly be Ob­sE­va's ad­van­tage. When the FDA ap­proved Ab­b­Vie's drug, Ori­ahnn, they al­so put strict lim­its on its use af­ter mul­ti­ple pa­tients in their tri­al had throm­bot­ic events, in­clud­ing a pul­monary em­bolism. These like­ly came from ex­tra hor­mone treat­ments, known as add-back ther­a­py, pa­tients take to stop the menopause-like symp­toms GnRH in­hibitors can cause.
That's part­ly why Ob­sE­va in­clud­ed an arm on both tri­als where pa­tients took a small­er dose of the drug and didn't re­ceive the add-back ther­a­py. In the com­pa­ny's first tri­al, a lit­tle over half of those pa­tients saw their bleed­ing cut in half. That could make it a good can­di­date for pa­tients with oth­er co-mor­bidi­ties, Fa­dia and oth­er an­a­lysts wrote. The new study showed a 56.6% rate of pa­tients on the no-add-back treat­ment arm, but it al­so had a 35% rate in place­bo, cut­ting the place­bo-ad­just­ed rate to just 21.4%. With new 52-week da­ta out, there were al­so ques­tions about how long the ther­a­py would last.
"We still view the pro­file of both the low dose and the high dose as ap­prov­able," Fa­dia wrote, "al­though we see po­ten­tial ques­tions com­ing up re­gard­ing the treat­ment du­ra­tion on the la­bel and the com­mer­cial vi­a­bil­i­ty for the low dose."