US law­mak­ers now want to hear from the mid­dle­men PBMs to un­pack their role in drug pric­ing
The US Sen­ate Fi­nance Com­mit­tee is up­ping the ante on the is­sue of drug pric­ing with yet an­oth­er hear­ing — this time with phar­ma­cy ben­e­fit man­agers, the mid­dle­men that ne­go­ti­ate re­bates with drug­mak­ers in ex­change for for­mu­la­ry cov­er­age and the pur­port­ed vil­lains be­hind sky­rock­et­ing list prices (ac­cord­ing to big Phar­ma) in a hear­ing last month.
On Tues­day, Sen­a­tors Chuck Grass­ley and Ron Wyden in­vit­ed ex­ec­u­tives from five PBMs — Cigna, CVS, Hu­mana, Unit­ed­Health's Op­tum­Rx and Prime Ther­a­peu­tics — to tes­ti­fy on April 3 in the third drug pric­ing hear­ing this year.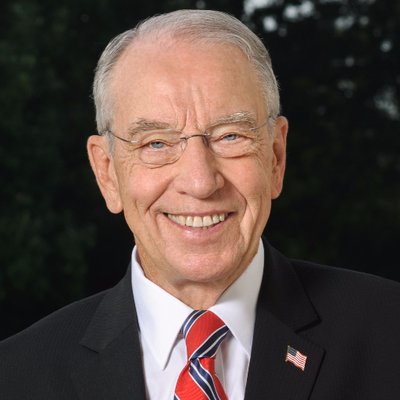 Chuck Grass­ley
The first hear­ing in Jan­u­ary fo­cused on in­sulin af­ford­abil­i­ty, while the sec­ond in Feb­ru­ary in­volved sev­en phar­ma­ceu­ti­cal ex­ec­u­tives, who square­ly placed the blame for sky­rock­et­ing list prices on the mid­dle­men, as­sert­ing that they are forced to hike the prices of pre­scrip­tion drugs in re­sponse to high­er re­bates that all-pow­er­ful PBMs ne­go­ti­ate.
Last week, large US PBM Ex­press Scripts $ES­RX shot back, sug­gest­ing the pow­er to low­er drug prices ul­ti­mate­ly lies with the man­u­fac­tur­ers. "We of­ten have asked drug com­pa­nies to sim­ply low­er their prices. In­stead, drug com­pa­nies have elect­ed to in­crease prices and in­crease re­bates. This is the op­tion drug mak­ers have cho­sen for them­selves and for the mar­ket­place," the com­pa­ny said in a state­ment.
"The PBMs de­fense is of­ten fin­ger point­ing, blam­ing ex­or­bi­tant drug pric­ing on the man­u­fac­tur­ers and tak­ing no re­spon­si­bil­i­ty for the prob­lem. In fact, it is the PBMs who bear a great deal of the blame, and their prac­tices have led to se­vere in­fla­tion of the prices of both gener­ic and brand­ed med­ica­tions. This lim­its ac­cess to need­ed med­ica­tions for pa­tients. It is our hope that the Com­mit­tee does not let them get away with pass­ing the buck," said Robert Levin, pres­i­dent of the Al­liance for Trans­par­ent and Af­ford­able Pre­scrip­tions (AT­AP), in an emailed state­ment to End­points News.
The gen­er­al job de­scrip­tion for PBMs is to ad­min­is­ter drug ben­e­fits for em­ploy­ers and health plans and run big mail-or­der phar­ma­cies. But what goes on be­hind closed doors be­tween these firms and drug­mak­ers in terms of ne­go­ti­a­tions re­mains some­what of a mys­tery.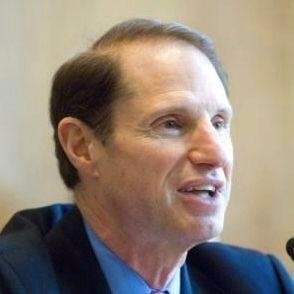 Ron Wyden
"Mid­dle­men in the health care in­dus­try owe pa­tients and tax­pay­ers an ex­pla­na­tion of their role. There's far too much bu­reau­cra­cy and too lit­tle trans­paren­cy get­ting in the way of af­ford­able, qual­i­ty health care," Grass­ley and Wyden said in a Tues­day state­ment.
All re­bates are passed through in Medicare and 95%+ on the com­mer­cial side with con­tin­ued ef­forts to move re­bate to sub­si­dize out of pock­et (OOP) costs for high­er uti­liz­ing se­niors at the point of sale, Leerink's Ana Gupte not­ed. "(E)spe­cial­ly UNH which is now mov­ing their ef­forts from ful­ly in­sured em­ploy­ers in 2019 to self- in­sured com­menc­ing 2020. The large PBMs (CVS, CI (ES­RX), UNH) are al­ready im­ple­ment­ing al­ter­na­tive pay­ment mod­els that re­ly less on re­bates."
Ear­li­er in the day, Unit­ed­Health said it was ex­pand­ing a change to how it han­dles re­bates from drug­mak­ers by re­quir­ing new em­ploy­er clients to pass the dis­counts on to peo­ple who take the med­ica­tions. The move will ap­ply to em­ploy­ers that ink new con­tracts af­ter Jan 1, 2020, the com­pa­ny said.
At the last hear­ing with phar­ma­ceu­ti­cal ex­ec­u­tives, drug­mak­ers ar­gued in fa­vor of cut­ting re­bates not just for Medicare but al­so on the com­mer­cial side to even the play­ing field for all drug man­u­fac­tur­ers, as suf­fi­cient in­cen­tive to low­er list prices.
"Al­though the phar­ma ex­ecs ex­pressed their pref­er­ence for a po­ten­tial re­bate re­struc­tur­ing to oc­cur in both gov­ern­ment and com­mer­cial sec­tors, we be­lieve any large-scale changes in com­mer­cial will be dif­fi­cult with a di­vid­ed Con­gress and the ex­pect­ed push back from large em­ploy­ers who al­ready pass along re­bates to re­duce costs for their em­ploy­ees," Gupte said.