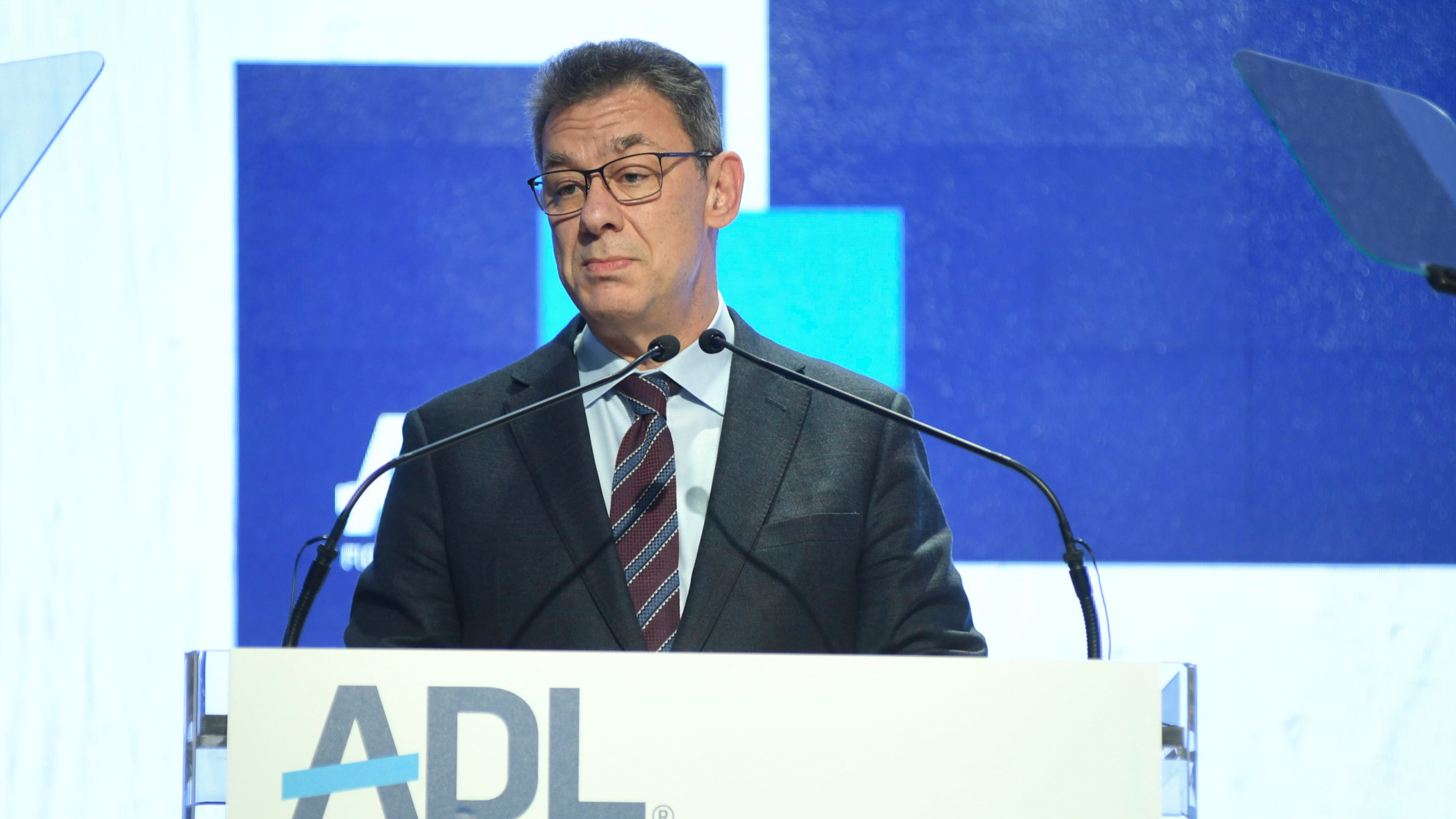 Albert Bourla, Pfizer CEO (Efren Landaos/Sipa USA/Sipa via AP Images)
US set to pay near­ly $2B for Pfiz­er's Covid-19 treat­ment Paxlovid in 2023
The US gov­ern­ment is tee­ing up more Pfiz­er Covid-19 an­tivi­ral pur­chas­es for next year – to the tune of $2 bil­lion.
Pfiz­er's new agree­ment with the feds adds 3.7 mil­lion treat­ment cours­es of Paxlovid to the gov­ern­ment's tal­ly. To date, 20 mil­lion cours­es of treat­ment have al­ready been con­tract­ed and de­liv­ered, with the newest batch set for de­liv­ery ear­ly next year.
The De­part­ment of De­fense con­tract lands just un­der $2 bil­lion for the 3.7 mil­lion cours­es. That's in line with Pfiz­er's orig­i­nal deal with the US gov­ern­ment for around $10.6 bil­lion for the first 20 mil­lion, which net­ted out to about $530 per treat­ment course.
Paxlovid, which is still un­der emer­gency use au­tho­riza­tion, has a PDU­FA date with the FDA in Feb­ru­ary. But even as an EUA drug, Paxlovid had ac­count­ed for a big piece of Pfiz­er's busi­ness this year. In its most re­cent quar­ter­ly re­port, the New York-based phar­ma reaf­firmed the an­tivi­ral's $22 bil­lion guid­ance for the year.
The pur­chase comes as Pfiz­er in­vests mil­lions in its man­u­fac­tur­ing fa­cil­i­ty in Michi­gan to boost the pro­duc­tion of Paxlovid's ac­tive in­gre­di­ent.
Mean­while, the NIH is al­so plan­ning to run a Paxlovid tri­al in the first study on the ef­fects on long-Covid pa­tients, be­gin­ning Jan­u­ary.