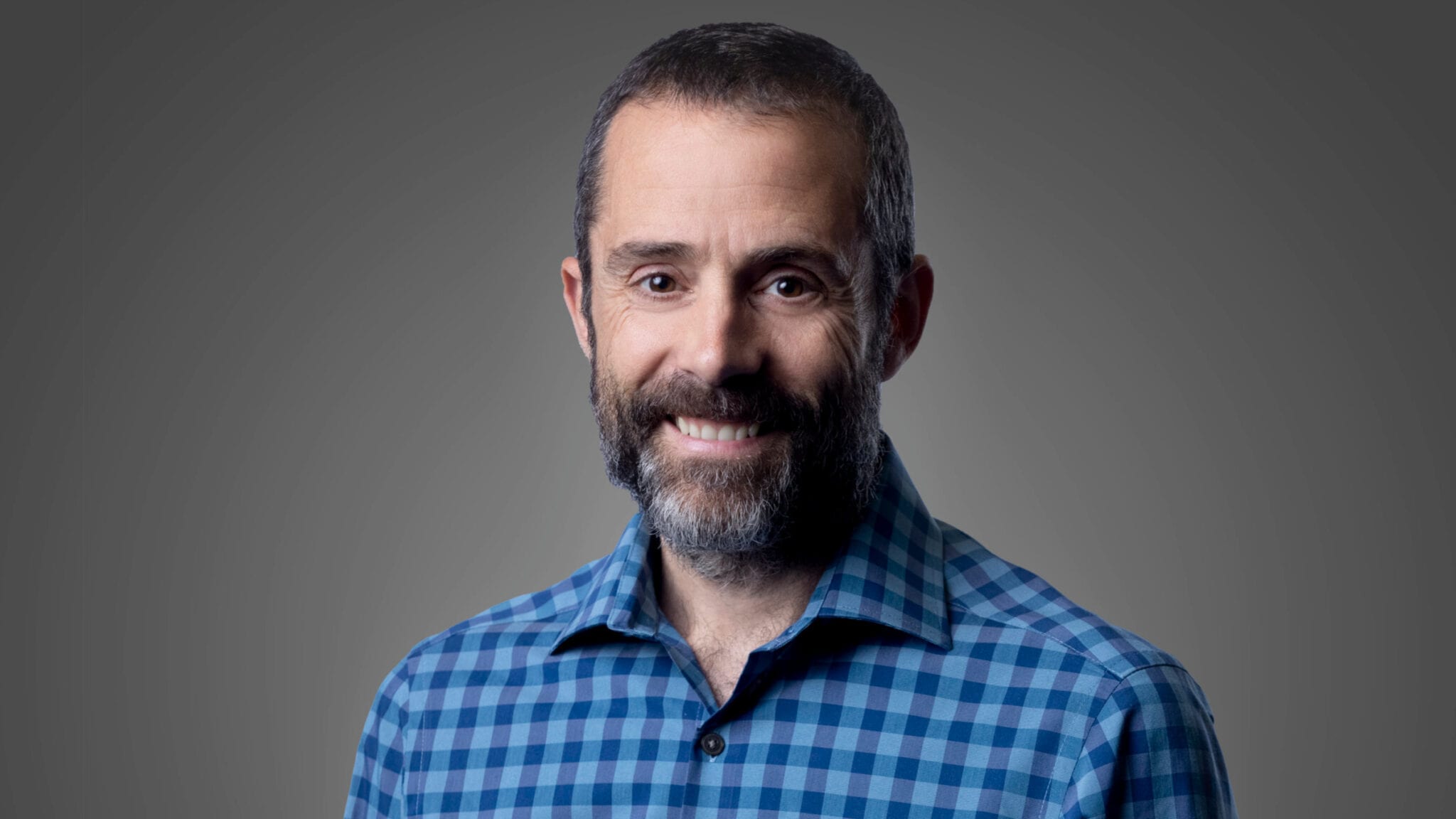 Bernat Olle, Vedanta Biosciences CEO
Vedan­ta brings home a win for lead mi­cro­bio­me pro­gram, pass­ing a PhII test and clinch­ing BAR­DA in­vest­ment
Vedan­ta Bio­sciences wrapped up a Se­ries D about two months ago to ad­vance its mi­cro­bio­me re­search, but it's not con­tent to rest on its lau­rels.
The Cam­bridge, MA-based biotech claimed a win in a Phase II study treat­ing Clostrid­ioides dif­fi­cile in­fec­tion, say­ing its lead pro­gram achieved a sta­tis­ti­cal­ly sig­nif­i­cant re­duc­tion in re­cur­rences af­ter eight weeks com­pared with place­bo. It's a re­sult that os­ten­si­bly im­pressed the US gov­ern­ment as the study re­sults trig­gered a $23.8 mil­lion op­tion from BAR­DA.
"We were al­ready get­ting BAR­DA sup­port, but the ad­di­tion­al sup­port we're get­ting now, the $23.8 mil­lion is more­so go­ing to­ward the Phase III study," CEO Bernat Olle told End­points News in an in­ter­view.
Vedan­ta still has to sit down with the FDA to agree on a study de­sign, Olle added, but not­ed it will like­ly in­volve the same pa­tient pop­u­la­tion.
Olle and his team had been work­ing on the can­di­date known as VE303, an oral drug com­pris­ing eight dif­fer­ent bac­te­ria strains de­signed to pro­vide re­sis­tance to C. dif­fi­cile. The Phase II study en­rolled 79 pa­tients and ran­dom­ized them be­tween a low dose, high dose and place­bo group.
The high dose achieved the pri­ma­ry end­point. In the ac­tive arm, pa­tients saw a 13.8% C. dif­fi­cile re­cur­rence rate com­pared to 45.5% in the place­bo group, with re­searchers us­ing a com­bi­na­tion of mea­sure­ment tools to de­tect in­fec­tion. The re­sult proved a greater than 80% re­duc­tion in the odds of a re­cur­rence, good for a p-val­ue of p=0.0077.
Olle high­light­ed that the dif­fer­ent tools used in the pri­ma­ry are the norm for these kinds of stud­ies. Rather than on­ly use tox­in test­ing, Olle said Vedan­ta al­so looked at PCR test­ing in its end­point analy­sis. And when pa­tient sam­ples were un­avail­able for test­ing, Vedan­ta re­lied on a clin­i­cian's di­ag­no­sis.
Re­searchers de­sired a broad­er de­f­i­n­i­tion of what con­sti­tutes a re­cur­rence be­cause tox­in test­ing is in­her­ent­ly in­ac­cu­rate, Olle said. The tests can miss be­tween 20% to 50% of pos­i­tive cas­es if pa­tient sam­ples are not im­me­di­ate­ly frozen in trans­fer.
"The sam­ple starts de­grad­ing right away," Olle said. "Those are pa­tients that have C. dif­fi­cile, but … by the time you get the re­sult you on­ly cap­ture a por­tion of them."
To ham­mer this point home, Vedan­ta al­so mea­sured the pro­por­tion of pa­tients re­main­ing re­cur­rence-free af­ter eight weeks us­ing on­ly the tox­in test­ing. An analy­sis look­ing at the dif­fer­ence be­tween the 86.2% of those in the high-dose co­hort who did not see a re­cur­rence, and the 54.5% of place­bo pa­tients, did not prove sta­tis­ti­cal­ly sig­nif­i­cant.
The re­sult is the "broad­est and most com­pre­hen­sive" de­f­i­n­i­tion of C. dif­fi­cile in­fec­tion re­cur­rence, Olle said.
Vedan­ta is con­tin­u­ing to build out a man­u­fac­tur­ing fa­cil­i­ty to pre­pare for Phase III and po­ten­tial com­mer­cial­iza­tion, re­main­ing on track to com­plete it by the end of 2021. Should the Phase III study val­i­date what re­searchers saw with Tues­day's re­sults, Olle says it will hope­ful­ly be enough for an FDA ap­proval.
At that point, Vedan­ta could be pro­duc­ing about 1 mil­lion dos­es per year. With sup­port from BAR­DA, Olle ex­pects some gov­ern­ment in­vest­ment to build the na­tion­al se­cu­ri­ty stock­pile in case of an out­break.
Af­ter many in­vestors fled the mi­cro­bio­me space fol­low­ing a Seres Ther­a­peu­tics flop in 2016, cash has slow­ly start­ed com­ing back to the field. In May 2020, Re­bi­otix pre­sent­ed pos­i­tive da­ta from a place­bo-con­trolled study for its own C. dif­fi­cile trans­plant ther­a­py, and in Ju­ly, af­ter Seres found promis­ing re­sults with a new tack, Nestlé dropped $525 mil­lion to fund de­vel­op­ment for their lead mi­cro­bio­me treat­ment.
Pfiz­er al­so got in on the ac­tion, hav­ing in­vest­ed $25 mil­lion in Vedan­ta back in Jan­u­ary to help ad­vance its slate of IBD pro­grams. With the biotech now past a Se­ries D and hav­ing a pos­i­tive Phase II re­sult, ques­tions about an IPO will abound. Olle left the door open but didn't give away many hints to his plans.
"At the stage that we are at, we're open to all kinds of fi­nanc­ing," Olle said.
Cor­rec­tion: This ar­ti­cle has been up­dat­ed to cor­rect in­for­ma­tion about the na­ture of test­ing for C. dif­fi­cile. A com­bi­na­tion ap­proach us­ing tox­in test­ing, PCR test­ing and clin­i­cian di­ag­no­sis is the norm.