Ver­sant-backed Tem­pest grabs a $70M round with plans to dri­ve a slate of I/O drugs in­to the clin­ic
The boom­ing can­cer drug R&D field can count one more play­er with some big dreams to pur­sue in im­muno-on­col­o­gy.
San Fran­cis­co-based Tem­pest Ther­a­peu­tics is mak­ing its de­but to­day af­ter land­ing a $70 mil­lion B round, fu­el­ing the work of the start­up team as­sem­bled at Ver­sant Ven­tures — which pro­vid­ed a pre­clin­i­cal pipeline that fea­tures some new con­tenders in some fast-grow­ing nich­es.
At the front of the queue is TPST‐8844, an IDO in­hibitor which will look to make a rep for it­self as In­cyte and Bris­tol-My­ers Squibb push more ad­vanced pro­grams. Then there's TPST-1120, a PPARα block­er de­signed to in­flame the tu­mor mi­croen­vi­ron­ment and ac­ti­vates im­por­tant tu­mor‐killing im­mune cells. And they are al­so en­gaged on E‐prostanoid (EP) re­cep­tor an­tag­o­nists, look­ing to in­ter­rupt the im­muno‐sup­pres­sive ef­fects of prostaglandin.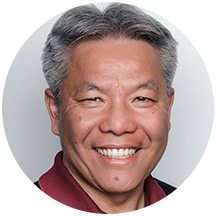 Pep­pi Pr­a­sit
By last count at the Can­cer Re­search In­sti­tute, there were 18 IDO in­hibitors in the clin­ic. To­day's an­nounce­ment brings the tal­ly to at least 19. But the folks be­hind Tem­pest be­lieve that Pep­pi Pr­a­sit's dis­cov­ery group at Ver­sant's In­cep­tion Sci­ences has as­sem­bled a first-class on­col­o­gy pipeline that can still make a splash in crowd­ed fields.
"To be com­pet­i­tive here you had to be a lot bet­ter, it had to be a su­pe­ri­or mol­e­cule," says Brad Bol­zon, the man­ag­ing di­rec­tor at Ver­sant. "We wouldn't have brought for­ward a pro­gram un­less it could re­al­ly com­pete."
As for the IDO drug, he says: "We feel pret­ty con­fi­dent that this is go­ing to be a game-chang­ing as­set."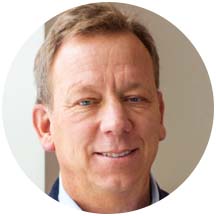 Tom Duben­sky
Tem­pest turned to Tom Duben­sky — up un­til last Au­gust the chief sci­en­tif­ic of­fi­cer at Aduro Biotech— to take the wheel. Duben­sky tells me he's known the Ver­sant team for years, oc­ca­sion­al­ly help­ing out ad­vis­ing on deals. And he sounds primed and ready to roll as the new CEO.
"I would have been a fool not to jump at the chance," Duben­sky tells me. The field may be crowd­ed, he says, but the right IDO pro­gram can at­tract plen­ty of pos­i­tive at­ten­tion.
"For those com­pa­nies with­out an IDO," he says, "there will be a re­al land rush to­ward IDO in­hibitors."
Duben­sky al­so counts him­self as a big fan of Pr­a­sit's work at In­cep­tion. "It's a col­lec­tion of med­i­c­i­nal chemists," he says, "and they know how to de­vel­op small mol­e­cules."
The syn­di­cate Ver­sant Ven­tures as­sem­bled in­cludes some big play­ers out of Asia, an in­creas­ing­ly com­mon fea­ture in US rounds — par­tic­u­lar­ly in San Fran­cis­co. The round in­volved F‐Prime Cap­i­tal and Quan Cap­i­tal, with ad­di­tion­al funds com­ing from Lil­ly Asia Ven­tures, Fore­site Cap­i­tal and Eight Roads Ven­tures.