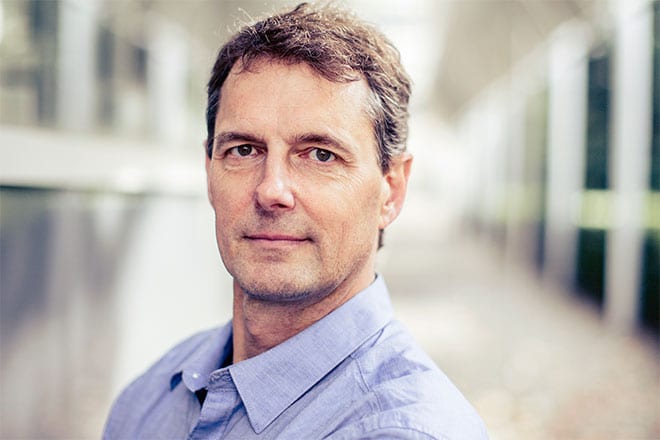 Matthew Porteus (Credit: Timothy Archibald for Stanford Children's)
Ver­sant teams up with Stan­ford gene edit­ing ex­perts on a $45M next-gen play — mar­ry­ing CRISPR and AAV to fix sick­le cell
When a re­searchers talk about gene edit­ing, they're usu­al­ly think­ing about sev­er­al steps. First you need to ze­ro in on the de­fec­tive gene; then, de­pend­ing on the need, you'd want to knock out, re­place or in­sert ge­net­ic ma­te­r­i­al.
CRISPR/Cas9 tech­nolo­gies have trans­formed the field by mak­ing a break­through for the first prob­lem. In­duc­ing dou­ble-strand­ed DNA breaks, or achiev­ing sin­gle-let­ter changes as base edit­ing al­lows, have promis­ing ap­pli­ca­tions in mul­ti­ple dis­eases that are start­ing to get test­ed in hu­mans.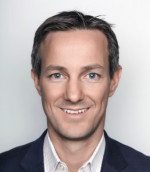 Jer­el Davis
But Ver­sant Ven­tures, one of the pi­o­neer­ing in­vestors in the space, still sees a gap. And they're team­ing up with a group of promi­nent Stan­ford re­searchers — plus a sea­soned biotech ex­ec — to fill it.
"Achiev­ing high-ef­fi­cien­cy tar­get­ed gene in­te­gra­tion has been a crit­i­cal ob­jec­tive of gene edit­ing for more than 15 years, but on­ly now is this tech­no­log­i­cal­ly pos­si­ble," Jer­el Davis, Ver­sant's Van­cou­ver-based man­ag­ing di­rec­tor, said.
Graphite Bio has $45 mil­lion to start things off, but the mon­ey mat­ters lit­tle when com­pared to the rich brain bank it's draw­ing from.
Matthew Por­teus, an aca­d­e­m­ic founder of CRISPR Ther­a­peu­tics, is lend­ing the tech plat­form to cre­ate this next-gen play along­side gene ther­a­py ex­pert Maria Grazia Ron­car­o­lo.
Draw­ing from re­search work led by Dan­ny De­v­er while a post­doc at Por­teus' lab, Graphite's big promise is to in­crease in­te­gra­tion ef­fi­cien­cy from less than 1% to greater than 50% "across di­verse ge­net­ic le­sions in a wide range of cell types."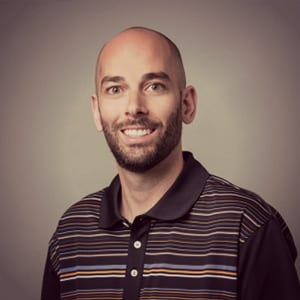 Daniel De­v­er
Specif­i­cal­ly, De­v­er and Por­teus showed that they could cor­rect the sick­le β glo­bin gene in pa­tient-de­rived hematopoi­et­ic stem cells ex vi­vo by com­bin­ing Cas9 ri­bonu­cle­o­pro­teins with a donor mol­e­cule that serves as a tem­plate, de­liv­ered in re­com­bi­nant ade­no-as­so­ci­at­ed vi­ral vec­tors of serotype 6 (rAAV6).
That could make for a much more scal­able re­place­ment for trans­plants, they wrote in a 2017 pa­per de­scrib­ing mouse stud­ies.
"No­tably, we de­vise an en­rich­ment par­a­digm to pu­ri­fy a pop­u­la­tion of HSPCs with >90% tar­get­ed in­te­gra­tion," they wrote. "We al­so show ef­fi­cient cor­rec­tion of the SCD-caus­ing E6V mu­ta­tion in pa­tient-de­rived HSPCs that af­ter dif­fer­en­ti­a­tion in­to ery­thro­cytes, ex­press adult β-glo­bin (HbA) mR­NA, con­firm­ing in­tact tran­scrip­tion­al reg­u­la­tion of edit­ed HBB al­le­les."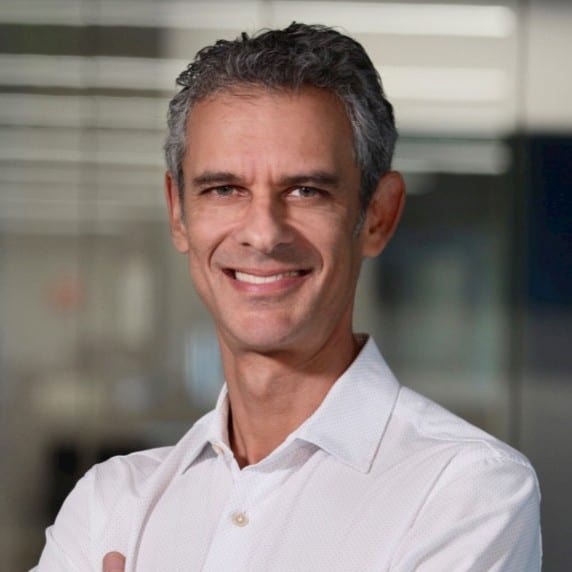 Josh Lehrer
Chief ex­ec­u­tive Josh Lehrer is lead­ing the charge to start Phase I for this pro­gram in ear­ly 2021, bring­ing all the sick­le cell knowl­edge and ex­pe­ri­ence from a six-year run as Glob­al Blood Ther­a­peu­tics, most re­cent­ly as CMO. More pre­clin­i­cal ther­a­pies are in the works for un­named se­ri­ous dis­eases. Sam­sara Bio­Cap­i­tal is join­ing Ver­sant for the launch round and send­ing Abe Bas­san to the board, which al­so fea­tures Davis and Car­lo Riz­zu­to from Ver­sant.