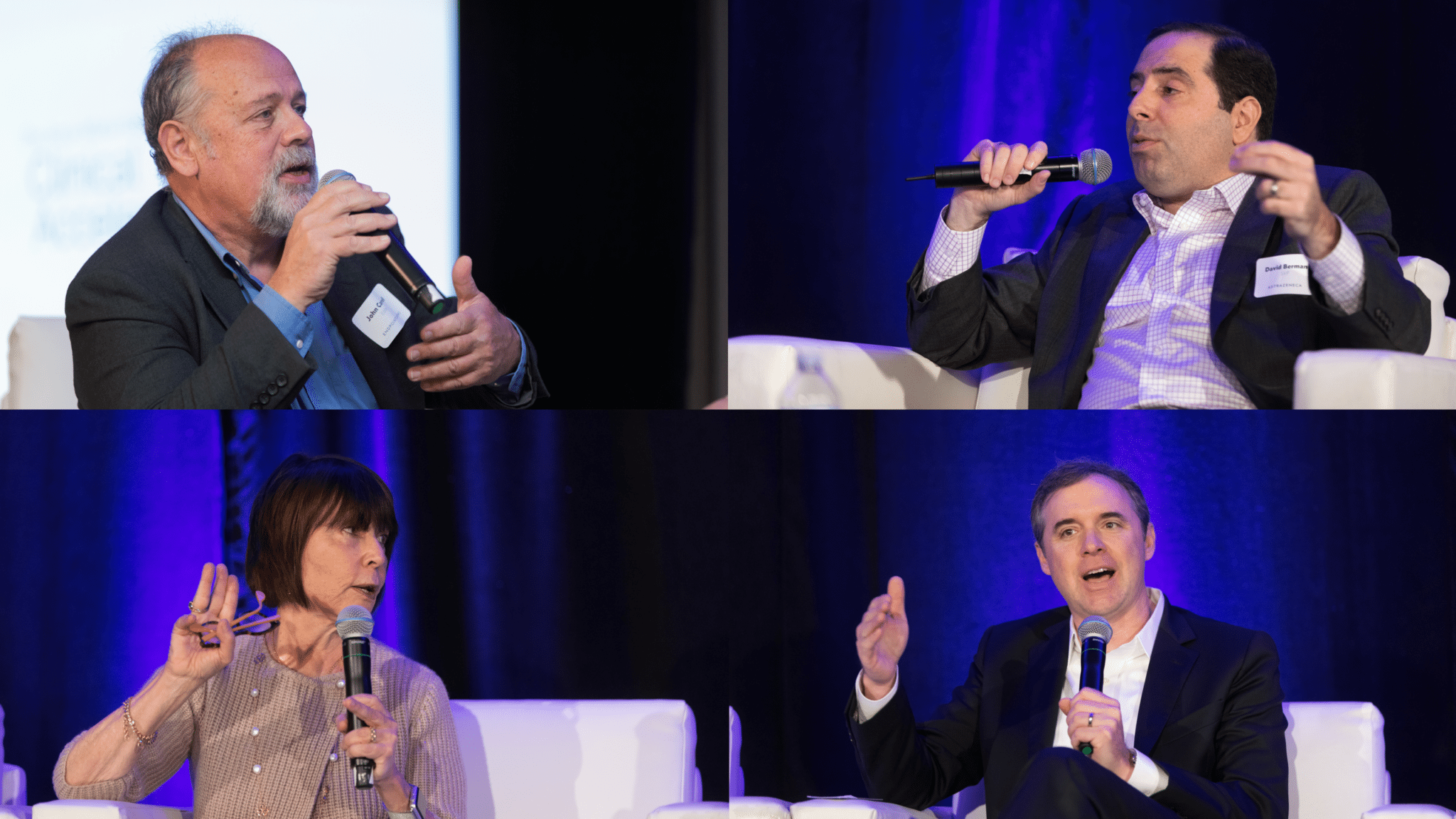 Video: How many PD-1/L1 drugs do we need? Where is im­munother­a­py head­ed? Watch Jay Brad­ner, Hervé Hop­penot, Ellen Si­gal, David Berman, Gideon Blu­men­thal, and Aiman Sha­l­abi dis­cuss with End­points at #JPM18
SAN FRAN­CIS­CO — In front of a packed house on Tues­day at the End­points News break­fast pan­el dur­ing #JPM18, Aiman Sha­l­abi, CMO at the Can­cer Re­search In­sti­tute kicked pro­ceed­ings off with his re­search on the ex­plod­ing PD-1/L1 pipeline, con­tin­u­ing on through the num­ber of can­cer im­munother­a­py prod­ucts his group is track­ing.
That's a lot of pos­si­ble re­dun­dan­cy and in­ef­fi­cien­cies, Sha­l­abi said. And just how can we har­ness all this ef­fort in the most ef­fi­cient man­ner?
It's al­so a sen­ti­ment shared by in­vestors, en­tre­pre­neurs and non­prof­its ad­vo­cat­ing for pa­tient care, each with a dif­fer­ent rea­son for their con­cern. Is the gold rush on I/O caus­ing bio­phar­mas and re­searchers to rush in­to tri­als where they haven't done the sci­ence to check and see if they have a rea­son­able chance of suc­cess?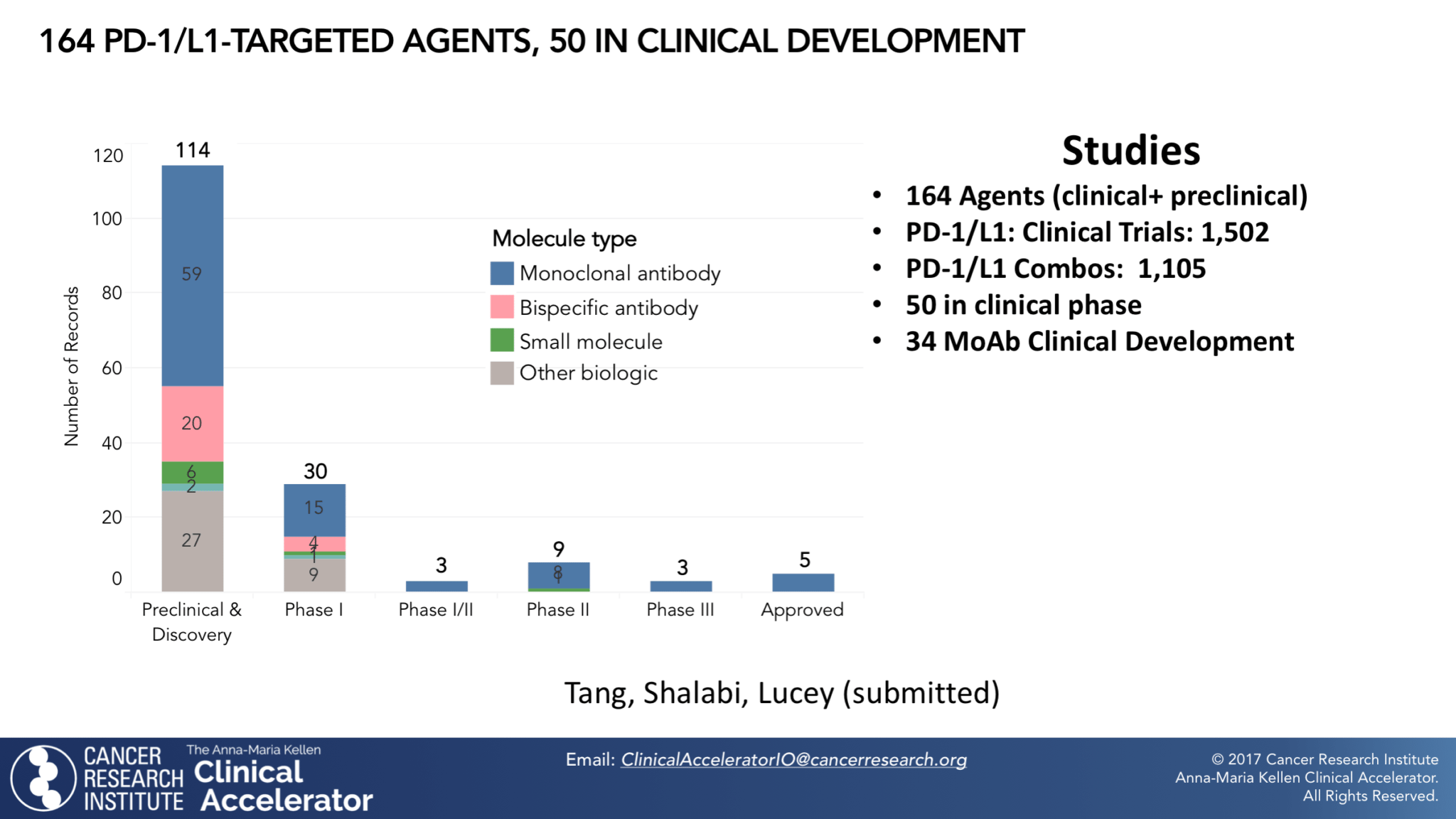 What about be­ing able to re­cruit for stud­ies? Is there a scarci­ty of pa­tients?
Jay Brad­ner, the Pres­i­dent of the No­var­tis In­sti­tute for Bio­Med­ical Re­search, said: "It is an is­sue that we give some con­sid­er­a­tion to, but I must say in hear­ing this pre­sen­ta­tion and see­ing these num­bers, I'm in­ter­est­ed to (know from) this com­mu­ni­ty. Does this make you gasp or clap? I think it's won­der­ful."
Watch the en­tire video to see how each pan­elist took these ques­tions head on. We've in­clud­ed Sha­l­abi's pre­sen­ta­tion, pic­tures from the event, along with the full video. En­joy!
---
Full video:
---
All pho­tographs and video copy­right Jeff Ru­mans, End­points News
---
---