Vir­tu­al biotech An­ti­va sets out on a big R&D quest, armed with a $22M round for an HPV ther­a­py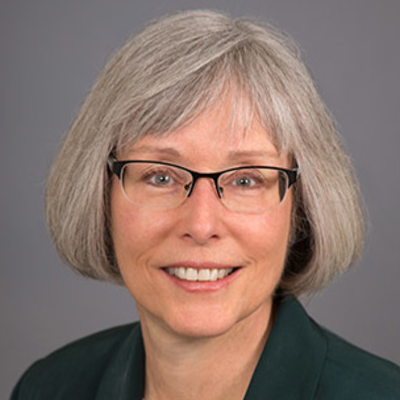 Gail Maderis, An­ti­va
For a vir­tu­al biotech with one drug just en­ter­ing the clin­ic, lit­tle South San Fran­cis­co-based An­ti­va Bio­sciences has carved out a very big mis­sion for it­self.
Led by ex-Bay­Bio chief Gail Maderis, the biotech is tar­get­ing pre­can­cer­ous le­sions caused by HPV with an ex­per­i­men­tal top­i­cal ther­a­py. They've mapped out a clin­i­cal de­vel­op­ment plan that can, in a rel­a­tive­ly short pe­ri­od of time, of­fer some sol­id ev­i­dence of its po­ten­tial. And this morn­ing their ven­ture syn­di­cate has come up with a $22 mil­lion round de­signed to pro­vide enough sup­port to land key da­ta read­outs.
An­ti­va's ABI-1968 be­gan its first hu­man study just days ago, on its way to tack­ling cer­vi­cal in­traep­ithe­lial neo­pla­sia, a pre­can­cer­ous con­di­tion that con­fronts mil­lions of women world­wide.
"It is a top­i­cal cream that is de­liv­ered in­trav­agi­nal­ly with two mech­a­nisms of ac­tion: an­tivi­ral and an an­tipro­lif­er­at­ing agent," says Maderis. It's de­signed to tack­le all forms of pre­can­cer­ous ab­nor­mal cell growth that lead to cer­vi­cal can­cer.
The mol­e­cule was in­vent­ed by a pro­fes­sor at UCSD, Karl Hostetler, an in­fec­tious dis­ease ex­pert who has a long and dis­tin­guished track record in an­tivi­rals.
"We are con­duct­ing a Phase Ia in healthy vol­un­teers in Aus­tralia," says Maderis, fo­cus­ing on safe­ty and tol­er­a­bil­i­ty. If all goes well, the com­pa­ny will move for­ward in­to a Ib tri­al in the sum­mer, which will be in high grade dis­ease. And while safe­ty is still a big fo­cus, the biotech be­lieves it can get a sol­id look at ef­fi­ca­cy that should be a like­ly pre­dic­tor of larg­er da­ta read­outs.
"The Phase Ib study will be treat­ing pa­tients with FDA ap­proval end­points," she adds. "We should get some good da­ta on the ef­fi­ca­cy of the drug. We are al­so de­vel­op­ing the same drug for anal neo­pla­sia, with a Phase I al­so in the sum­mer."
A Phase II tri­al will like­ly have to wait un­til 2019.
Canaan Part­ners and Sofinno­va Ven­tures, two big play­ers on the West Coast, got the com­pa­ny up and run­ning, pro­vid­ing the ear­ly fi­nanc­ing need­ed for much of the pre­clin­i­cal work. They are in the C round an­nounced this morn­ing. But Maderis says its new back­ers al­so il­lus­trate the busi­ness plan at An­ti­va.
Brace Phar­ma Cap­i­tal, the ven­ture arm of Brazil's largest phar­ma com­pa­ny, EMS, led the round. An­oth­er new in­vestor, NS In­vest­ment, is based in Ko­rea. Os­age Uni­ver­si­ty Part­ners and Alexan­dria Ven­ture In­vest­ments al­so joined in.
The in­ter­na­tion­al sig­na­ture in the syn­di­cate un­der­scores An­ti­va's in­ter­est in form­ing re­gion­al part­ner­ships in Latin Amer­i­ca and Asia as they be­gin to lay the glob­al ground­work that will be need­ed to pave out what they hope will one day be a very large roll­out.
Says Maderis: "We are start­ing to plant the seed to look to ge­o­gra­phies in the world where HPV dis­ease has the most preva­lence."
If their top­i­cal ther­a­py works, An­ti­va will look to de­liv­er a new ther­a­py that can be eas­i­ly ap­plied, at home.
An­ti­va was left with a very large open­ing, says Canaan's Wende Hut­ton, af­ter the in­tro­duc­tion of new HPV vac­cines a decade ago seemed to an­swer this par­tic­u­lar un­met med­ical need. But the vac­cines proved to be a com­mer­cial let­down, and the threat of HPV re­mains a ma­jor threat to women – and men – around the world. Sur­gi­cal in­ter­ven­tions, adds Hut­ton, are not al­ways fea­si­ble.
"HPV is an epi­dem­ic and it's a sad thing that women, even if screened, don't have ac­cess to sur­gi­cal ther­a­py," says Hut­ton.
I sug­gest­ed to Maderis that in most cas­es like this, a small, ven­ture backed biotech would even­tu­al­ly look to ei­ther a buy­out or a li­cens­ing pact with a big play­er which would be able to mar­ket a ther­a­py to a big group like this.
"Those are two good op­tions," she said with a cheer­ful laugh.
It's ear­ly days for An­ti­va. But there are a few short­cuts that could be avail­able to the com­pa­ny. One in par­tic­u­lar would be look­ing for an ac­cel­er­at­ed ap­proval on anal neo­pla­sia, where there's a big un­met need for men. The cer­vi­cal side of the equa­tion would like­ly need to go all the way through a big Phase III.
The sev­en staffers at An­ti­va have a big job ahead.