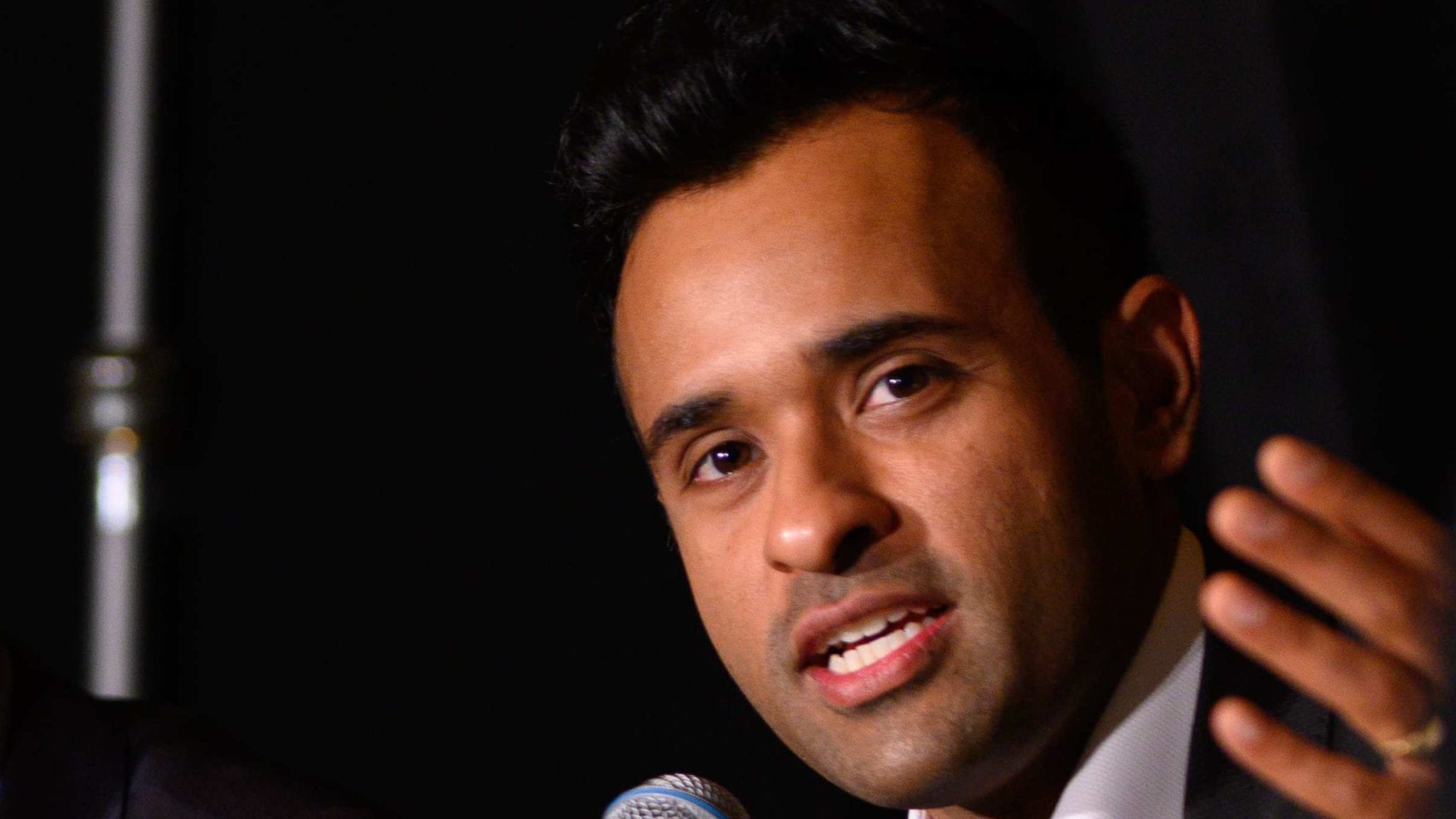 Vivek Ramaswamy (Jeff Rumans/JPM 2020)
Vivek Ra­maswamy eyes an I/O vant with up to $2B li­cens­ing deal
Has Vivek Ra­maswamy found the seed of his next vant?
On Mon­day, Roivant an­nounced a rare part­ner­ship deal, sign­ing an agree­ment with the Ger­man im­muno-on­col­o­gy small-cap Af­fimed worth $60 mil­lion up­front and up to $2 bil­lion in mile­stones. For all the com­pa­ny's sprawl­ing ten­ta­cles, it's the first time since their 2018 pact with Dai­ichi Sankyo that Roivant it­self has an­nounced a li­cens­ing agree­ment with an­oth­er de­vel­op­er and one of the largest deals, in terms of biobucks, they've ever dis­closed.
The agree­ment cen­ters on Af­fimed's bis­pe­cif­ic an­ti­body plat­form, the same one that Genen­tech signed on for in a $5 bil­lion deal back in 2018. Roivant will re­ceive rights to an an­ti­body known as AFM32, a pre­clin­i­cal can­di­date Af­fimed has been de­vel­op­ing for mul­ti­ple, undis­closed tar­gets.
Roivant can al­so re­ceive rights to oth­er new an­ti­bod­ies for tar­gets Af­fimed is not cur­rent­ly aim­ing for, po­ten­tial­ly seed­ing a new spin­out with a full pipeline. Af­fimed will be in charge of de­vel­op­ment through IND, with Roivant pick­ing up the ball there­after.
A Roivant spokesper­son con­firmed in an email that the Af­fimed can­di­dates would like­ly even­tu­al­ly serve as the ba­sis for a new com­pa­ny.
He added that the deal was part of a strate­gic shift in the com­pa­ny as, on the heels of a hand­ful of suc­cess­ful late-stage tri­als, they look to plow more cash and ex­per­tise in­to dis­cov­er­ing new pre­clin­i­cal mol­e­cules.
Al­though Ra­maswamy's web of star­tups have ex­tend­ed in­to a mot­ley of dis­ease ar­eas, the com­pa­ny has large­ly avoid­ed im­muno-on­col­o­gy to date. They now align them­selves with an off­beat but in­creas­ing­ly pop­u­lar ap­proach to the field; rather than fo­cus on T cells, Af­fimed de­vel­ops an­ti­bod­ies that try to bridge in­nate im­mune cells to tu­mors.
Genen­tech teamed on an­ti­bod­ies meant to jack nat­ur­al killer cells — an ap­proach a slew of biotechs are now at­tempt­ing — but the com­pa­ny al­so de­vel­ops an­ti­bod­ies to di­rect can­cer-eat­ing cells known as macrophages against tu­mors.
Roivant will hope to steer a smoother path than Genen­tech did af­ter the part­ner­ship. Af­fimed aban­doned a Phase I af­ter a pa­tient death just weeks af­ter sign­ing their deal with the big biotech. The part­ner­ship con­tin­ues, though, with Af­fimed re­ceiv­ing a mile­stone pay­ment af­ter a joint­ly de­vel­oped BC­MA-bis­pe­cif­ic en­tered the clin­ic ear­li­er this year.