Vivek Ra­maswamy strikes again, this time launch­ing a Bei­jing-based biotech play­er with a pipeline
An­oth­er day, an­oth­er start­up at Vivek Ra­maswamy's Roivant. And this time he's un­der­scor­ing the glob­al na­ture of the in­dus­try and his busi­ness strat­e­gy, as Chi­na's biotech scene ex­plodes with fresh cash and some fa­mil­iar drugs.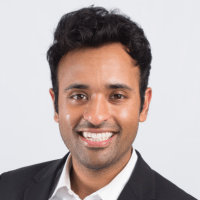 Vivek Ra­maswamy
This morn­ing Roivant un­veiled Sino­vant along with CITICPE, a Chi­nese pri­vate eq­ui­ty group. This com­pa­ny is based in Bei­jing and Shang­hai, and it's been as­sem­bling an ex­ec­u­tive crew and pipeline for to­day's an­nounce­ment.
Sino­vant has been tak­ing some of Roivant's cash re­serves to build up a pipeline of 11 drugs, fol­low­ing an in-li­cens­ing strat­e­gy that is all the rage these days. And it comes with a spe­cial Ra­maswamy twist, as the com­pa­ny looks to get start­ed in Phase III on a slate of ther­a­pies that can be po­si­tioned for a rel­a­tive­ly quick Asian launch.
The biotech has three top drugs:
De­r­azan­ti­nib, a fi­brob­last growth fac­tor re­cep­tor (FGFR) in­hibitor in glob­al Phase III de­vel­op­ment for the treat­ment of a liv­er can­cer — a big mar­ket in Chi­na — called in­tra­hep­at­ic cholan­gio­car­ci­no­ma.
Lefa­mulin, a late-stage an­tibi­ot­ic that has been stud­ied for com­mu­ni­ty-ac­quired bac­te­r­i­al pneu­mo­nia.
And RVT-802, brought in from sis­ter com­pa­ny En­zy­vant af­ter that Roivant sub­sidiary filed for an FDA ap­proval for a rare dis­ease called Di­Ge­orge Anom­aly.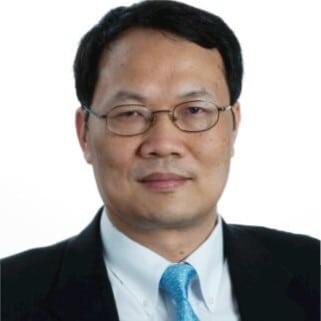 Can­wen Jiang
Sino­vant al­so just gained the rights to de­vel­op naron­apride, a drug in­tend­ed to treat ir­ri­ta­ble bow­el syn­drome with con­sti­pa­tion.
In an­oth­er clas­sic Roivant move, Ra­maswamy has re­cruit­ed top tal­ent for this lat­est biotech ven­ture. No­var­tis vet Can­wen Jiang — who ran glob­al R&D groups for the phar­ma gi­ant — will run the op­er­a­tion af­ter years in the bio­phar­ma trench­es, work­ing on a slate of piv­otal tri­als.
The com­pa­nies aren't talk­ing num­bers to­day, but Roivant doesn't starve its com­pa­nies of cash. Ra­maswamy's first big drug at Ax­o­vant — the orig­i­nal vant in what is now a grow­ing group with 13 com­pa­nies — was a no­to­ri­ous flop, but he has the best con­nec­tions in the world­wide in­dus­try and a keen un­der­stand­ing for lin­ing up bil­lions in cash re­serves.
The busi­ness plan here, says a Roivant spokesper­son, is to find clin­i­cal-stage drugs at small­er biotechs and in-li­cens­ing them for de­vel­op­ment for the Chi­nese drug mar­ket. And there are more deals to come.
The co-founder is Xi­nan Chen, who's been work­ing on build­ing new star­tups at Roivant.