Voy­ager's gene ther­a­py for Parkin­son's shows promise in ear­ly da­ta from small Phase Ib tri­al
Voy­ager Ther­a­peu­tics $VY­GR re­port­ed some good news from the front lines of its gene ther­a­py clin­i­cal tri­al in Parkin­son's, show­ing the com­pa­ny's drug might one day res­cue pa­tients from the in­evitable de­cline as­so­ci­at­ed with their re­sponse to lev­odopa.
Parkin­son's, char­ac­ter­ized by low dopamine lev­els in the brain, pro­gress­es over time with the pa­tient ex­pe­ri­enc­ing a de­bil­i­tat­ing loss of mo­tor and non-mo­tor func­tions – with symp­toms like trem­bling, slow­ing of move­ments, and im­paired bal­ance. As the dis­ease pro­gress­es, these symp­toms be­come more se­vere, re­sult­ing in pe­ri­ods of de­creased func­tion in the pa­tient, al­so called "off" time. Thanks to ex­ces­sive dos­es of lev­odopa aimed at treat­ing the "off" time, some pa­tients ex­pe­ri­ence in­vol­un­tary move­ments, or dysk­i­ne­sia.
Voy­ager's ther­a­py, called VY-AADC, is cur­rent­ly in a Phase Ib tri­al that on­ly in­cludes 15 to­tal pa­tients, with 5 in each co­hort. In its best-per­form­ing co­hort, VY-AADC showed a mean in­crease of five hours a day of "on" time — with­out any dysk­i­ne­sia — in Parkin­son's pa­tients. The ear­ly da­ta have Voy­ager up­beat, as it helped the com­pa­ny nar­row down the dose that will be used in Phase II and III pro­grams.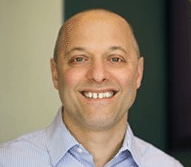 Bernard Rav­ina
"Giv­en the im­prove­ments in mo­tor func­tion and wider spec­trum to titrate oral lev­odopa with our Co­hort 2 dose, we are ex­cit­ed to con­sid­er this as our like­ly dose in the piv­otal pro­gram while still plan­ning to re­view the six-month re­sults from the Phase 1 pos­te­ri­or tra­jec­to­ry tri­al next quar­ter," said Bernard Rav­ina, chief med­ical of­fi­cer of Voy­ager Ther­a­peu­tics, in a state­ment. "We look for­ward to re­view­ing these re­sults from the Phase 1b with the FDA as part of a planned Type C meet­ing and we con­tin­ue to ex­pect to dose the first pa­tient in the piv­otal Phase 2-3 pro­gram in mid-2018."
The Cam­bridge, MA-based biotech re­port­ed a 2.1-hour im­prove­ment in "on" time from base­line to three years for pa­tients in Co­hort 1, a 3.5-hour im­prove­ment from base­line to 18 months in Co­hort 2, and an im­prove­ment from base­line to six months of 1.5 hours that plateaued from six to 12 months in Co­hort 3.