Wak­sal's gene ther­a­py spin­off MeiraGTx says it's time to fly with an $86M IPO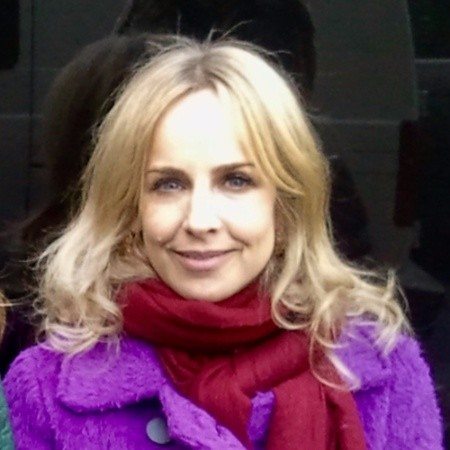 Alexan­dria "Zandy" Forbes
Three years af­ter Sam Wak­sal's Kad­mon spun out its gene ther­a­py tech in­to a start­up called MeiraGTx, the New York-based biotech says it's ready to come out to play on Nas­daq.
Wak­sal, an ex-con once sen­tenced to prison for his in­sid­er trad­ing con­vic­tion in­volv­ing Martha Stew­art, had to leave Kad­mon be­fore the com­pa­ny was able to com­plete its own IPO. And now his brain­child — un­der the di­rec­tion of for­mer Kad­mon com­mer­cial chief Alexan­dria Forbes — has pen­ciled in an $86 mil­lion raise in its own S-1.
MeiraGTx has been large­ly fly­ing un­der the radar in the gene ther­a­py field, but Wak­sal of­fered his trade­mark brand of hype in pump­ing the tech. The S-1 is stick­ing clos­er to out­lin­ing where the biotech's ear­ly-stage work is fo­cused, and where it hopes to ex­pand its pipeline work.
The com­pa­ny has been build­ing out gene ther­a­py man­u­fac­tur­ing op­er­a­tions to sup­port its work, which is ini­tial­ly fo­cused on oph­thal­mol­o­gy, or eye dis­eases, where the first gen­er­a­tion of de­vel­op­ers found some ear­ly suc­cess­es in the field. Like Spark's pi­o­neer­ing RPE65 ther­a­py Lux­tur­na, MeiraGTx — which has burned through $81 mil­lion to get to this point — has the same ba­sic tar­get in mind.
Its three on­go­ing Phase I/II stud­ies al­so in­clude a tri­al in­volv­ing achro­matop­sia re­lat­ed to mu­ta­tions in CNGB3 and X-linked re­tini­tis pig­men­tosa re­lat­ed to mu­ta­tions in RP­GR.
The com­pa­ny's S-1 al­so in­cludes an out­line of its plans to use its vi­ral vec­tors to de­liv­er small mol­e­cules. And there's an ac­tive neu­rode­gen­er­a­tion seg­ment fo­cused on ALZ and Alzheimer's, specif­i­cal­ly re­gard­ing "restor­ing nor­mal en­do­so­mal func­tion to the neu­rons that are the first to be af­fect­ed in Alzheimer's dis­ease…"
Kad­mon — whose shares have been bump­ing along at a frac­tion of their peak — still owns 17% of the com­pa­ny, the biggest mi­nor­i­ty share­hold­er. Alexan­dria Forbes, who was a se­ri­ous sci­en­tist be­fore she dove in­to hedge fund work, has kept a 4.5% stake in the biotech.
Bo­fA Mer­rill Lynch, Bar­clays and Ever­core ISI are the joint bookrun­ners on the deal.